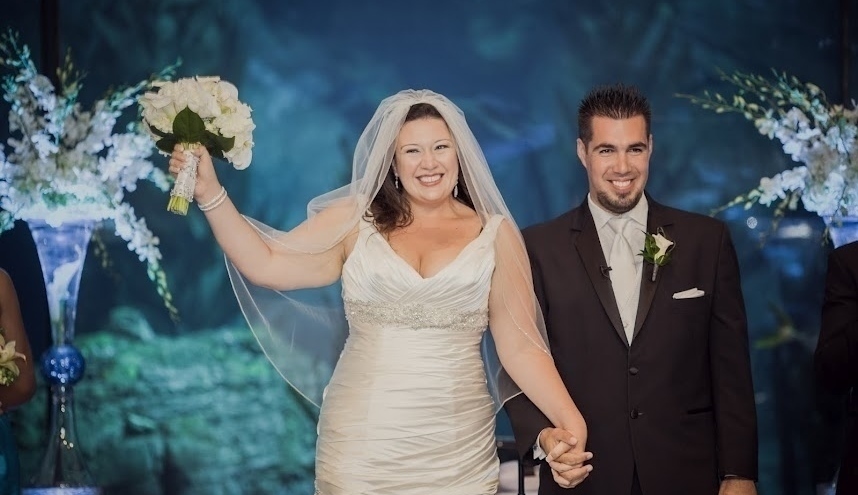 Courtesy of Jennifer Reilly
Jennifer Reilly was living the life of a single 28-year-old woman in Southern California. Sharing an apartment with friends, with a career as an event planner in the fast-paced Los Angeles area, she seemed to have it all.
Things began to change one night as she was reading in her room. "The first sign that something was wrong was complete numbness in half of my left hand. I could not feel my middle ring and pinkie finger," Jennifer said in an interview.
This was followed by a severe headache that woke her up in the middle of the night and would not go away. The piercing pain lasted for a while before she could get back to sleep. She said, "The next day it was still lingering and even a sneeze brought it back."
That first stroke occurred during the summer. She was diagnosed by late October and much of her testing went on into November. She was diagnosed with Moyamoya disease and continued to suffer transient ischemic attacks (TIAs) or mini-strokes.
Just before Christmas of 2008 at her appointment with her neurosurgeon at UCLA Reilly says she was told, "You need surgery and you need to be admitted right now."
One of her doctors, Dr. David Liebeskind, professor of neurology and director of outpatient stroke and neurovascular programs, described her condition on the UCLA website. "She had no idea the danger she was in. The worst and a very likely possibility is that she would have had a significant stroke," he said, "one that could have been extremely debilitating or even fatal."
She had surgery the next day. When Jennifer was finally released from the hospital in time for Christmas, she was excited to be home with her family. However, she says on Christmas morning she suffered another stroke.
She was rushed back into the hospital where she stayed until New Year's Day. On January 12th it was back in for another surgery, this time on the right side.
Two nine-hour brain surgeries were performed by Dr. Nestor Gonzalez, an associate professor of neurosurgery and radiology. This was necessary to reroute arteries to supply blood to her brain. Eventually those arteries created new branches. Blood supply was restored to the brain. Jennifer described her procedure, as though "ivy on a lattice naturally grew and attached to brain."
Her rehabilitation took months and what she says were baby steps. Fortunately, Jennifer's father is a physical therapist. She would be waiting for him with her sneakers on when he came home from work.
They would take walks and little by little she progressed to being able to circle the whole block and have a better pace. Jennifer said that her optimism springs from her parents and the way she was raised.
It took baby steps to being able to drive and stay a night or two at her apartment again. Her roommates and friends were very supportive. She was off from work for a whole year with her condition, during which time she reevaluated her career.
"There's nothing like brain surgery to help you reprioritize life," Jennifer said. "After stroke and diagnosis, I got the desire to do something of more value."
She now uses her event-planning expertise in a position with "Making Strides Against Breast Cancer."
That newfound perspective carried over to her personal life, where she reconnected with the man who later became her husband. They had known each other in high school. They became engaged after Jennifer's dramatic life changes, and are now married.
Resources/Interviews:
Dr. David Liebeskind Interview May 22, 2015.
Jennifer Reilly Interview May 26, 2015.
"Young adults aren't too young to be at risk for a stroke – Newsroom.UCLA.EDU." Web 28 May 2015.
http://newsroom.ucla.edu/stories/young-adults-arent-too-young-to-be-at-risk-for-a-stroke
Joanne Sgro-Killworth is a Television Fitness Expert, Certified Personal Trainer and Sport Nutritionist and Publicist. She is Certified in Pilates, Pre-natal/Post-Partum, Yoga and Senior Fitness. She specializes in Weight Loss, Post-Rehab and Post Cancer Training.
Joanne's fitness plans, recipes and lifestyle advice are available globally on her website http://www.happiwoman.com/ She resides in the Phoenix, AZ area with her husband and children, where she runs her fitness and publicity business, JSK PR, http://www.jskpr.com//
Reviewed June 1, 2015
by Michele Blacksberg RN
Edited by Jody Smith
Tags: