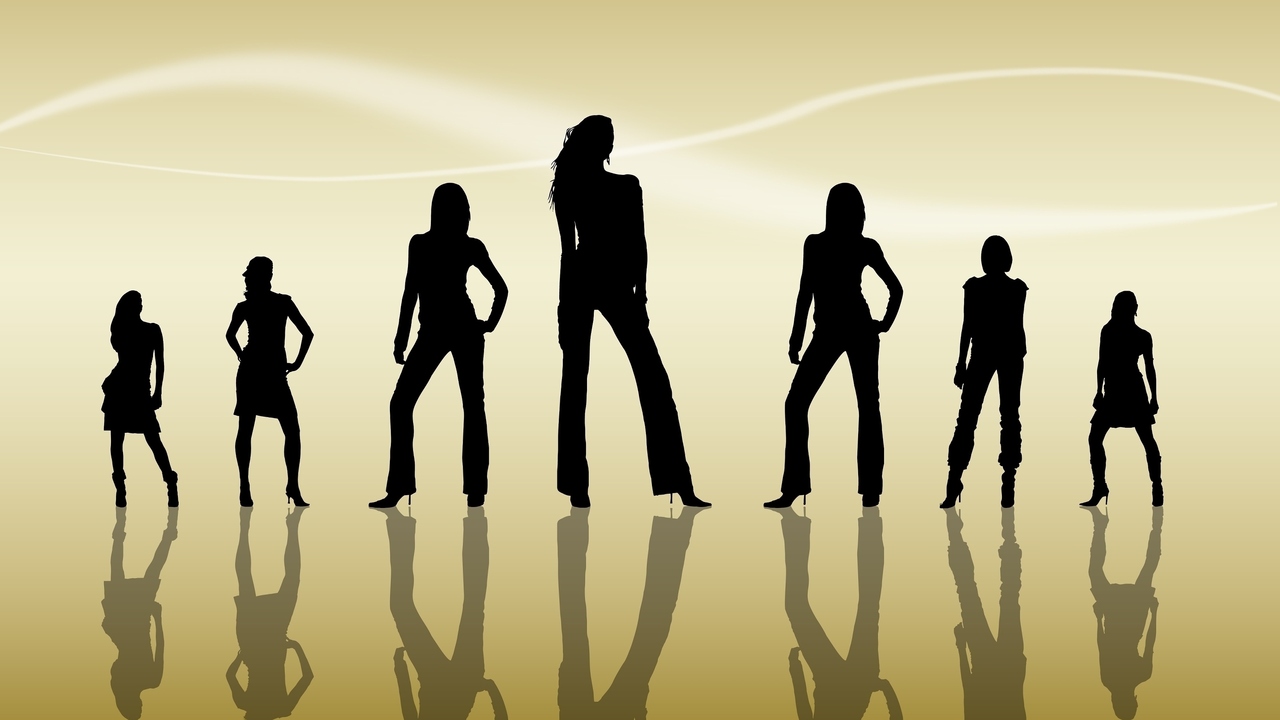 Vlad Podkhlebnik/PhotoSpin
When we think of strokes we often think of the elderly and frail being affected, but that may not always be the case. But even young and middle-aged women can experience stroke.
Jennifer Reilly was just 28 years old when she suffered an ischemic stroke. According to StrokeAssociation.org, "Ischemic stroke accounts for about 87 percent of all cases and occurs when there is an obstruction within a blood vessel supplying blood to the brain. "
In an interview, Jennifer said that the first sign that something was wrong was complete numbness in half of her left hand while just sitting and reading. She later had a severe, piercing headache that woke her up during the night.
Jennifer was eventually diagnosed with Moyamoya disease. "Moyamoya disease — a rare, progressive cerebrovascular disorder is caused by blocked arteries at the base of the brain, which cuts off blood flow," her physician Dr. David Liebeskind, professor of neurology and director of outpatient stroke and neurovascular programs said.
Jennifer was smart to recognize the severity of the situation and seek treatment. She began to suffer TIAs, or mini-strokes, daily and eventually needed surgery.
In an interview, Liebeskind said, "the critical piece is to recognize when symptoms cross critical threshold." Those signs include the sudden onset of weakness and numbness. Difficulties in speaking, seeing, and interacting with other individuals are also possible signs.
Prior to her stroke, Jennifer worked long hours as an event planner in the Los Angeles area. She said that her job now planning several "Making Strides Against Breast Cancer" events gives her a purpose and understanding of what it is like to be faced with "a life-changing diagnosis or illness."
Teresa Collins was 29 and pregnant with her fifth child when she had what she describes as "the worst headache ever." Due to the pregnancy, she did not want to take anything. But when the headache would not go away one evening, she decided to go downstairs to get a pain reliever.
By the time she came back upstairs, she had lost her vision, and told her husband who was a physician that something was not right. He assessed her and knew she'd had a stroke.
Fortunately, they lived two blocks from the hospital, so she was able to get immediate treatment. She went through a battery of tests to determine the cause. She says the only reason they could potentially attribute the stroke to is the pregnancy.
Liebeskind said, "The hormonal changes during pregnancy and the expansion of circulation is like playing with the thermostat on a house." He says pregnancy is an unstable period and could inadvertently contribute as a cause in some women.
Teresa eventually delivered a healthy baby boy. She said that she is grateful for the loss of her peripheral vision on her left side as a result of the stroke as a reminder of her stroke and how precious life can be.
Teresa was hit again with an overwhelming challenge when she recently lost her husband to cancer. She has managed to continue to thrive even in the aftermath of this tragedy.
Now a grandmother, Collins has channeled that appreciation for life into a successful design business and her book "Live LIFE in All Caps," due out in the fall of 2015.
Diana Hardeman was just 30 years old when she had an acute embolic ischemic stroke. A California native she was back visiting her family for the Christmas holiday. Earlier that day she said that she hit the beach surfing with her boyfriend, her father and the dolphins.
As Diana was getting ready to finish up some Christmas shopping she noticed her right arm go limp and slumped to the ground. Muddling through garbled words, she was finally able to whisper to her boyfriend to call her dad.
Her father, who is a physician, recognized the symptoms of stroke and called for an ambulance.
Tests at the hospital revealed that she had in fact suffered two strokes. Fortunately, Diana recovered within days. In fact, she immediately flew back to New York to tend to her craft ice cream shop, MilkMade Ice Cream.
Ironically, she had just launched a Kickstarter campaign for her business. The stroke has also led Diana to form a non-profit support group for other young women who have had strokes entitled "The New Face of Stroke."
"An awful headache" is also how Melanie Berger described some symptoms from her stroke which happened while she was In her fifties. Melanie described her stroke as a "blessing in disguise." She had recently been evaluated and cleared for a possible aneurysm.
She said, "It was only when they did diagnostic testing from the stroke that they actually found the aneurysm as it was so low on my brain stem it didn't get picked up by the MRI. It would have been fatal if it had ever ruptured."
Melanie's stroke happened not too long after a fall on the ice which caused a tear in a vertebral artery. She actually had the stroke while she was sleeping. When she woke up she had lost all sensation in her left side extremities, and her husband noticed what he called her "drawn mouth."
Melanie had a coil put in place at the base of her skull as a result of the aneurysm. Her stroke prognosis is good. Both medical issues have given this entrepreneur an even more positive outlook on life. Melanie is the founder of Mariwear a women's lounge/sleepwear line.
Melanie said, "Starting a new business is incredibly hard work and being an entrepreneur is its own emotional roller coaster. That being said, I think one of the things that has helped me keep on track with the business is the underlying belief that things will happen when and how they are meant to happen."
Resources/Interviews:
"Rising Stroke Rates Among Middle-Aged Women in the United States – Stroke.Ahajournals.org" American Heart Assocition. Web 28 May 2015.
http://stroke.ahajournals.org/content/41/7/1371.full
"Ischemic Strokes (Clots) – StrokeAssociation.org." American Stroke Association. Web 28 May 2015.
http://www.strokeassociation.org/STROKEORG/AboutStroke/TypesofStroke/IschemicClots/Ischemic-Strokes-Clots_UCM_310939_Article.jsp
Dr. David Liebeskind Interview May 22, 2015.
Jennifer Reilly Interview May 26, 2015.
"Young adults aren't too young to be at risk for a stroke – Newsroom.UCLA.EDU." Web 28 May 2015.
http://newsroom.ucla.edu/stories/young-adults-arent-too-young-to-be-at-risk-for-a-stroke
Diana Hardeman Interview May 22, 2015
"Bad Year for Boars – medium.com/dihard." Diana Hardeman Blog. Web 28 May 2015.
https://medium.com/@dihard/bad-year-for-boars-5f04bc185f4c
Teresa Collins Interview May 27, 2015.
Melanie Berger Interview May 24, 2015.
Joanne Sgro-Killworth is a Television Fitness Expert, Certified Personal Trainer and Sport Nutritionist and Publicist. She is Certified in Pilates, Pre-natal/Post-Partum, Yoga and Senior Fitness. She specializes in Weight Loss, Post-Rehab and Post Cancer Training.
Joanne's fitness plans, recipes and lifestyle advice are available globally on her website http://www.happiwoman.com/ She resides in the Phoenix, AZ area with her husband and children, where she runs her fitness and publicity business, JSK PR, http://www.jskpr.com/
Reviewed June 1, 2015
by Michele Blacksberg RN
Edited by Jody Smith
Tags: