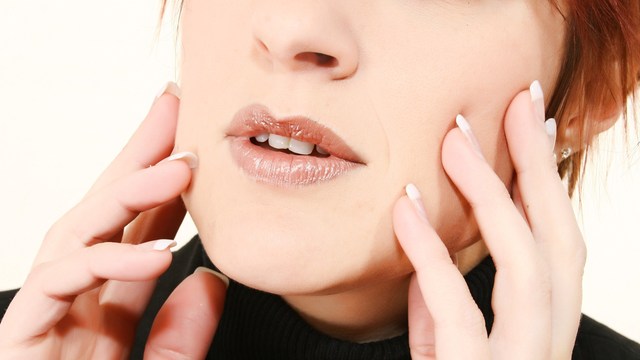 Jaimie Duplass/PhotoSpin
Slurred speech is commonly recognized as a symptom that someone has had a stroke. But speech difficulties resulting from a stroke can be much more complicated than just slurred words.
According to the National Stroke Association, approximately one in four stroke survivors has some degree of language difficulty. Problems communicating may be the result of a speech problem or a language problem, or a combination of the two.
Defining Stroke
A stroke is a condition that results from damage to part of the brain. This damage is caused when an artery that carries blood to the brain is blocked by a clot or the artery bursts.
The portion of the brain that received blood from that artery does not get the nutrients and oxygen it needs when the blood supply is cut off. This causes the brain cells to die.
Minor strokes may cause little or no lasting damage. More serious strokes can cause long-lasting or permanent damage to the brain, including the portions of the brain that control language and speech.
Language Problems
Aphasia is difficulty using or understanding words as a result of damage to the brain caused by a stroke or other brain injury. People with aphasia may have difficulty understanding what is said to them or may not be able to find the right words to express themselves.
Some people with aphasia lose the ability to understand grammatically correct sentences. Others may have difficulty reading or writing words and sentences. Aphasia can also affect the ability to use numbers and do calculations and to communicate using non-verbal gestures.
Difficulty Speaking
Apraxia is a neurological condition that makes it difficult or impossible to make certain motor movements. Although the muscles are capable of moving, the nerves fail to carry the signal from the brain to execute the motion.
Apraxia of speech is a specific type of apraxia that affects the mouth and tongue. This condition may prevent a person from moving the mouth and tongue to shape words which limits the ability to speak.
There are two types of apraxia of speech.
Developmental apraxia of speech is present at birth and makes it difficult for a child to make sounds and form words. Most children who receive treatment have significant improvement or complete recovery from this condition.
Acquired apraxia of speech occurs in adults such as stroke patients who lose their ability to speak due to lost nerve function. Patients with this condition may speak more slowly than normal with pauses between words or between sounds within a word.
They may also have difficulty saying words with several syllables and may struggle to enunciate certain sounds, including blended sounds with multiple consonants together as in SPLash or STRetch.
Many people who experience speech or language problems following a stroke improve over time. If you have speech or language difficulties, talk to your health care professional to find out if therapy from a speech-language pathologist (SLP) can help improve your ability to communicate.
Sources:
American Stroke Association: Stroke Connection. Speaking of Stroke: Why Speech May Be Affected by Stroke. Julie L. Wambaugh and Shannon C. Mauszycki. Web. April 14, 2014.
http://www.nxtbook.com/nxtbooks/aha/strokeconnection_20100506/index.php#/16
American Stroke Association. What is Stroke? Web. April 14, 2014.
http://www.strokeassociation.org/STROKEORG/AboutStroke/About-Stroke_UCM_...
American Stroke Association. Types of Aphasia. Web. April 14, 2014.
http://www.strokeassociation.org/STROKEORG/LifeAfterStroke/RegainingInde...
National Stroke Association. Aphasia. Web. April 14, 2014.
http://www.strokeassociation.org/STROKEORG/LifeAfterStroke/RegainingInde...
WebMD. Apraxia: Symptoms, Causes, Tests, Treatments. Web. April 14, 2014.
http://www.webmd.com/brain/apraxia-symptoms-causes-tests-treatments
National Institute on Deafness and Other Communication Disorders. Apraxia of Speech. Web. April 14, 2014.
http://www.nidcd.nih.gov/health/voice/pages/apraxia.aspx
Reviewed April 16, 2014
by Michele Blacksberg RN
Edited by Jody Smith
Tags: