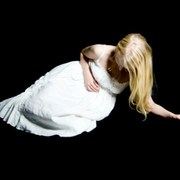 iStockphoto/Thinkstock
Fecal transplantation is gaining notice as an acceptable method to treat intestinal infections that do not resolve with the usual rounds of antibiotics.
At first, it may seem like it would be the last choice one would consider. However for some, it has become the best choice, when faced with recurrent bouts of diarrhea, nausea, abdominal cramps and fevers.
Fecal transplantation has been used to treat infections caused by the bacteria Clostridium difficile, also called C. difficile.
C. difficile bacteria can be found in soil and in human feces but for those who are in good health, it is kept at bay by all the healthy bacteria normally in the colon.
However, if someone is treated with antibiotics for an infection elsewhere in their body then the antibiotics can knock out the healthy protective bacteria and allow C. difficile to flourish.
A C. difficile infection can be quite severe.
Those who are elderly, are hospitalized, have had GI procedures, have other colon diseases such as inflammatory bowel disease and those who have had previous C. difficile infections are particularly at risk, according the Mayoclinic.com.
The New York Times stated that more than 300,000 patients in hospitals get C. difficile and more resistant strains have developed in the last decade.
About 3 million people are infected each year by C. difficile, most without symptoms. But as many as 30,000 die each year from the bacteria, according to Reuters.
Ironically, current treatment involves giving the person additional antibiotics, either vancomycin or metronidazole.
Fecal transplantation has been around since 1958 when Dr. Ben Eiseman of the University of Colorado "published a report about using fecal enemas to cure four patients with life-threatening intestinal infections".
Since then other doctors have given their patients fecal transplants when antibiotics have not worked, or for those who have had several bouts of C. difficile.
"Antibiotics typically only work in 15 to 26 percent of patients with C. diff. - and after repeated rounds of treatment, the drugs become less effective".
A recent study from the Netherlands has provided the first controlled scientific evidence of this unconventional treatment.
Results of this study are published in the New England Journal of Medicine dated January 16, 2013. The study tested three groups of patients.
The first group of 16 patients received vancomycin for four days. Then after having a bowel lavage, they were given an infusion of donor feces through a tube that was passed through their nose to their small intestine (duodenum).
Of these 16 patients, 13 had resolution of their C. difficile diarrhea. Of the three who did not have a resolution, two did after a second infusion. So 15 out of 16 patients did well with a fecal transplantation.
The other two control groups did not have fecal transplantation infusions and did not do as well.
The second group had 13 patients and they received vancomycin and a bowel lavage. Only three out of 13 had improvement.
The third group also had 13 patients and were only given vancomycin, no lavage. Only four out of the 13 had improvement.
"This is the first hard evidence that has been provided for the treatment," senior author Dr. Josbert Keller of the University of Amsterdam told Reuters Health.
The obstacle people have to this treatment is that the idea of fecal transplantation is unappealing to us. This has been coined the "ick" factor.
Dr. Cliff McDonald from the Center for Disease Control has suggested a future idea that might make fecal transplantation more acceptable.
He suggested, "Many patients might benefit most from transplantation of their own stool, rather than relying on donors. They would include those undergoing chemotherapy or hip or knee replacements, all of which involve use of antibiotics."
"People," he said, "would set aside stools for processing into capsules that would be frozen and stored until needed."
If McDonald's idea were to gain popularity, then it would be like donating one's own blood before surgery or setting aside sperm before having chemotherapy.
Perhaps it could become a perfectly common pre-procedure activity.
Sources:
When Pills Fail, This, er, Option Provides a Cure. New York Times. Retrieved Jan. 26, 2013.
http://www.nytimes.com/2013/01/17/health/disgsting-maybe-but-treatment-w...
Feces transplant may help relieve severe diarrhea. By Gene Emery. Wed Jan 16, 2013. Reuters Health. Retrieved Jan. 26, 2013.
http://www.reuters.com/article/2013/01/16/us-feces-transplant-idUSBRE90F...
Human stool treatment upends race to treat colon germ. By Ransdell Pierson. Fri Nov 30, 2012. Retrieved Jan. 26, 2013.
http://www.reuters.com/article/2012/11/30/us-bacteria-stool-treatment-id...
Van Nood, Els M.D. et al, Duodenal Infusion of Donor Feces for Recurrent Clostridium difficile. The New England Journal of Medicine. January 16, 2013DOI: 10.1056/NEJMoa120503.
http://www.nejm.org/doi/full/10.1056/NEJMoa1205037
C. difficile. Mayoclinic.com. Retrieved Jan. 26, 2013.
http://www.mayoclinic.com/health/c-difficile/DS00736/DSECTION=symptoms
Michele is an R.N. freelance writer with a special interest in woman's healthcare and quality of care issues. Other articles by Michele are at www.helium.com/users/487540/show_articles
Edited by Jody Smith