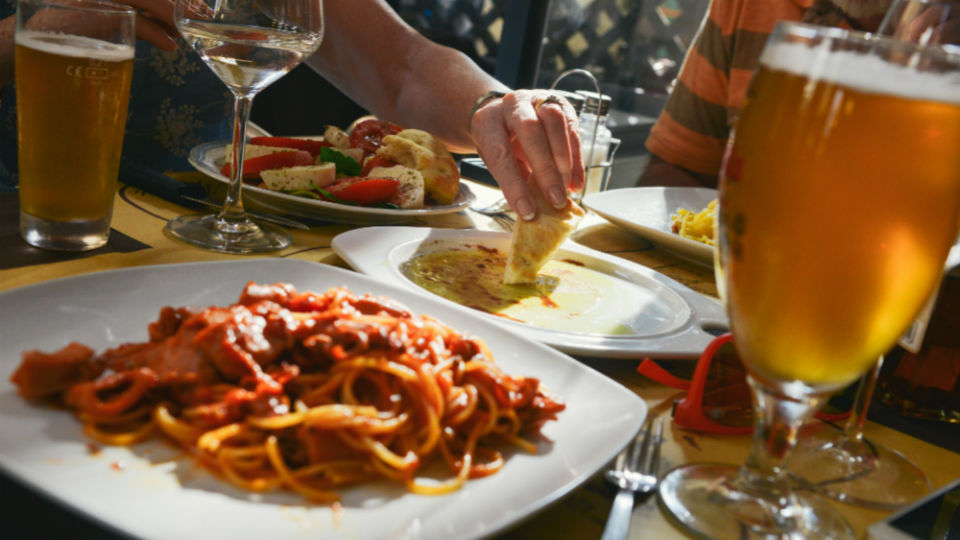 Via Pexels
How do you know if the place that you choose to eat out caters to your allergies? AllergyEats.com has helped to solve that problem. Their annual list provides 10 restaurants that are the most allergy-friendly, based on the responses that people have sent in using their app and website.
"These restaurant chains have proven themselves to have best-in-class food allergy procedures, protocols, training and knowledge, receiving high ratings and positive feedback from food-allergic diners," said Paul Antico, Founder and CEO of AllergyEats.com.
Here are the list of restaurants that made the cut for 2016:
P.F. Chang's China Bistro
This popular Asian-cuisine restaurant is a great place to eat for those who could be allergic to multiple things. With so many options on their menu, you're bound to find a meal that works for you.
Maggiano's Little Italy
If Italian food is your desire, check out this great allergy-friendly spot. Pasta can still taste great with the help of their variety of menu options.
Chipotle Mexican Grill
Although Chipotle has had some recent trouble, you can be sure that you'll be well-accommodated when it comes to food allergies. The popular food chain does not use many ingredients that people are allergic to, so if it's a burrito or bowl that you're looking to eat, you may not have to worry as much about allergies.
Mellow Mushroom
Mellow Mushroom is known for their great pizza, but there are plenty of other food options for people to choose from. Your allergies can easily be taken into consideration, and you can enjoy a great meal with a menu based on what dishes work best for you.
Red Robin Gourmet Burgers
Everyone loves a good burger, and Red Robin is one of the best places to go for burgers. For those who have allergy issues, Red Robin makes sure to help with any that you may have. Red Robin has even incorporated an interactive way to narrow down your options on the menu on their website.
Small Restaurants:
Rainforest Cafe
Rainforest Cafe is new to the list, but it has proven to be a great place for everyone to eat. It's jungle-like atmosphere creates a fun and energetic experience for anyone who chooses to eat there. When is comes to allergy-friendly options, Rainforest cafe is sure to meet your needs.
Burtons Grill
Burtons Grill is a great place to eat for those who wish to enjoy innovative and unique meals. Known for what they're proud to call their "scratch kitchen," this restaurant can help you manage your allergies with the help of custom menus.
Not Your Average Joe's
Not Your Average Joe's is a great place to eat. Along with its great food, this East Coast chain has some technological additions that make it easier for customers to enjoy and pay for their food. You wouldn't have to worry about allergy-friendly meals you ordered with the help of the MyCheck mobile payment platform.
Joe's American Bar & Grill
Joe's American Bar & Grill is a nice spot for the classic American meal. For those on the East Coast of the United States, you're able to easily enjoy the food without worrying about things that you may be allergic to.
Legal Sea Foods
It's always nice to know that there is a seafood place that is capable of making sure your allergies don't mess with your eating experience. Legal Sea Foods is known for their freshness and quality and can provide customers with a delicious meal, regardless of their dietary needs.
Reviewed March 30, 2016
by Michele Blacksberg RN
Edited by Jody Smith
Tags: