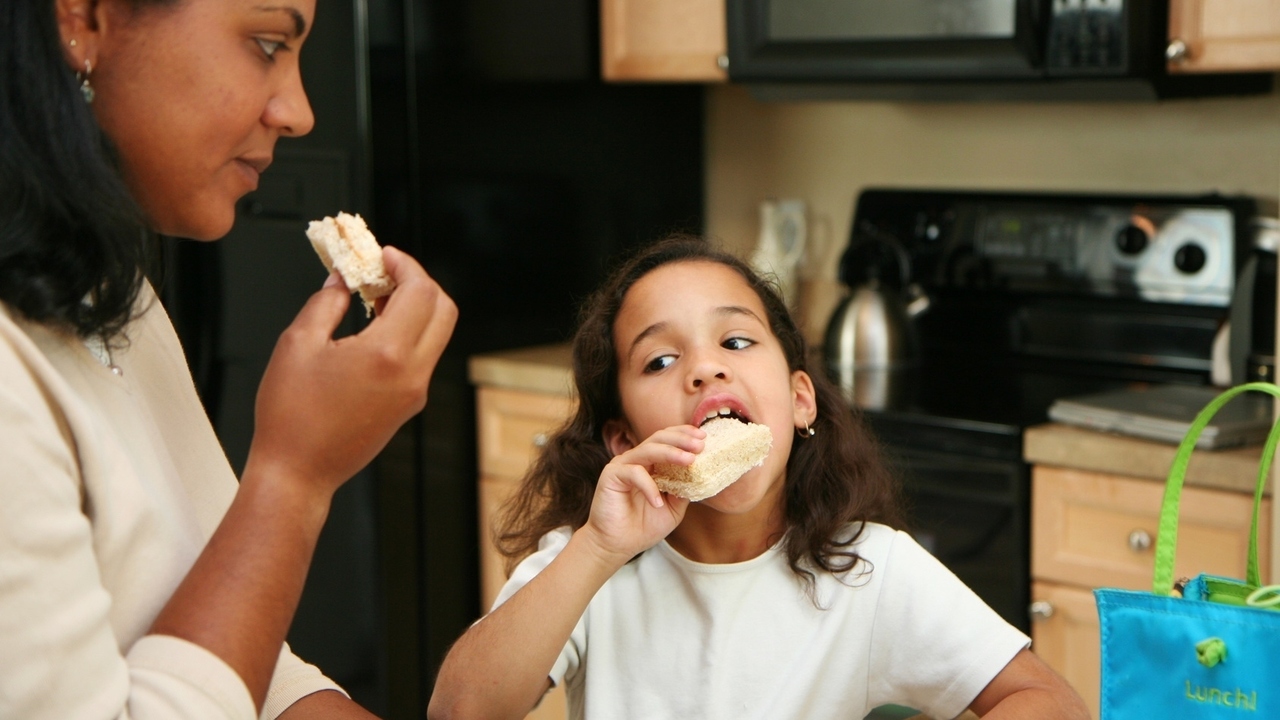 Rob/Fotolia
Peanut allergies have doubled over the last 10 years in Western countries. They are also becoming more evident in Africa and Asia, according to a 2015 Learning Early about Peanut Allergy (LEAP) study performed by pediatric allergists from the United Kingdom.
Since allergies often begin in childhood, young children who seem most susceptible are often advised by pediatricians to avoid exposure to any peanuts.
However this 2015 study, as reported in the New England Journal of Medicine, showed that avoiding exposure to peanuts might not be the best thing.
The study gathered 640 infants ages 4 to 11 months old who had severe eczema, egg allergy or both. Out of this initial group, 530 were selected who did not show any type of positive skin test reaction to peanuts.
These 530 infants were randomly divided. They were either put into a group that avoided peanuts, or into a group that would be exposed to peanuts for the next 60 months. Then they were retested.
By 5 years of age, the rate of allergies to a peanut exposure in the avoid group was about 17 percent. In the exposed group, the rate was only 3 percent.
That means that the avoid group developed peanut allergies almost six times as often as the exposed group.
Interestingly, the 98 infants who did not make it to the larger test group due to showing mild skin reactions, were also examined at five years of age. Some of those kids continued to avoid peanuts while others had consumed them.
In the mild reaction/avoid group, 35 percent developed peanut allergies while only 11 percent of the exposed group developed peanut allergies. So here the rate was still high. Peanut allergies occurred about three times as often in those who avoided peanuts.
Next in a follow-up study published in April 2016, children from the larger study group were told not to consume peanuts for the next 12 months.
They were to wait until they were 6 years old to see if the effect of the previous 60 months continued to prevent peanut allergies.
Of the avoid group, almost 19 percent were found to have peanut allergies, while in the consume group stayed close to the original 3 percent.
An editorial about the studies by Rebecca S. Gruchalla, M.D., Ph.D., and Hugh A. Sampson, M.D., both pediatric allergists, brought up some good points for pediatricians and parents to consider.
Studies still need to be continued to further explore the benefit of exposing children to peanuts and possibly other potential allergens such as eggs or tree nuts. The value of these recent studies, though, should be carefully looked at.
Gruchalla and Sampson wrote:
"Given the results of this prospective, randomized trial, which clearly indicates that the early introduction of peanut dramatically decreases the risk of development of peanut allergy (approximately 70 to 80%), should the guidelines be changed? Should we recommend introducing peanuts to all infants before they reach 11 months of age?"
There is no easy answer yet. We don't know how much or how often we would need to expose infants to peanuts to reverse this allergy trend.
The pediatric allergists suggest that parents should have their infants skin prick tested for peanut allergies between the ages of 4 and 8 months of age, if they are at risk.
If the test results are negative, then the child should be started on peanut protein three times a week for at least three years.
Depending on whether there is any skin reaction to a peanut challenge later, their physician should determine whether to progress the child to increase peanuts in their diet.
Further studies are needed to clarify the best way to proceed with this process.
Talk to your pediatrician, show them the links to these studies in this article, and work with them to come up with a plan for your child.
Do NOT give your child peanuts on your own. You risk causing a severe reaction that would require emergency treatment.
Proceed slowly and carefully with your doctor to meet the needs of your individual child.
Michele is an R.N. freelance writer with a special interest in woman's health care and quality of care issues.
Edited by Jody Smith
Article Sources
1) Avoiding Peanuts to Avoid an Allergy Is a Bad Strategy for Most. New York Times.com. Retrieved May 8, 2016.
http://www.nytimes.com/2016/04/26/upshot/avoiding-peanuts-to-avoid-an-allergy-is-a-bad-strategy-for-most.html
2) Du Toit, M.B George et al. Randomized Trial of Peanut Consumption in Infants at Risk for Peanut Allergy. N Engl J Med 2015; 372:803-813February 26, 2015DOI: 10.1056/NEJMoa1414850.
http://www.nejm.org/doi/full/10.1056/NEJMoa1414850
3) Du Toit, M.B George et al. Effect of Avoidance on Peanut Allergy after Early Peanut Consumption. N Engl J Med 2016; 374:1435-1443April 14, 2016DOI: 10.1056/NEJMoa1514209.
http://www.nejm.org/doi/full/10.1056/NEJMoa1514209
4) EDITORIAL: Preventing Peanut Allergy through Early Consumption — Ready for Prime Time? Rebecca S. Gruchalla, M.D., Ph.D., and Hugh A. Sampson, M.D. N Engl J Med 2015; 372:875-877February 26, 2015DOI: 10.1056/NEJMe1500186.
http://www.nejm.org/doi/full/10.1056/NEJMe1500186
5) Peanuts for baby: A way to avoid peanut allergy? Student Science.org. Retrieved May 8, 2016.
https://student.societyforscience.org/article/peanuts-baby-way-avoid-peanut-allergy