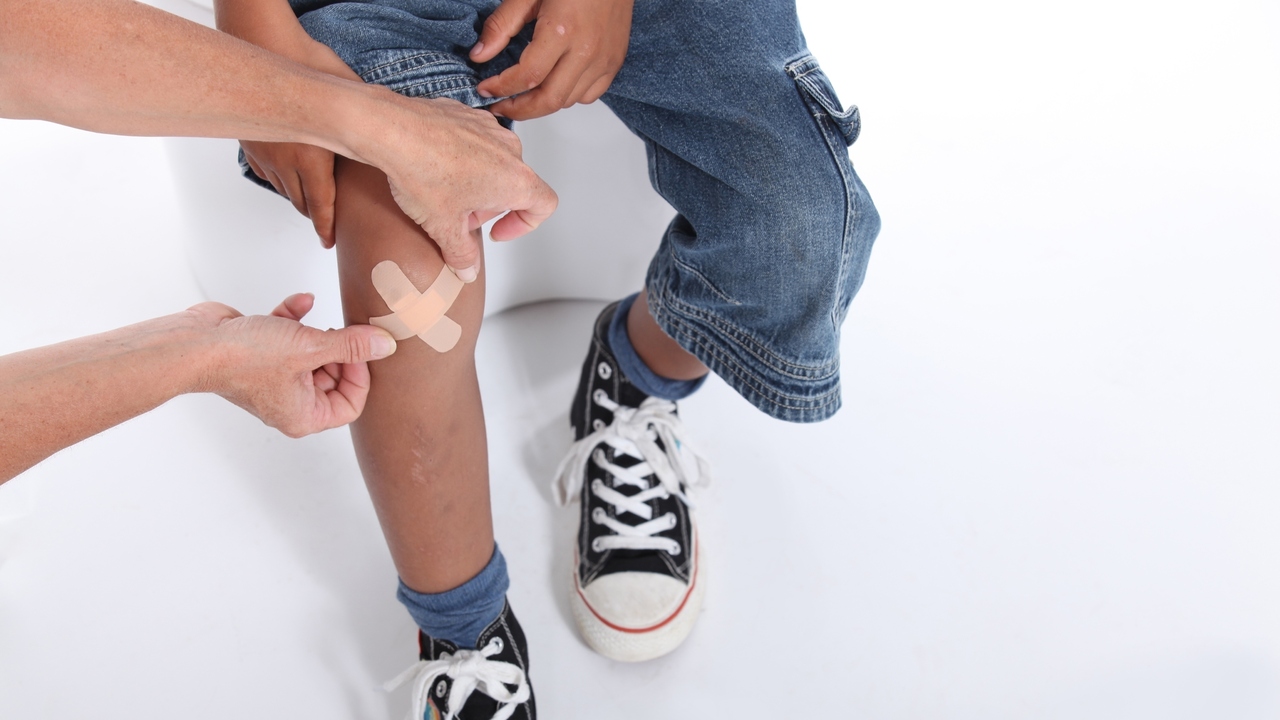 Auremar/PhotoSpin
First-aid kits are important to have, whether you are traveling on a long-distance road trip or just going to the park with your kids. There are pre-assembled first-aid kits available at the drug store or at outdoors type stores. However, it can be more fun to put your own together from your local dollar store.
I visited my local dollar store (really a dollar plus store) to see what I could buy for my own personal first-aid kit. Surprisingly, they had quite a number of supplies available.
Bandages, cushions and wraps
There were several adhesive bandage boxes in assorted sizes as well as a variety of rolled gauze packs for wrapping over larger injured areas.
In addition, they had ankle and knee slide-on elastic support sleeves, which could also be used to secure a dressing or ice pack on an injured area.
They had round callus pads which could be used around a blister, and heel padding squares which could be cut to provide protection to other scraped areas if needed.
Peroxide, alcohol and antiseptics
Next to the adhesive bandages were cotton swabs, which are handy to clean any scrape, as well as small bottles of peroxide and alcohol. The store had prepackaged hand wipes and bottles of alcohol-based hand sanitizer.
However, there were no antiseptic creams.
Itch relief and skin protection
Farther down the shelf from the alcohol and peroxide I found insect repellent spray and antiseptic ointment. Sunscreen was kept in another part of the store.
Instant cold pack and heat packs
The store sold instant cold and hot packs that you activate when ready. In case you prefer to do it the old-fashioned way, they also sold hot water bottles you could fill with real ice or hot water.
Medications
At the register they had an assortment of first-aid medications in small handy sealed packages, which can be thrown into any kit. There was acetaminophen, ibuprofen, anti-diarrhea medicine and lip balms. They even had antacid for stomach upset.
For customers who want to pick their own assortment of pills for their first-aid kit, the store had several choices of pillbox containers.
First-Aid Tools
The store stocked scissors, nail clippers and tweezers. They had thermometers, bulb syringes, safety pins and medicine droppers. There was also an entire display at the end of an aisle full of sewing supplies and needles.
Things I would need to get at the drugstore
The dollar store did not have disposable gloves, antibiotic ointment, calamine lotion or Itch reducing treatment for bug bites, or antihistamine pills or sprays.
Carrying a first-aid kit is a good safety precaution to take if you will be away from home. It is important to keep in mind that even if you are able to attend to a first-aid problem there are many situations that should still be evaluated by a doctor or emergency room.
This is particularly true for injuries that involve children. Children are not able to detect when they are developing complications of an injury and they may also be afraid to tell us.
Here is a list from Scripps of reasons you may need to seek emergency care.
Sources:
First-Aid Checklist. REI. Retrieved March 22, 2015.
http://www.rei.com/learn/expert-advice/first-aid-checklist.html
MAKE YOUR OWN DIY FIRST AID KIT FOR THE ROAD! By Jillee. Retrieved March 22, 2015.
http://www.onegoodthingbyjillee.com/2012/05/make-your-own-diy-first-aid-...
Should You Go to the Emergency Room or Urgent Care?Scripps.org. March 22, 2015.
http://www.scripps.org/news_items/4231-should-you-go-to-the-emergency-ro...
Michele is an R.N. freelance writer with a special interest in woman's healthcare and quality of care issues.
Edited by Jody Smith