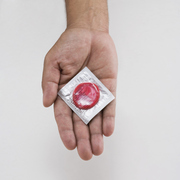 Photo: Getty Images
The term sexually transmitted infection (STI) is being used to replace sexually transmitted disease (STD) because many times there are no symptoms or signs in infected individuals. If the infections go untreated they can cause cancer, pelvic inflammatory disease, infertility, pregnancy issues and even death.
STIs are particularly dangerous for a pregnant woman and her baby.
According to the Centers for Disease Control and Prevention (CDC) more than 19 million new sexually transmitted infections occur yearly. More than half of the infections occur in people between the ages of 15-24. STIs affect women differently than men. Also, African American women have the highest rate of STIs.
There are over 20 types of STIs and they are passed through sexual contact. The most common STIs include:
• Chlamydia
• Gonorrhea
• HIV
• Genital herpes (without symptoms)
• Genital herpes (with symptoms)
• Syphilis
• Trichomoniasis
• HPV (genital warts)
• HPV (cervical cancer)
Screening for STIs is extremely important. Unfortunately, there is not one test for all the infections.
Contact your health care professional or doctor about STI testing. They can tell you what tests you need for STIs. Testing for STIs is also called STI screening. Testing may include:
• Pelvic and physical exam
• Blood sample
• Urine sample
• Fluid or tissue sample
Please note a Pap test does not test for STIs.
Treatment for STIs involves medications or a shot. Some STIs, like herpes, CAN NOT be cured. However, treatment alleviates the symptoms.
Also, to lower your risk for STIs, the Department of Health & Human Services recommends the following:
• Don't have sex
• Be faithful
• Use condoms correctly and every time you have sex
• Know that some methods of birth control, like birth control pills, shots, implants or diaphragms, will not protect you from STIs
• Talk with your sex partner(s) about STIs and using condoms before having sex
• Don't assume you're at low risk for STIs if you have sex only with women
• Talk frankly with your doctor and your sex partner(s) about any STIs you or your partner have or have had
• Have a yearly pelvic exam
• Avoid using drugs or drinking too much alcohol
For additional information on STIs contact the following:
National Center for HIV/AIDS, Viral Hepatitis, STD and TB Prevention, CDC, HHS
http://www.cdc.gov/nchhstp/
National Institute of Allergy and Infectious Diseases (NIAID), NIH, HHS
(301) 496-5717
(866) 284-4107
http://www3.niaid.nih.gov/topics/sti
American Social Health Association
(919) 361-8400
(800) 227-8922
http://www.ashastd.org
National HIV and STD Testing Resources
(800) 458-5231
http://www.hivtest.org/
Sources:
http://www.ashastd.org/
http://www.niaid.nih.gov/topics/std/Pages/default.aspx
http://www.womenshealth.gov/faq/sexually-transmitted-infections.cfm
http://www.plannedparenthood.org/health-topics/stds-hiv-safer-sex-101.htm
http://www.avert.org/std-statistics-america.htm
http://www.iwannaknow.org/teens/sti/testing.html