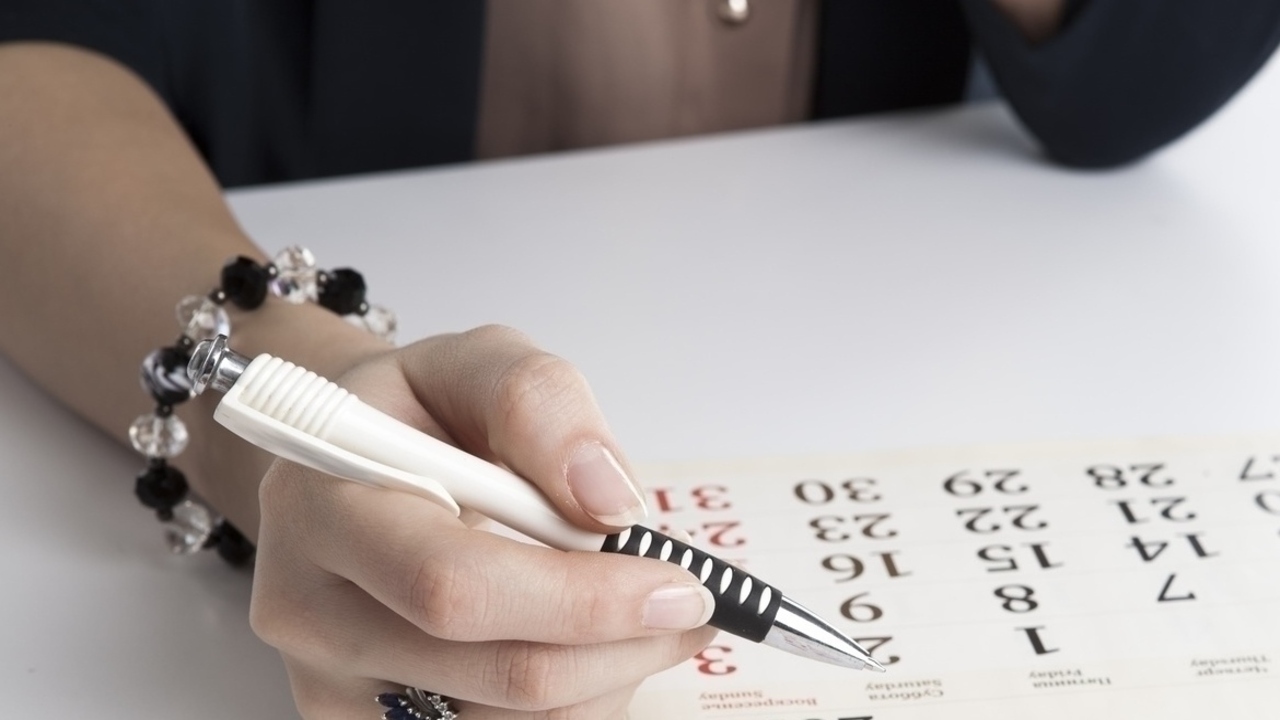 mizar_21984/Fotolia
Aunty Flow is late! Your period is usually like clockwork, so you ask yourself, "Am I pregnant? Is it possible?"
You have period symptoms. Your boobs hurt, you are moody or have the munchies, but no menstrual flow.
But, does a late period mean I am pregnant? The answer is — not necessarily.
There are a handful of reasons why you may have missed your period. These reasons include:
• Birth control
• Eating disorders
• Excessive exercise
• Stress
• Perimenopause
• Breastfeeding
• Medication
• Weight gain or weight loss
• Genetic or chromosome issues
• Pituitary or thyroid issues
Certain types of birth control can mess up your cycle. If you recently started or ended the pill or an IUD, it may take one to three months before you have a regular period. Your hormones need to "reboot your system."
During this time, you may miss or have an irregular period. But, you should have a normal period within a couple of months.
If you suffer from an eating disorder or exercise excessively, you may experience less bleeding or shorter periods. Your period may stop completely, or you may experience less frequent periods.
This occurs because your body is conserving energy. Periods generally return to normal when you return to a regular diet and regular exercise.
Stress, either on the job or at home, can also affect your menstrual flow. Stress affects your hormones and this in turn affects your period. If you don't have a period within three months, you should see your medical professional.
Also, if you had unprotected sex or birth control failure, you might be putting additional psychological stress on yourself culminating in a missed or late period.
Some medications, like antidepressants and high blood pressure medicine, may also stop or delay your period.
Your weight can also be a factor. If you have recently loss a great deal of weight, you might not have a period because your body is conserving energy. Also, weight gain can affect your period because your body is adjusting and if it is working harder, you may miss a period.
Perimenopause may also have an impact on your period. Sometimes women in their thirties may miss a period because of a redistribution of hormones. For example, if you are under a great deal of stress at work and training for a mini-marathon, you could easily miss a period.
Women who are breastfeeding may miss a period, or experience a lighter cycle. Your body is burning extra calories to keep up with milk production. After you stop breastfeeding, a normal period should return in one to three months.
A genetic issue like Turner syndrome can also cause you to miss periods.
Finally, if you have pituitary or thyroid issues, you may also miss your period.
It is important to keep track of your periods and monitor any differences in flow or symptoms. If you do not have a period within 30 to 45 days of your last cycle, contact your medical professional.
Sources:
"Missed Periods." Missed Periods. Palo Alton Medical Facility. Web. 11 Jan. 2016.
http://www.pamf.org/teen/health/femalehealth/periods/missedperiods.html
"Amenorrhea." National Institutes of Health. Web. 11 Jan. 2016.
https://www.nichd.nih.gov/health/topics/amenorrhea/conditioninfo/Pages/causes.aspx
Reviewed January 12, 2016
by Michele Blacksberg RN
Edited by Jody Smith