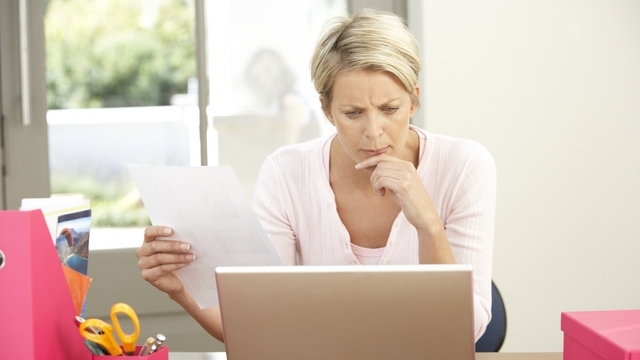 MonkeyBusiness Images/PhotoSpin
If you are a healthy woman age 30 or older, getting a yearly Pap test is so last year.
Pap testing every three years is now recommended, according to the latest guidelines released by U.S. Preventive Services Task Force (USPSTF), a federal government agency.
Cervical cancer screening guidelines now recommend getting a Pap test plus an HPV test every five years as the most effective method for identifying your risk for cervical disease for women age 30-65. Pap testing alone (without an HPV test) every three years is also acceptable according to the latest guidelines released by the American Cancer Society (ACS) and other medical specialty societies.
US Preventive Services Task Force (USPSTF), an independent panel that makes guidelines recommendations to the US government, also published updated cervical cancer screening guidelines that are very similar to those released by ACS. Current recommendations state that cancer screening of all women should begin at age 21. Experts now agree that girls and women below age 21 should not receive cervical cancer screening. For women aged 21-29, a Pap test every 3 years is recommended for women with normal screening history.
If you're 30-65, you should add a test for the Human Papillomavirus (HPV), the virus that causes most cervical cancer . If both tests are negative, you might not need another test for five years - that's because when combined, Pap+HPV test are up to 100% effective for identifying women at risk for cervical disease.
Why does your age matter?
The guidelines for HPV testing are different for women age 30 years and older than for younger women.
Although HPV infections are extremely common in women under 30, they usually go away on their own before they cause problems.
For additional information on cervical cancer prevention and HPV testing, please visit www.theHPVtest.com.