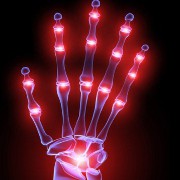 Photo: Getty Images
According to the U.S. National Library of Medicine (NLM) there is no cure for osteoarthritis. The best thing you can do for osteoarthritis is to manage your symptoms with various treatments.
The NLM states there are several treatments for osteoarthritis (OA) which can improve and manage your symptoms. Treatments for OA may include:
• Over-the-counter medication
• Prescription medication
• Alternative or holistic treatments
• Topical analgesics

• Surgery
• Physical Therapy
• Braces
For mild or moderate pain caused by OA, the American College of Rheumatology recommends 325 to 1,000 mgs of acetaminophen every four to six hours. However, do not exceed more than 4,000 mgs per day.
Do not drink alcohol with acetaminophen. Your doctor may recommend ibuprofen, aspirin or Aleve. These OTC medications may reduce your swelling.
For severe pain, your doctor may temporarily prescribe a stronger analgesic. These types of drugs include: tramadol, acetaminophen with codeine and propoxyphene hydrochloride. You should use caution when taking these types of drugs because you can become dependent upon them.
Chondroitin sulfate and glucosamine are supplements your doctor may recommend to manage your pain. A three-month trial is recommended. Acupuncture may provide some temporary relief of OA.
Your doctor may recommend a topical analgesic containing salicylates, counterirritants or capsaicin. You can purchase these products at your local pharmacy. It will take 1-2 weeks before you feel some relief in your joints.
The names of these products are:
• Zostrix
• Zostrix HP
• Capzasin-P
• Menthacin
• ArthriCare
• Eucalyptamint
• Icy Hot
• Therapeutic Mineral Ice
• Aspercreme
• Ben-Gay
• Flexall
• Mobisyl
• Sportscreme
• Tiger Balm
Depending on the severity of your pain, your doctor may prescribe the topical called Voltaren Gel.
For knee osteoarthritis, your doctor may inject artificial joint fluid. However, this will only provide relief for three to six months.
To provide relief for your joint pain, your doctor may recommend the following lifestyle changes:
• Weight loss
• Incorporating exercise into your daily routine
• Eating a healthy diet
• A job change if your profession is putting strain on your joints
Your doctor may recommend six to eight weeks of physical therapy and massage therapy. Physical therapy will give you a sense of balance by strengthening your muscles and providing additional movement to your joints. Massage therapy will provide temporarily relief to your joints.
For additional support of your joints, you may need a brace or splint. These devices provide support and minimal movement.
As a last resort, surgery may be needed to repair or replace your joints. Replacement surgery is very common. Arthroscopic surgery is a possibility to remove cartilage. Surgery is also available to fuse the spine.
Sources:
Osteoarthritis - PubMed Health. National Center for Biotechnology Information. Retrieved September 26, 2011, from http://www.ncbi.nlm.nih.gov/pubmedhealth/PMH0001460
Part, B. Osteoarthritis Treatment | Arthritis Treatment | Arthritis Today Magazine. Arthritis | Arthritis Today Magazine | Arthritis Foundation. Retrieved September 26, 2011, from http://www.arthritistoday.org/conditions/osteoarthritis/treatment/index.php
Part, B. Managing Osteoarthritis Pain | Osteoarthritis Symptoms | OA Pain. Arthritis | Arthritis Today Magazine | Arthritis Foundation. Retrieved September 26, 2011, from http://www.arthritistoday.org/conditions/osteoarthritis/all-about-oa/manage-osteoarthritis-pain.php
Part, B. Osteoarthritis Treatment | How to Treat Osteoarthritis. Arthritis | Arthritis Today Magazine | Arthritis Foundation. Retrieved September 26, 2011, from http://www.arthritistoday.org/conditions/osteoarthritis/treatment/oa-medications.php
Reviewed September 27, 2011
by Michele Blackberg RN
Edited by Jody Smith