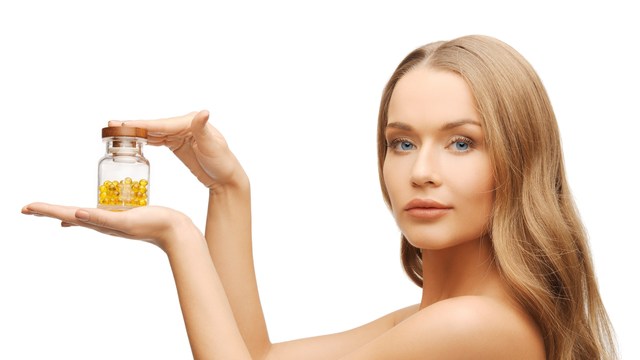 Lev Dolgachov/PhotoSpin
Arthritis happens when inflammation occurs in the joints causing pain and stiffness. It can occur in any joint. Many people experience it in the large joints such as the hips or knees, while others feel it in the smaller ones such as the fingers, neck or toes.
The symptoms of arthritis may come and go, or rotate around locations in the body. They may occur continually throughout the day or feel worse in the morning and improve with movement and stretching.
Regardless of the symptoms, here are five tips that help when living with arthritis.
First, know the type of arthritis you have. Many assume that their symptoms are a result of age, overuse or injury which is known as osteoarthritis.
However, there is an autoimmune inflammatory type known as rheumatoid arthritis. The symptoms can differ in that the joints may become swollen, hot and tender to touch. Additionally those with the skin condition psoriasis, may have psoriatic arthritis.
Second, take fish oil regularly. The omega-3 fatty acids help lower inflammation by reducing cyclooxygenase-2 (COX-2) activity which is similar to the effect of over-the-counter pain medications.
Choose a good quality oil and take between 1000-3000mg per day. Be careful if you have bleeding problems as fish oil can act as a blood thinner.
Third, consider cutting out the nightshade family, otherwise known as the Solanaceae group which have specific alkaloids known to irritate your joint spaces. This family includes potatoes, tomatoes, eggplants and peppers. Cut out these foods for 2-4 weeks and see if it makes a difference in your pain and inflammation.
Fourth, do not stop exercising. You may need to tweak your routine however. Consider lighter impact moves that do not put added pressure on the knees, hips or feet. Look at yoga, pilates, the Bar Method, or swimming.
Continue your cardio and weight routine with appropriate adjustments when your joints are feeling more inflamed. Switch to walking instead of running, or try the low impact elliptical machine.
Fifth, add in the spice turmeric. The supplement form is more concentrated and therefore more potent. Turmeric is known to be anti-inflammatory and helpful for those with all forms of arthritis. As with your fish oil, make sure to get a good quality supplement and consider taking 1000-2000mg per day.
Remember to talk with your health care provider if you have questions or if your arthritis symptoms are worsening.
References:
Norling, LV., and Perretti, M. The role of omega-3 derived resolvins in arthritis. Web. 29 April, 2013.
http://www.ncbi.nlm.nih.gov/pubmed/23434193
Childers, NF, and Margoles, MD. An Apparent Relation of Nightshades (Solanaceae) to Arthritis. Web. 29 April, 2013.
http://noarthritis.com/research.htm
Iversen, MD., Brawerman, M., and Iversen, CN. Recommendations and the state of the evidence for physical activity interventions for adults with rheumatoid arthritis: 2007 to present. Web. 29 April, 2013.
http://www.ncbi.nlm.nih.gov/pubmed/23538738
Asher, GN., and Spelman, K. Clinical utility of curcumin extract. Web. 29 April, 2013
http://www.ncbi.nlm.nih.gov/pubmed/23594449
Reviewed April 30, 2013
by Michele Blacksberg RN
Edited by Jody Smith