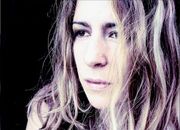 My therapist had always told me that when I was under stress the symptoms of my obsessive compulsive disorder or OCD, would become more acute. I had sort of agreed with her, and it did make sense, until I had a personal crisis in my life not too long ago. It will never be resolved; it is one of those things where only the passage of time will prove to be the ultimate resolution. Anyway, what I did discover is that my OCD became practically non-existent. It didn't completely go away, but it was not an overriding concern at all.
My mind was so focused on the crisis, that I thought of little else. A dear friend advised me several times that I should distract myself in healthy ways, that I should go out and try to have fun. One night he asked me to go salsa dancing but I really wasn't in the mood. "Well, maybe next time," I told him, because I do like to dance. Anyway, back to the OCD. It seemed as if that disorder had now gone to the back of the bus, metaphorically speaking, rather than occupying one of the front seats. Its power had been usurped by a big crisis. So one negative thing had been replaced momentarily by another negative one. But yet I was appreciative of the back seat status of the OCD, proof that you should be grateful of anything that is good. Of course I wished that it had been something positive and wonderful that had served to upseat the OCD. I sometimes wonder if that is possible. Rationally speaking, I think it is possible, and it is the preferred thing to happen, and that is why I am in therapy. Positive thoughts as replacement for OCD comprise the goal I should have in mind.
Having a personal crisis is not the way to cure OCD. It is like replacing hot coals with scalding water. But I will say this, it was nice to have the OCD fade into the background. It was a benefit that came with the crisis, and for that I am appreciative. I always knew that immersion in an activity is the way to go for OCDers, at least for me. I just don't want it to be an upsetting activity. Now that is the way to go.