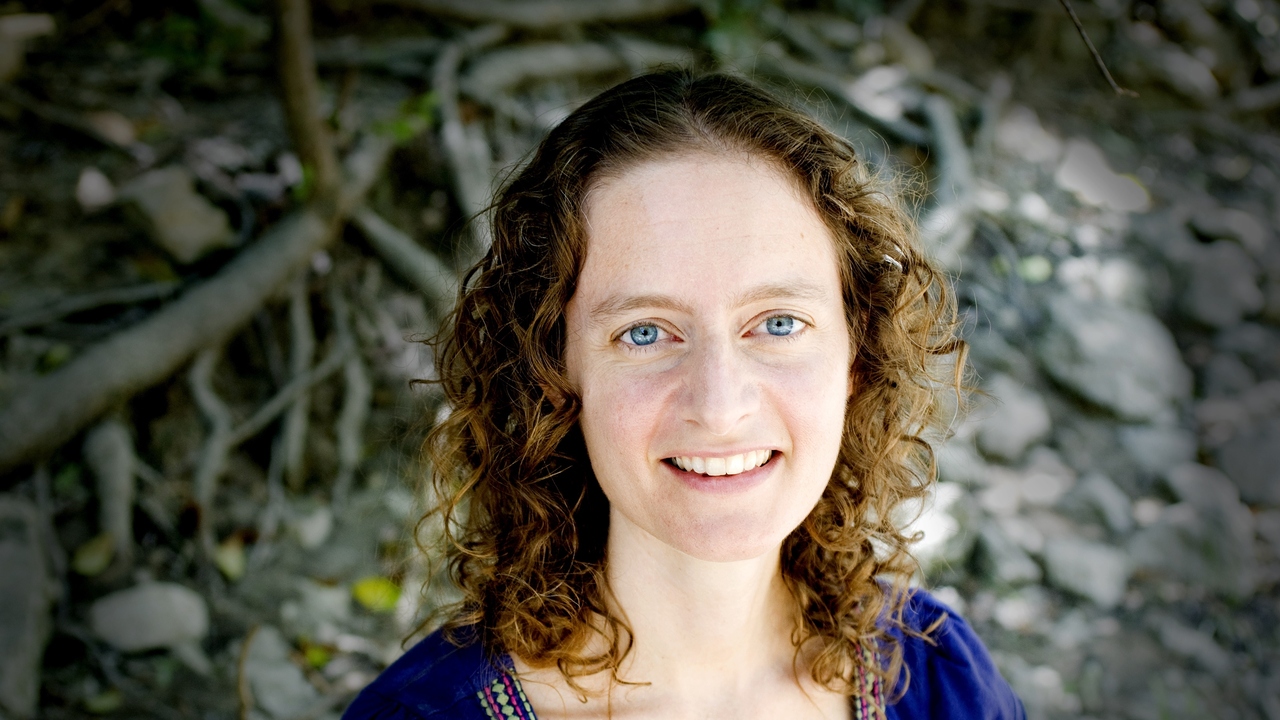 Photo courtesy of Julia Aziz
A month or so after Julia Aziz and her husband had gotten married, she became pregnant. The pregnancy hadn't been planned, but they were very excited. But Julia had a miscarriage.
Julia was 29 at the time. Though she and her husband had not initally planned on starting a family right away, their feelings on this changed after the miscarriage. They waited for six months and tried again. She delivered her first baby at 31 years of age.
Julia is now 41, the mother of two sons and a daughter. She considers her pregnancy and miscarriage to have been the real beginning of her transition into motherhood.
She was very aware that many women have miscarried, and many have experienced intense grief. But, she realized that many of those women did not talk about what they'd been through, were still going through.
Julia wrote a book, "Lessons of Labor: One Woman's Self-Discovery through Birth and Motherhood," which was published in 2015. In it, she talked openly about her miscarriage and three pregnancies.
When she lost her baby in an early miscarriage her grief was profound. She went through severe hormonal shifts, emotional upheaval, physical changes, and the letting go of dreams that would now go unfulfilled. She knew that what she was going through was also being experienced by countless other women.
She thought, "Why not acknowledge this process, rather than dismiss or hide it?"
And why not include this part of life in childbirth and mothering literature?
"I think we can include them in the stories we tell our daughters and sons," said Julia. "The path into parenthood includes all kinds of beginnings and endings. We can be more honest with ourselves and each other if we know that these cycles of life are to be expected, acknowledged, and somehow — however long it takes — accepted."
EmpowHER interviewed Julia about her experience.
EmpowHER:
Miscarriage is a tender subject for many women. What made you decide to write your story?
Julia:
"From the start, when I decided to write a book about childbirth and mothering, I knew I would include the story of my miscarriage.
"These are real pregnancies, and real losses. By not talking about them, we somehow pretend they never happened. They become less important than the pregnancies that result in live-born babies.
"Sometimes we think by not focusing on a loss, we can get through the difficult emotions more easily. I think we need to honor the experience of pregnancy loss for those who need validation and understanding."
EmpowHER:
What is most important to you to express to women who have suffered this type of experience?
Julia:
"There is no right way to grieve. Grief is not just sadness. It is also anger, depression, fear, anxiety, relief, guilt, joy, and any other emotion humans experience. The point is, the more compassion you can have for yourself, and the more you surround yourself with kind and caring people, the better."
EmpowHER:
What would you say to the people in these women's lives?
Julia:
"Do your best not to judge, and just to listen. Just follow her lead: stay patient, listen when she needs to talk about it, distract her when she wants distraction, and above all, try not to judge or get consumed by how you think you would deal with it differently.
"Just checking in now and then with a 'How are you doing?' is great. Letting her know you care and haven't forgotten a few weeks later is a huge gift, and it can be enough."
EmpowHER:
What would you say to partners who also suffer from miscarriages?
Julia:
"The partner is in the position of needing to support the mother while also working through his/her own emotions. It can be a very challenging role to give your attention to someone else when you are in need yourself.
"All I can really say to the partners would be: it's not easy where you stand either. If you're not sure how to feel or what to do, you are not alone. Again, compassion and patience — for yourself and your partner — is the best medicine I can think of.
"My husband grieved along with me. I was lucky in that he very much felt the loss deeply, just like I did. He didn't carry the same kind of anxiety about the future, and he didn't have the hormonal shifts to contend with, but he was very supportive.
"He came with me to the hospital. He respected my need to retreat afterwards and didn't pressure me to move on too quickly. We had just recently gotten married, so this was our first loss as a married couple. It brought us closer in unexpected ways."
Julia's Bio:
Julia Aziz is a Licensed Clinical Social Worker, interfaith minister, and the author of "Lessons of Labor: One Woman's Self-Discovery Through Birth & Motherhood."
She has worked as an adult and family counselor, a hospice chaplain, a meditation teacher, a group facilitator, and a career counselor. She is currently offering individual work/life coaching both in person and over the phone. You can find her on the web at www.juliaaziz.com/
Julia's book link:
https://www.amazon.com/Lessons-Labor-Self-Discovery-through-Motherhood/d...
The book page on Julia's website:
http://www.lessonsoflabor.com/
Julia's Facebook page:
https://www.facebook.com/juliasaziz/
Julia's Twitter:
https://twitter.com/aziz_julia/
Reviewed October 13, 2016
by Michele Blacksberg RN
Tags: