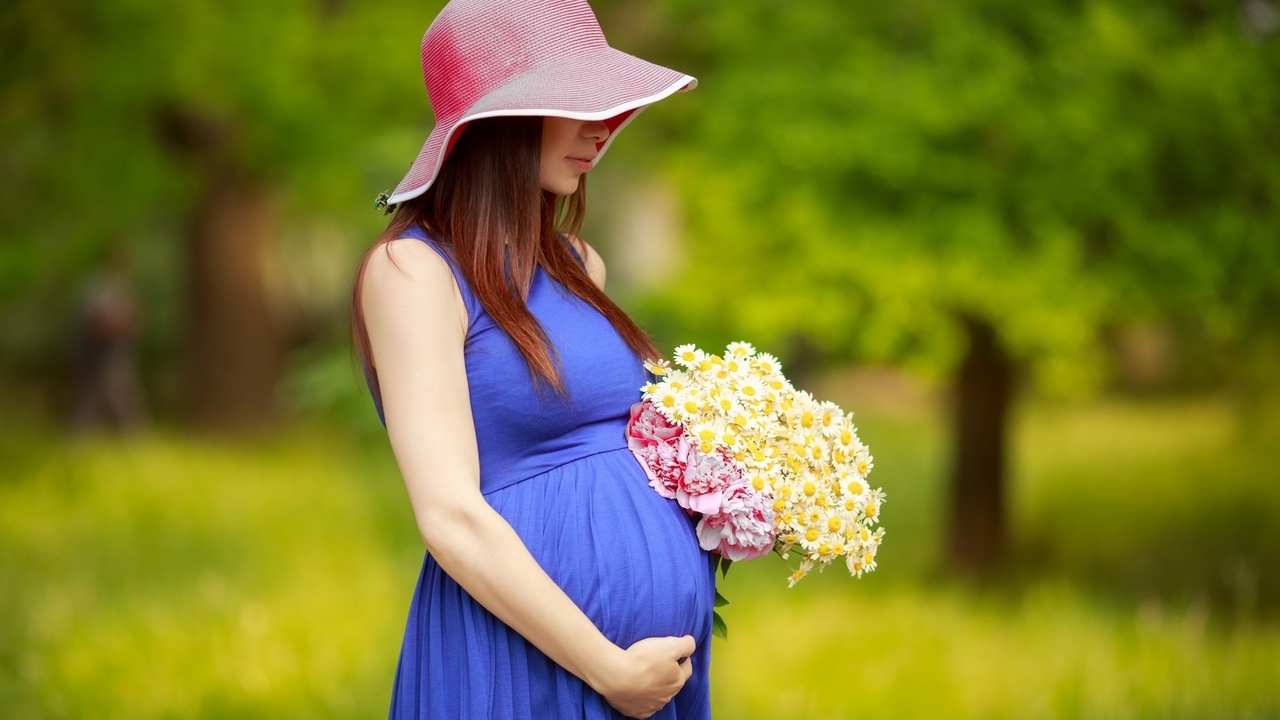 armina/Fotolia
Pregnancy can arguably be one of the happiest and most exciting times in a woman's life, but getting pregnant after losing a baby can be quite challenging emotionally.
In fact, women who become pregnant after losing a baby are at higher risk of developing postpartum depression and anxiety, even if the second pregnancy is successful, according to the Pregnancy After Loss Support Group.
So clearly the feelings of grief surrounding a previous pregnancy loss can continue through a subsequent pregnancy, along with feelings of anxiety over the outcome of the next pregnancy.
Fortunately, there are several tips that may help expecting mothers to enjoy their pregnancy with less stress.
1) Exercise.
it's good for your mental AND physical health. You can keep your mind busy with moderate exercises depending on your individual pregnancy situation and whatever your doctor recommends, according to Dr. Jane Frederick, a reproductive endocrinologist in California. Yoga is also a gentle yet effective option.
2) Talk to a professional.
Especially since you may still be working through grief from a previous pregnancy loss, it's extremely important to have an open line of communication with an unbiased, non-judgmental professional who is trained to provide support to women experiencing grief due to pregnancy loss, Frederick said.
3) Maintain a solid support system.
You can talk to a counselor, join a support group for women going through similar experiences, and talk to family and friends about what you're feeling, according to Frederick.
4) Embrace your pregnancy.
It may be difficult to feel happy when you're still saddened about your angel baby, but it's beneficial for you and your current baby to focus on the positives of being pregnant and the resulting childbirth experience.
You can start embracing your pregnancy by working on projects for your baby's nursery, taking classes to get ready for childbirth and motherhood, joining an expecting moms group to bond with other women and have fun, and reading books about pregnancy and beyond, Frederick said.
5) Experience all your emotions.
Now is definitely not the time to bottle up your emotions. You may be feeling sadness, anger, some depression and anxiety, according to Nina Sawyer, a licensed clinical social worker and owner of Inspired Life Counseling and Coaching.
These are all normal reactions, considering what you've gone through, and voicing any fears you have can be helpful. You can write them down instead if you don't feel comfortable sharing this with others.
6) Choose to be mindful and grateful.
Make an effort to live your life and pregnancy with a positive outlook, including being thankful for every day that you are pregnant. Choose to look at pregnancy as a gift — not every woman is able to get pregnant.
Enjoy this time by connecting to yourself and your baby, Sawyer said. This includes picking out a name for your baby and looking at clothes. It's OK and healthy to be attached instead of blocking yourself from becoming close to your baby.
7) Make healthy choices.
If you haven't been living a healthy lifestyle, now is the time to start. Shift your perspective in pregnancy and do your best to get rest and eat a healthy diet, Sawyer added. You will find yourself at peace if you know you're doing the best you can for your baby by taking care of your health.
8) Honor both pregnancies.
You're allowed and encouraged to talk about your past pregnancy that led to loss, and the current pregnancy that is full of hope, said Parijat Deshpande, a certified wellness coach and perinatal wellness counselor who has gone through her own high-risk pregnancy.
Understand that just because you are happy about your current pregnancy, this doesn't mean that you are replacing your angel baby.
9) Realize that it's OK to feel different during this pregnancy.
It might be obvious, but you're probably not going to feel the same way other pregnant moms do during their first pregnancy. Loss can change your response, and make you overly careful and sometimes obsessive with your symptoms and progress.
For example, Lindsey Henke, the founder of Pregnancy After Loss Support, wrote that she called her midwife at least three times a week, and she actually looked forward to morning sickness as an indicator that her baby was still alive.
Reviewed May 20, 2016
by Michele Blacksberg RN
Edited by Jody Smith