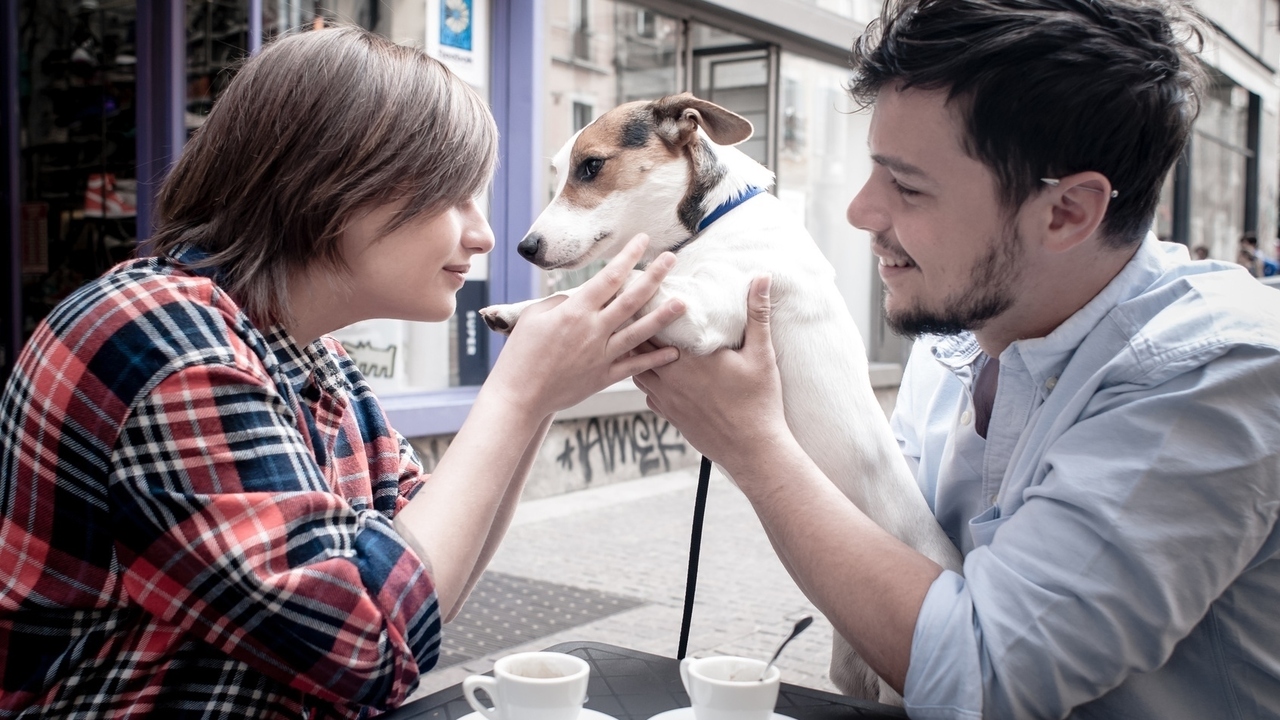 Eugenio Marongiu/Fotolia
To my dear husband,
When you married me, we didn't know. I had suffered from depression since childhood, but the intensity, sensitivity and transcendent hypomania of bipolar II disorder was yet to be revealed. It was a powerful secret tucked away in the fortune cookie folds of my brain.
We knew so little about marriage 20 years ago. We knew a whole DSM-IV manual less about navigating mental illness. Here's what I wish we knew then, and a few things that still need working out.
1) Exercise: my non-pharmaceutical drug of choice
Exercise actually is the most important thing. It is not elitist, superfluous, a sign of too much leisure time, or empty socializing.
Here is my hierarchy: Tennis, Family, Work, Cooking Dinner and Friends. I try to squeeze in bills, laundry and cleaning. If in doubt, I choose exercise.
I cannot parent the children, love you (no, not even that), work or leave the house if I'm sunk into bed under 1,000 tons of tortured gloom.
2) Medication titration
Changing medications can feel like a slow death from poisoning while running on a barrel — a barrel rolling downhill.
The NIH lists these possible side effects from mood stabilizers(1) :
- Drowsiness
- Dizziness
- Headache
- Diarrhea
- Constipation
- Heartburn
- Mood swings
- Cold-like symptoms
These are possible side effects from atypical antipsychotics(1) :
- Drowsiness
- Dizziness when changing positions
- Blurred vision
- Rapid heartbeat
- Sensitivity to the sun
- Skin rashes
- Menstrual problems for women
I have never tolerated SSRI antidepressants. These "rare" side effects were all mine:
- Worsening depression
- Suicidal thinking
- Trouble sleeping
- Agitation
The NIH didn't mention restless leg syndrome, a misnomer. Your legs don't feel restless. They feel they want to fly off your hips and explode into a million restless pieces.
So, back to #1, my non-pharmaceutical drug of choice: Tennis.
3) Early to bed
My regular bedtime is no laughing matter. Combined with exercise and routine, sleep is my best chance at staying off meds and staying healthy. Let us not mock the sleepy head.
4) Alcohol
Alcohol is depression's favorite shortcut. Please don't push it.
5) Two to tango
The fact that I have a diagnosed mental illness and you don't does not mean I am always the person at fault in every argument.
6) Overly sensitive
Guilty as charged.
Psychiatrist Candida Fink writes, " ... many people with bipolar disorder are exquisitely sensitive to others – they pick up very quickly on emotional stimuli from other people. This is not a delusion, but rather a part of the emotionally tender quality of the bipolar brain." (3)
See??? Dr. Fink went on to say this type of over-sensitivity can sometimes over-read emotions, interpreting meaning that isn't there. (3) But she said sometimes, the other times, I'm so emotionally intuitive, that I think I can almost read your mind.
7) Ideas
I have A LOT of ideas. Ideas about moving walls, painting cupboards, living off the grid, selling everything and disappearing into the woods, opening a sanctuary for elderly Jack Russells, moving to Norway. IDEAS IDEAS IDEAS.
You don't have to argue with them. Ideas in and of themselves are not plans, financial decisions or threats. They aren't mistakes to be corrected, or expressions of dissatisfaction. My ideas enrich my writing, my humor, my curiosity and my mothering.
Can we get another dog?
8) Advantages
In 2013, the American Psychological Association held a conference where they discussed, for the first time ever, the advantages of having bipolar disorder. (2)
For one, there is a strong, as yet not understood, link between bipolar and creativity. (2) Note how nicely our home is decorated on a Craigslist budget. Note that I'm making a little money writing. Note my award-winning blog.
PhD researcher Sheri Johnson is studying how those with bipolar tend to be more "reactive" to goals and rewards. We tend to work harder and longer at goals persevering long after "regular" people would give up. (2) Read: persistent and tenacious, like a Jack Russell terrier.
9) The grace of Holy Matrimony
Remember what first attracted you to me? All this, #1 - 8. For better or worse. Thanks for staying.
10) I'm sorry
Perhaps you wanted an easier, softer way, a regular candlelit-dinners-and-gingham-curtains lifestyle, easy-breezy conversations and equanimity.
I try very hard to overcome my prickly, high-maintenance, exquisitely-sensitive self, to raise confident, emotionally intelligent children and to love you, making healthy meals and planning a happy life.
I'm sorry for the hiccups and surprises. And also not sorry. Born this way.
By the way, I renewed our passports.
Sources:
1) Bipolar Disorder in Adults. NIH.gov. Retrieved January 18, 2016.
http://www.nimh.nih.gov/health/publications/bipolar-disorder-in-adults/index.shtml
2) Advantages in Bipolar: No Longer if, but Why. PsychologyToday.com. Retrieved January 18, 2016.
https://www.psychologytoday.com/blog/bipolar-advantage/201306/advantages-in-bipolar-no-longer-if-why-and-how
3) Does Bipolar Disorder Make Me Psychic? psychcentral.com. Retrieved January 19, 2016.
http://blogs.psychcentral.com/bipolar/2010/04/does-bipolar-disorder-make-me-psychic
Reviewed January 20, 2016
by Michele Blacksberg RN
Edited by Jody Smith