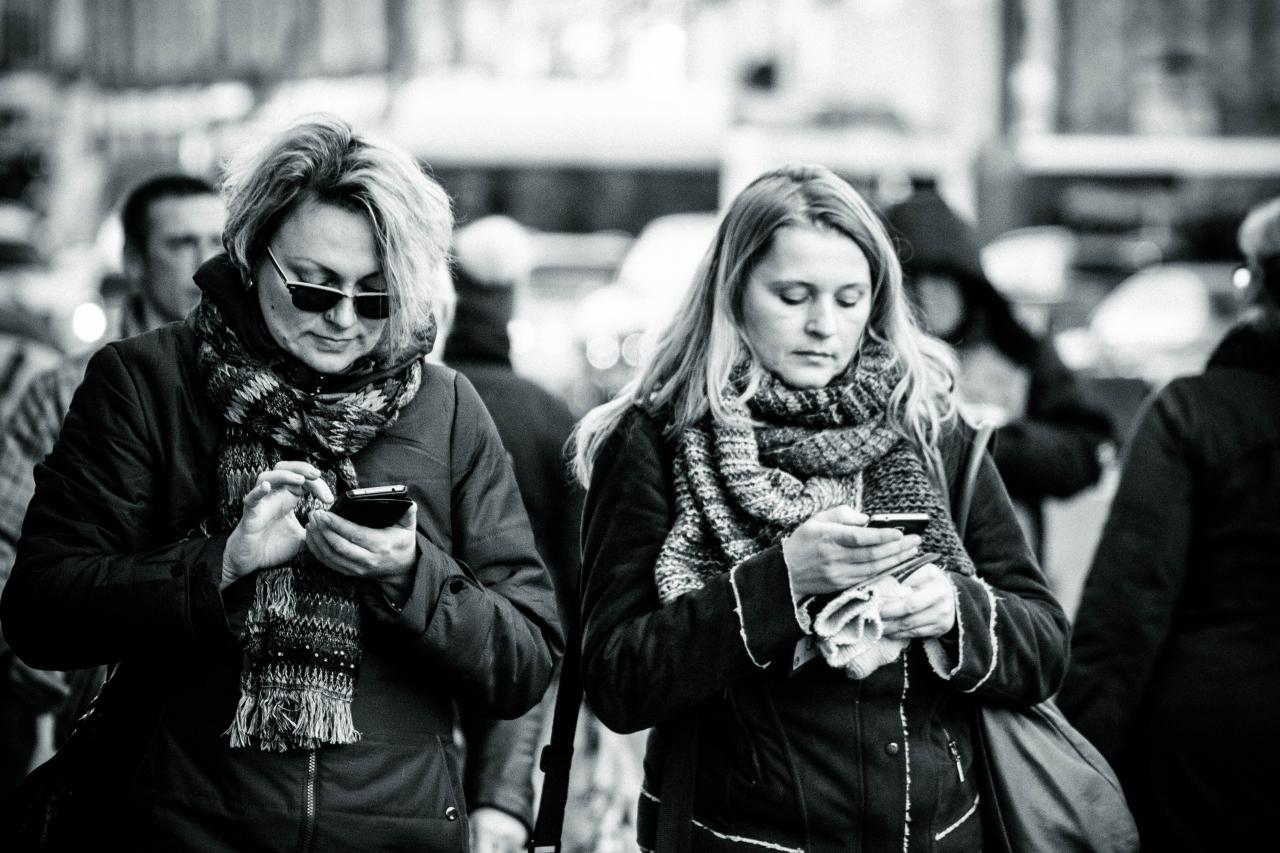 Ah, the phone. It is our best friend and our nemesis. We search our pockets for it, have it in view at all times, but yet swear that it does not control us.
If we spent as much time on our IRL relationships as our apps, our lives would be flourishing.
Unless we are still living under our parents' roof with limited screen time, most of us are our own masters when it comes to reducing our reliance on our phones. These little innocent boxes can move from being valuable sources of information to a frightening addiction.
If you would like to choose your screen time, rather than having it choose you, here are some helpful tips that may move you in that direction.
1) Choose not knowing:
"Alexa, what is the temperature outside?" "Google, which NFL team scored the first points in Super Bowl history?" We no longer have to say the words, "I don't know," like, ever. However, these little pieces of information that we gather throughout the day don't exactly stick in our memories. They blow away like the pappus on a dandelion. The next time it is just a tiny piece of trivia that will add no value to your life, let it be. This can help us practice the fine (and challenging) art of staying still.
2) Be uncomfortable. (This is a super fun list, isn't it?):
We wait in line and we feel frustrated, so we check our email. Our date hops to the bathroom so we scroll through our social media feed. We take all of the boring and challenging moments and we look down, because our phones have entertainment, and they certainly don't have feelings. Try to notice when you are using your phone as a crutch. I'm not saying you can never use it as entertainment, but it is a great human exercise to notice an empty pocket of time and to keep it as just that…empty.
3) Minimize temptation:
I was reading a book on toddlers the other day (enjoy that peek into the stage of life I am in) and it said something about toddler behavior that I thought was interesting. If they are kicking and screaming everyday because they can't get into your wine fridge, you can either say "No" all day, or you can put a lock on the fridge. With the latter choice, the option is no longer possible, so it becomes less of a fight. Our relationships with our Smartphones are akin to our inner toddlers. If our phones were taken away, most of us would get nasty. If you want to minimize your phone cravings and your subsequent tantrums, then try to make your greatest temptation less possible. Your favorite apps can be on your tablet, not on your phone. You can also put your phone on airplane mode as a reminder that real life is an option, which doesn't have to be overtaken by a tiny computer.
4) Choose screen time:
In order to curtail screen time, you need to give yourself permission to enjoy it. First thing in the morning you may want to breathe and put your feet on the ground rather than noticing what everyone else is up to. This might feel more doable if you have given yourself a block of time to drop into your tech world, say from 10-10:15am. Little blocks of time that are given to yourself for the express purpose of being on your phone can remind you that your phone doesn't have to be your everything.
5) Leave the house…without your phone:
It is incredibly liberating to walk out of the door without your phone, and also terrifying. What if there was an emergency? What if you see something amazing and can't take a picture of it? A daily walk around the block can be a place to start. It is a mindful way to put your phone in its place and be present.