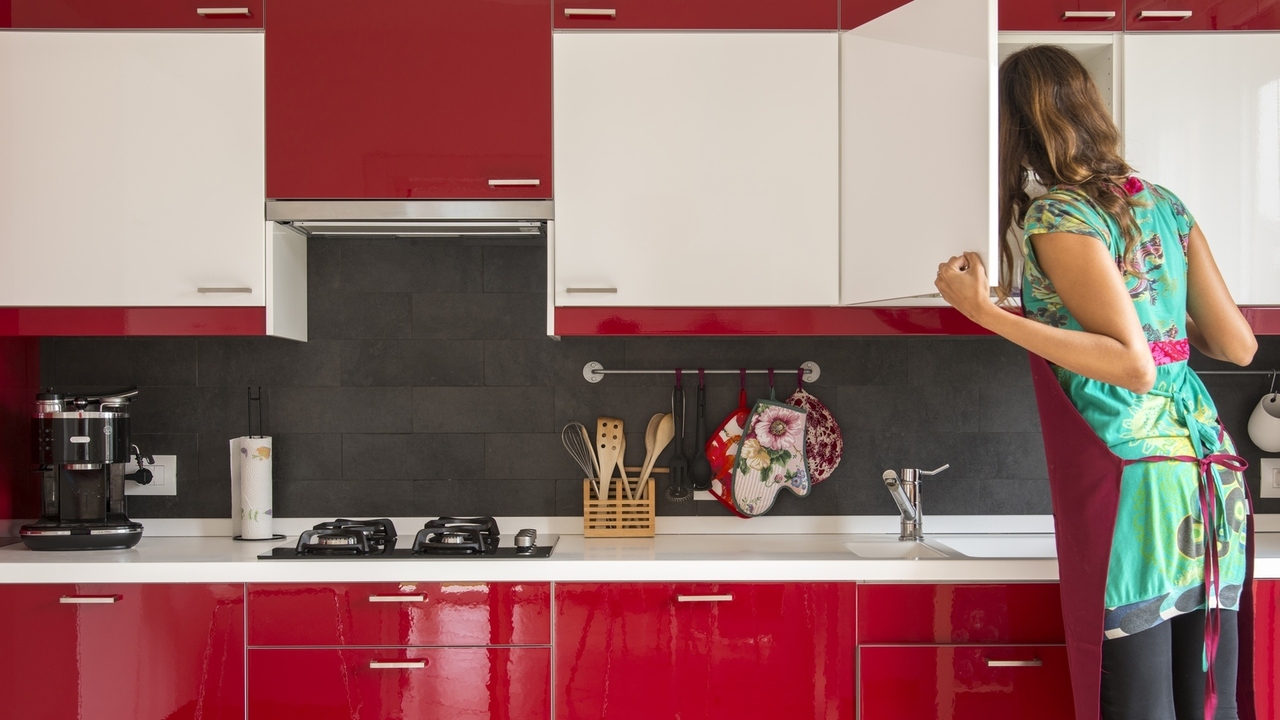 lulu/Fotolia
If you are one of the 75 percent of women who experience premenstrual syndrome symptoms(6) one week before your period, you might be really interested in learning about how you can use food to reduce your symptoms!
While these symptoms are variable and often resolve when menstruation begins they can interfere with your daily living. Some examples of PMS symptoms that women can have during the month include cramps, mood swings, tender breasts, food cravings, fatigue, irritability, headaches, acne, constipation, diarrhea and depression.
Foundational foods
A whole foods diet is the best way to eat a week before your period and, really, all month long. Examples of whole foods are fruits, vegetables, whole grains, beans, nuts, seeds, dairy, eggs, poultry and other meats. Whole foods are foods that are close to their natural state. They are nutrient-dense foods that are not highly processed.
Get rid of cravings
Cravings can feel uncontrollable when you're dealing with PMS unless you know the secret of loading up on fiber and proteins during your meals. The combination of protein and fiber helps to stabilize your blood sugar, which lowers and sometimes eliminates cravings.
Jaclyn London, M.S., R.D., a senior dietitian at The Mount Sinai Hospital in New York suggests, "snacking on a pear with a tablespoon of almond butter, or an apple with a slice of cheese" to reduce cravings. She says this is especially important when cravings hit their peak during the afternoon hours."(1)
Eat smaller meals
Eating smaller meals more frequently during the day helps stabilize blood sugar levels. It can also reduce nausea or feeling overfull.
No bloat
Fiber can reduce bloating because plant-based foods allow the colon to be mildly distended. This can prevent muscle spasms in the colon. Examples of high-fiber food are artichokes, Brussels sprouts and broccoli.
Reducing sugary foods
Reducing sugary foods and drinks will reduce bloating. The number one substance that I recommend people avoid is refined sugar. Refined sugar can be hidden in so many prepared foods like pastries, cookies, cakes, crackers, soups, cereals, salad dressing and other sauces.
You need to read labels to identify hidden sources of sugar like high fructose corn syrup, maltose, dextrose and glucose. If these are the main ingredients then avoid them.
Reducing salt
Reducing excess sodium reduces bloating during and after meals. Hidden sources of salt intake include soups, canned foods, processed sauces, condiments of all kinds, and smoked meats.
Reducing inflammation
Increases in inflammation can worsen the feeling of pain and cramping during the first days of menstruation. Early studies show that omega-3 fatty acids may reduce inflammation associated with menstrual cramps. Omega-3 foods include ground flaxseed or the oil itself, and coldwater fish such as salmon.
No puffiness
Breast swelling, breast tenderness and bloating can be reduced by eating cruciferous vegetables. Cruciferous vegetables are diuretic, which means they flush fluids out of the body, thus decreasing swelling.
Examples of these vegetables are kale, broccoli, cauliflower, bok choy, Brussels sprouts, collard greens, arugula and cabbage. They also contain calcium that might alleviate cramping.
Vegetables that are high in magnesium also reduce puffiness and relax blood vessels, reducing headache. Artichokes, pumpkin seeds, almonds, cashews, black beans and tofu are high in magnesium.
The more you pay attention to what you eat, the more you can see which foods are affecting you.
Try an experiment. Eat foods intentionally to improve your PMS symptoms for three months and see what happens. You might reduce or eliminate your PMS symptoms, and you might even improve other health issues as well.
Dr. Dae
www.healthydaes.com
www.youronesweetlife.com
Live Vibrantly,
Dr. Dae
Dr. Daemon Jones
Dr. Dae's website: www.HealthyDaes.com
Dr. Dae's Bio:
Dr. Daemon Jones is your diabetes reversal, hormones, metabolism and weight loss expert. Dr. Dae is a naturopathic doctor who treats patients all over the country using Skype and phone appointments. Visit her or schedule a free consultation at her website www.HealthyDaes.com
Reviewed June 14, 2016
by Michele Blacksberg RN
Edited by Jody Smith