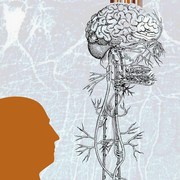 PS Productions/Photospin
As of Oct. 14, 2012, more than 200 cases of fungal meningitis with 15 deaths have been reported in 14 states according to NBC.com.
These cases of fungal meningitis are believed to have been caused by three lots of preservative-free steroid methylprednisolone acetate from the specialty pharmacy New England Compounding Center in Framingham, Mass.
Injections of the offending steroid may have been given to 14,000 people.
The FDA found contaminants at the New England Compounding Center. The Center shut down voluntarily on Oct. 1, 2012 and has recalled three lots of the steroid.
Ameridose, a sister company to NECC was also under investigation. Yahoo.com said that Ameridose shut down for 12 days for inspections. At this time no contamination has been found.
The CDC and FDA advised that all products from the NECC should be avoided, as reported on Oct. 4, 2012 by CBSNews.com.
Clinics in 23 states were instructed to notify any patients who may have been administered this product. Dr. Benjamin Park, medical epidemiologist for the CDC, said that anyone concerned about whether they may have received this steroid can contact their physicians.
Park has identified 23 states which are potentially affected by the contaminated steroid.
These are California, Connecticut, Florida, Georgia, Idaho, Illinois, Indiana, Maryland, Michigan, Minnesota, North Carolina, New Hampshire, New Jersey, Nevada, New York, Ohio, Pennsylvania, Rhode Island, South Carolina, Tennessee, Virginia, Texas and West Virginia.
Director of the FDA office of compliance, Ilisa Bernstein, cautioned that this list of affected areas may not be all-inclusive. Other areas may also be in danger from the products.
This is not the first time the New England Compounding Center has been investigated for infractions with complaints filed in 2002, 2003 and March of 2012.
President of the National Foundation for Infectious Diseases and chairman of preventive medicine at Vanderbilit University Medical Center in Nashville, Tenn. Dr. William Schaffner explained something about the infection.
Meningitis targets the membranes lining the brain and spinal cord and can result in permanent damage to the nervous system or even death if it is not treated.
Aspergillus meningitis is a form of fungal meningitis that is quite rare and extremely serious.
It is important to note that fungal meningitis is not contagious. Often it is the result of fungus in leaf mold. It's believed that only those who were injected with the steroid are at risk.
Many victims may have been infected by spinal epidural injections given for lower back pain. In general most victims had been in good health before they became infected.
FDA said symptoms to watch for are an altered mental state, fever, headache, nausea and vomiting, sensitivity to light, stiff neck.
Someone with fungal meningitis may also suffer from slurred speech, trouble walking and difficulty with urination, which are similar to some syptoms of mild stroke.
To diagnose this condition, a lumbar puncture is performed, to extract cerebrospinal fluid from the spine.
The treatment involves two strong antifungal drugs according to the CDC. These drugs taken long-term may also cause side effects like damage to the kidneys.
This medication is usually administered by intravenous in hospital. Park said that treatment can take many months. The sooner treatment can begin, the better.
According to the CDC 25 out of 26 patients with the infection were infected with black mold called Exserohilum.
While this mold has not been seen to cause meningitis previously, it has been known to cause infections to the eyes and sinuses. The other person of this group has Aspergillus which is a fungus can cause meningitis among other infections.
CNN.com reported that members of Congress expanded an investigation into the matter on Oct. 12, 2012.
Sources:
Meningitis outbreak may affect more than 23 states. CBSnews.com. Retrieved Oct. 14, 2012.
http://www.cbsnews.com/8301-204_162-57526249/meningitis-outbreak-may-aff...
Rare Fungal Meningitis Outbreak Grows; 5 Dead, 30 Sick. ABCnews.com. Retrieved Oct. 14, 2012.
http://abcnews.go.com/Health/Wellness/rare-fungal-meningitis-outbreak-gr...
Woman sues over meningitis outbreak. CNNnews.com. Retrieved Oct. 14, 2012.
http://www.cnn.com/2012/10/12/health/meningitis-outbreak/index.html
More than 200 diagnosed in fungal meningitis outbreak. NBCnews.com. Retrieved Oct. 14, 2012.
http://vitals.nbcnews.com/_news/2012/10/14/14429270-more-than-200-diagno...
Meningitis-linked firm sold drugs without prescription: emails. Yahoo.com. Retrieved Oct. 14, 2012.
http://news.yahoo.com/meningitis-linked-firm-sold-drugs-without-prescrip...
Visit Jody's website and blog at http://www.ncubator.ca and http://ncubator.ca/blogger
Reviewed October 15, 2012
by Michele Blacksberg RN
Tags: