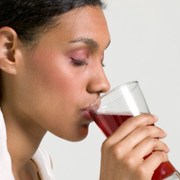 Photo: Getty Images
A kidney infection is also known as pyelonephritis (pronounced pie-a۰lone-nifritis). Women are more prone to kidney infections than men.
A kidney infection can be a chronic or acute infection. Also, some medical professionals classify a kidney infection as a specific UTI (urinary tract infection).
An infection can occur in one or both of your kidneys. In general, a kidney infection can be caused by bacteria. Furthermore, this infection may be the result of an untreated bladder infection.
Most importantly, it is crucial to have your kidney infection treated promptly. You could risk serious complications if your kidney infection is not treated.
According to the American Urological Association Foundation (AUAF), ʺUTIs are responsible for approximately eight million visits to doctors' offices each year in the United States. Approximately 40 percent of women and 12 percent of men will experience at least one UTI during their lifetime. Approximately 20 percent of all UTIs occur in men. ʺ
Some signs and symptoms of a kidney infection include:
• Back pain under the lower ribs
• A high fever
• Chills
• An overall sick feeling
The New York Times recommends the following steps to prevent kidney infections and UTIs:
• Drink cranberry juice. Doing so prevents certain types of bacteria from attaching to the wall of the bladder and may lessen your chance of infection.
• Urinate immediately after sexual intercourse. This may help eliminate any bacteria that may have been introduced during sexual activity.
• Keep the genital area clean. Wiping from front to back may help reduce the chance of introducing bacteria from the rectal area to the urethra.
• Drink more fluids (64 to 128 ounces per day). This encourages frequent urination and flushes bacteria from the bladder.
The National Institute of Diabetes and Digestive and Kidney Diseases (NIDDK), National Institutes of Health (NIH) website revealed a kidney infection is diagnosed ʺwith a urine test to identify bacteria and formations of white blood cells, called casts, shaped like tubes in the kidneys. If an infection cannot be easily cured, x rays might be done to look for abnormalities in the kidneys, ureters, and bladder.ʺ
If you feel you may have a kidney infection contact your nurse practitioner, family doctor, gynecologist or urologist immediately.
Your health care provider will treat your kidney infection with antibiotics. It is crucial to take the recommended 10-14 day antibiotic medication to rid your body of the bacteria. Also, your health care provider may request a follow-up urine test to make sure the infection has dissipated.
On January 12, 2012, Empowher.com will dedicate a full feature story on kidney infection symptoms.
References:
Bladder Basics. The American Urological Association Foundation . Retrieved January 11, 2012, from www.urologyhealth.org/content/moreinfo/bladderbasics.pdf
Kidney Infection. CNN. Retrieved January 11, 2012, from www.cnn.com/HEALTH/library/kidney-infection/DS00593.html
Pyelonephritis (Kidney Infection) in Adults - National Kidney and Urologic Diseases Information Clearinghouse. Home Page - National Kidney and Urologic Diseases Information Clearinghouse. Retrieved January 11, 2012, from http://kidney.niddk.nih.gov/kudiseases/pubs/pyelonephritis
Pyelonephritis - Symptoms, Diagnosis, Treatment of Pyelonephritis - NY Times Health Information. Health News - The New York Times. Retrieved January 11, 2012, from http://health.nytimes.com/health/guides/disease/kidney-infection-pyelonephritis/overview.html
Reviewed January 11, 2012
by Michele Blacksberg RN
Edited by Jody Smith