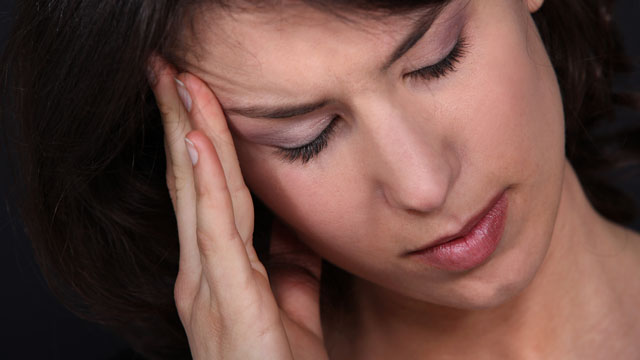 Auremar/PhotoSpin
Have you been dealing with exhaustion, weight gain, digestive symptoms, bloating, cramps, skin problems, aches, pains or autoimmune problems for years without any explanation or diagnosis?
You could be suffering from leaky gut syndrome or intestinal permeability.
From a conventional medical perspective there is no such diagnosis as leaky gut syndrome. However, there is recognition that leaky gut syndrome is a medical problem that needs to be addressed.
Linda A. Lee, MD, a gastroenterologist and director of the Johns Hopkins Integrative Medicine & Digestive Center admits, "we don't know a lot but we know that it exists."
The digestive tract is made up of a series of tight junctions between cells that act as a barrier separating the digestive system and the bloodstream.
The purpose of the tight junctions is to allow the digestive system to break down food particles into their basic components before they are released into the bloodstream to be used as fuel or building blocks for cells.
The basic components are individual molecules of glucose, amino acids and fatty acids.
When someone has leaky gut syndrome or intestinal permeability, the tight junctions become damaged and larger particles of food get released into the bloodstream triggering an immune response.
The immune system only recognizes the basic components glucose, amino acids and fatty acids so when it senses the larger particles it attacks them like a foreign substance trying to do harm to our cells.
There is no one test that is considered a universal test which makes leaky gut syndrome hard to diagnose, especially for conventional medical doctors.
In the last 60 years there have been over 11,000 research studies about intestinal permeability so more and more data is becoming available for diagnosis and treatment.
For naturopathic doctors who use a combination of conventional and complementary medicine, the symptoms and patterns are taught in medical school. For them, identifying and treating the condition is more common.
The foundation of any treatment for leaky gut syndrome is changing diet and lifestyle.
Since we are dealing with the digestive system, it just makes sense that we have to make healthy dietary changes to help repair the intestinal lining and recreate the tight junctions in the digestive system.
Lifestyle issues, especially managing stress, is another important piece of the treatment plan. The digestive system is sometimes called the second brain because there are so many nervous system connections associated with the gut that include not only digestion but emotional responses as well.
Resolving the symptoms of leaky gut syndrome are possible and can be life-changing. The key is having a knowledgeable doctor helping you create a treatment plan that includes the right lifestyle and diet changes.
The last, and maybe most important, component is patience. It takes time for the digestive system to get back on tract! (Couldn't help the pun.)
Live Vibrantly,
Dr. Dae
Dr. Dae's website: www.healthydaes.com
Dr. Dae's book: Daelicious! Recipes for Vibrant Living can be purchased @ www.healthydaes.com
Dr. Dae's Bio:
Dr. Daemon Jones is your diabetes reversal, hormones, metabolism and weight loss expert. Dr. Dae is a naturopathic doctor who treats patients all over the country using Skype and phone visits. Visit her or schedule a free consultation at her website www.HealthyDaes.com/
Sources:
"5 Clues That Leaky Gut May Be at the Root of Your Health Issues." Dr Doni. N.p., n.d. Web. 19 Aug. 2014.
http://doctordoni.com/2014/08/5-clues-that-leaky-gut-may-be-at-the-root-of-your-health-issues.html
Feature, Matt. "Defining Leaky Gut Syndrome: Common Symptoms and the Difficulty of Diagnosis." WebMD. WebMD, n.d. Web. 19 Aug. 2014.
http://www.webmd.com/digestive-disorders/features/leaky-gut-syndrome
"Think Twice: How the Gut's "Second Brain" Influences Mood and Well-Being." Scientific American Global RSS. N.p., n.d. Web. 18 Aug. 2014.
http://www.scientificamerican.com/article/gut-second-brain
Reviewed August 21, 2014
by Michele Blacksberg RN
Edited by Jody Smith