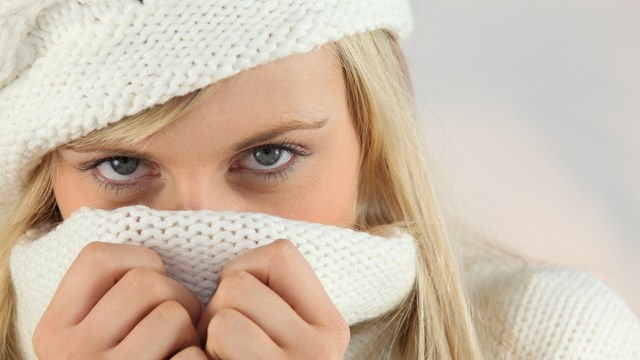 Auremar/PhotoSpin
Every year in the fall when the kids make their way back to school it seems cold and flu season comes on with a vengeance. While we inherently know what steps are important in order to avoid being sick, reminders can be helpful.
Here are five tips to avoiding the flu this season:
1) Wash your hands.
It seems like common sense. Consider everything that you touch in a day from the shopping cart at the grocery store, the pin pad on the ATM machine, the gas pump, the pen at the bank and the handle on the bathroom door. This is an important reminder.
You do not live in a bubble so contact with germs is inevitable. However, using hand sanitizer, sanitizer wipes and remembering to wash your hands regularly will cut down on exposure.
2) Wipe down your stuff.
Think about your cell phone, the bottom of your purse, your phone at work, the steering wheel of your car, iPod, iPad, the door handles in your house, and the pen in your car. If you have never cleaned off your stuff then you might be transferring germs repeatedly.
3) Clean up your diet.
Americans are heading right into popular high sugar holidays such as Halloween, Thanksgiving, Christmas, Hanukkah, and many people tend to let their food choices slip.
Dairy products and sugar can thicken phlegm, creating increased congestion in the sinuses and chronic drippy noses. If you start to feel under the weather, reach for healthy comfort food such as chicken vegetable soup, not cheese or sweets.
4) Sleep to improve your immune system.
Quality sleep helps increase growth hormone in order to repair the cells in your body and reduces the stress hormone cortisol. Sleep helps the body heal, which is important during the chaos of the holidays and to avoid getting sick. It is also critical should you actually become sick!
5) Be prepared.
You know it is the season for illness. Avoid those who are sick, protect your personal space, and consider a flu shot. Take your vitamins, eat healthy, stay hydrated, and sleep well. Try not to overplan this holiday season which just makes you feel more tired, stressed and overwhelmed.
If you do become sick, remember to take time and take care of yourself. While antibiotics may be necessary in certain instances, they are not a replacement for rest and self-care.
Sources:
VanCauter, E., Knutsen, K., Leproult, R., Spiegel, K. (2005). The Impact of Sleep Deprivation on Hormones and Metabolism. Retrieved on October 27, 2013 from
http://www.medscape.org/viewarticle/502825
Warren-Gash, C., Fragaszy, E., Hayward, A. Hand Hygiene to Reduce Community Transmission of Influenza and Acute Respiratory Tract Infection. Influenza Resp Viruses. 2013;7(5):738-749.
http://www.medscape.com/viewarticle/810845?src=rss
Reviewed October 28, 2013
by Michele Blacksberg RN
Edited by Jody Smith