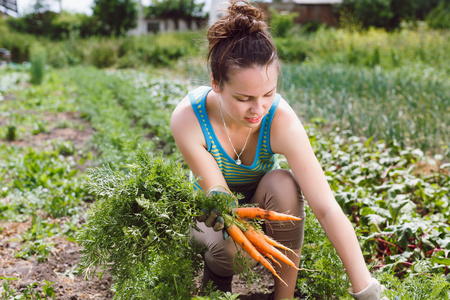 Carrots, Pumpkins and Sweet Potatoes
There's an old saying that eating carrots is good for your eyes. Fortunately, this old saying happens to be true. Pumpkins and sweet potatoes are also beneficial for your eyesight.
Vegetables that are deep orange contain beta-carotene which converts into vitamin A. This helps to prevent night blindness.
veles_studio/Fotolia