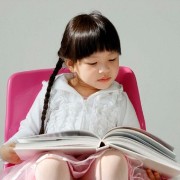 Photo: Getty Images
I was in the fourth grade when my father gave me a journal in which to write my daily events. He said that human minds are gold mines that do not run out of thoughts. He also gave me my first novel to read. He said books are a way of indulging yourself in endless imaginations and he advised me to read anything I could lay my hands on. He convinced me that books are the bridges that connect our world with other worlds. I never stopped reading after that.
I wonder how ancient people wrote many years ago? As far as I know they began by chiseling on stone. Than came the metal. After that the leaves. As time went by paper came into use. I agree with my father--books are the most powerful tools man ever invented on this earth. Books keep us informed about the world. They let us dream. They make us imagine. They give us thoughts. They instill creativity in our brains. What would the brains be without books?
Books are one of the most important sources of knowledge. There are so many types of books in this world, and each one of these millions of books teach us a different thing. Each relays a different message. Every book we read gives us different versions of human experiences. They are a great way to pass time while looking at different aspects of life. There are children's books, cook books, gardening books, adult fiction, non-fiction, teen books, sci-fi, sports, philosophy, psychology, scientific, adventure, and space books. A person can literally sit for 24 hours, seven days a week and read and in in their lifetime he or she still won't be able to dig into a fraction of these millions of books.
There is always something to learn from any book you read. Books show us the complexities of the human mind. They explore the deepest levels of thought processes in our brains. So many expressions, feelings, opinions, and ideas are put on paper to be passed onto others. Compassion, romance, sorrow, tragedy, laughter, joy, and happiness are only some of the emotions relayed through books we read.
The smell of new textbooks for school, magazines, newspapers, notebooks, and comics meant we were becoming smarter by the day. It was incredible just to smell and feel so proud to own a book. Each turn of a page fills our minds with excitement, increases curiosity. People read books on vacations, at lunch breaks, in doctors' offices, libraries, book stores, marketplaces, and on beaches. Books are a person's best friends.
With the availability of electronic eReaders interest in reading books increased by threefold in recent years. Available on cell phones, laptops, and net books, they offer access to millions of books. We can not only check out whichever books we want online from most book stores but also from local libraries. Internet usage by millions of people made international markets for books available to anyone in the world. eReaders let us choose variety of books from multiple sites and store them in the archives.
I just bought an eReader. The first few books that I selected to my reader shelf were classics such as "Pride and Prejudice", "Great Expectations", "Count of Monte Cristo", "Sense and Sensibility", etc. I am excited that I could finally read my choice of books at my own convenience. But I will still miss the print smell of a paper book when I turn the page. Books bring life closer to us. Relating every story we read to ourselves as humans is one thing a book is all about, because, OUR LIFE MATTERS.