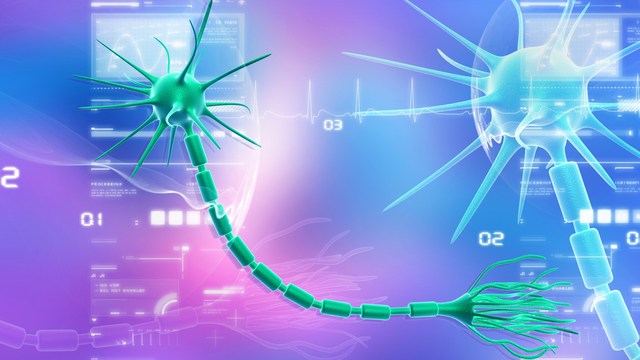 Divakaran Dileep/PhotoSpin
Nerve pain can be caused by inflammation or damage to the nerve either from chronic conditions like diabetes or damage from an infection, injury or surgery. More than 15 million Americans and Europeans suffer chronic pain from damaged nerves, according to the Society for Interventional Neurology.
A treatment called cryoneurolysis freezes the affected nerves and can deliver pain relief when other therapies have failed. Cryoneurolysis is also called cryoanalgesia or cryoneuroablation.
A recent clinical trial provided relief using cryoneurolysis for 20 patients that each had neuralgias in different parts of their bodies.
William Moore, M.D., a thoracic interventional radiologist at Stony Brook University School of Medicine, performed the study trial. He has performed over 200 cryoneurolysis procedures.
Cryoneurolysis is performed by inserting a small probe through a small incision in the skin to reach the nerve that is causing pain. CT or ultrasound guidance permits the interventional radiologist to accurately locate the nerve.
The probe is then cooled from minus 10 to minus 16 degrees Celsius and the doctor places ice crystals along the outer layer of the nerve. This causes a freezer burn to occur to the outer layer of the nerve, which interrupts the pain messages the nerve sends to the brain.
"Cryoneurolysis is an innovative treatment option with an effect that is equivalent to removing the insulation from a wire, decreasing the rate of conductivity of the nerve. Fewer pain signals means less pain, and the nerve remains intact,"Moore said to Sciencedaily.com.
He explained that the analgesic effect can last from weeks to months and can be repeated as needed without damaging the nerve. For some patients cryoneurolysis is a safe way to manage their pain long term, particularly if they are not getting adequate relief from oral medications or are having too many side effects.
Pain levels of the patients in the study were measured using a pain scale questionnaire immediately after treatment and during one-week, one-month and three-month follow-ups after the procedure.
Prior to treatment, patients ranked their pain as an 8 out of 10 which went down to a 2.4 one week after the treatment. Pain levels stayed at this level for two months then the pain rose to a 4 out of 10 by the six-month mark as the nerve re-grew.
Patients were also able to increase their ability to do basically daily activities due to the pain relief they achieved from the procedure.
Cryoneurolysis therapy for pain management has been around for over 20 years as outlined in a review written by Dr. Andrea M. Trescot in 2003. Trescot described how numerous neuralgias could be successfully treated with cryoneurolysis.
Some of these neuralgias are craniofacial pain secondary to trigeminal neuralgia, pudendal neuralgia, pseudosciatica, sacroiliac joint pain, iliohypogastric, genitofemoral and subgastric neuralgias. Other types of peripheral neuropathy are also included.
Moore's study trial intended to show the pain management results delivered in a single group of patients composed of a variety of documented neuralgias. He presented the results at the Society of Interventional Radiology's 38th Annual Scientific Meeting in New Orleans on April 14, 2013.
Moore has plans to continue enrolling more patients into his study who have not responded to other treatments.
Sources:
Freezing Nerves Knocks Pain Out Cold. Minimally invasive cryoneurolysis alleviates chronic pain. Society of Interventional Radiology. Retrieved Feb 26, 2014.
http://www.sirweb.org/news/newsPDF/Release_30_Neuralgia_final.pdf
Nerve Cryoablation May Put Neuralgia on Ice. Published: Apr 14, 2013. Medpagetoday.com. Retrieved Feb 26, 2014.
http://www.medpagetoday.com/MeetingCoverage/SIR/38441
Doctors freeze nerves to knock chronic pain out cold. Date: April 15, 2013. Sciencedaily.com. Retrieved Feb 26, 2014.
http://www.sciencedaily.com/releases/2013/04/130415172013.htm
Trescot AM. Cryoanalgesia in interventional pain management. Pain Physician. 2003 Jul;6(3):345-60.
http://www.ncbi.nlm.nih.gov/pubmed/16880882
Michele is an R.N. freelance writer with a special interest in woman's healthcare and quality of care issues. Other articles by Michele are at www.helium.com/users/487540/show_articles
Edited by Jody Smith
Tags: