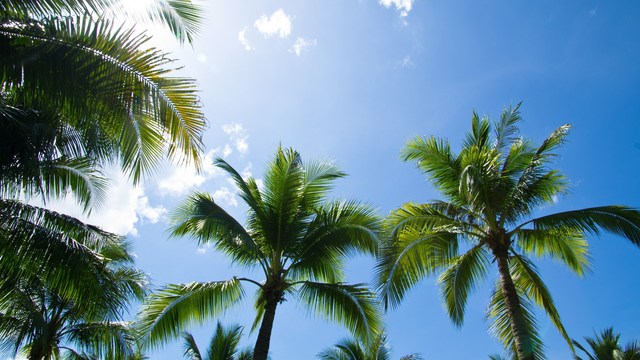 Vitaliy Pakhnyushchyy/PhotoSpin
There's a lot of excitement being generated around tocotrienols, members of the Vitamin E family that some research has shown to have tremendous health benefits.
Emerging studies suggest that tocotrienols may even affect how illnesses such as cardiovascular disease and stroke, diabetes and breast, prostate and skin cancers are treated in the future.
I talked to Dr. Joseph Keenan, M.D. about tocotrienols, the science behind their usage, and what you need to know about supplementing your diet with the essential nutrient.
Keenan, a joint professor in food science and nutrition at the University of Minnesota, is widely considered to be one of the leading national experts in the field of nutritional supplement research and cardiovascular disease.
For starters, he explained that not all forms of vitamin E are equal. It gets pretty complicated, but the vitamin E family is made up of four tocopherols (alpha, beta, gamma and delta) and four tocotrienols (alpha, beta, gamma and delta).
Despite being touted in the 1980s as having health benefits, alpha tocopherols which are found in most vitamin E supplements showed lackluster, if not questionable, results.
Tocotrienols are found naturally in certain kinds of oil: rice bran, wheat, barley, annatto, red palm oil, coconut and cocoa butter.
While they are natural agents, they are generally absorbed in such low concentrations that they don't have any appreciable benefits when consumed directly from a food source.
Red palm oil from Malaysia is the primary source generating the most excitement because it has the highest concentration of tocotrienol-rich fats which are so beneficial for the management of risk, prevention and recovery.
Keenan said that tropical oils like coconut and red palm oil got a bum rap in the late 1980s because they were thought to contribute to artery-clogging cholesterol. It turns out that quite the opposite is true.
Recent breast cancer research has shown that although tocopherols failed to offer any protection, tocotrienols used alone and in combination demonstrated convincing potential anticancer properties.
Several studies over the last decade confirm that tocotrienols increased breast cancer patients' immunity, and slowed or stopped the formation of new blood vessels that tumors need to grow and spread. They inhibited cancer cell growth, and helped old cells to die off.
Another study found that tocotrienols work synergistically with tamoxifen, a commonly used breast cancer drug, in killing ER+ and ER- cancer cells.
Keenan said that while supplementation or treatment with palm tocotrienols has shown encouraging results, these studies mainly involved cultured cells in petri dishes and animal models studies.
While one must exert caution until more research is available, Kenan said that given the evidence to date, he would not hesitate to recommend tocotrienols to patients, family and friends.
In at least one study, breast cancer patients were given 200 milligrams of red palm oil twice a day, about the size of a teacup. That's a lot of oil to drink, but Keenan said that for the average person, two tablespoons a day used as a salad dressing or for cooking can offer healthful benefits.
"Right now tocotrienols appear to aid prevent or treat so many health conditions with virtually no side effects," Keenan said.
Lynette Summerill is an award-winning writer and watersports junkie living in San Jose. In addition to writing about cancer for EmpowHER, her work has been seen in publications internationally.
Sources:
Interview. Dr. Joseph Keenan. 28 July 28, 2014.
Efficacy of topically applied tocopherols and tocotrienols in protection of murine skin from oxidative damage induced by UV-irradiation. Weber C, Podda M, Rallis M. Thiele JJ, Traber MG, Packer L. Free Radic Biol Med. 1997;22(5):761-9.accessed 28 July 2014.
http://www.ncbi.nlm.nih.gov/pubmed/9119243
Effectiveness of tocotrienol-rich fraction combined with tamoxifen in the management of women with early breast cancer: a pilot clinical trial. Nesaretnam K, Selvaduray KR, Abdul Razak G, Veerasenan SD, Gomez PA. Breast Cancer Res. 2010; 12(5):R81.
http://www.ncbi.nlm.nih.gov/pubmed/20929592
Guthrie N, Gapor A, Chambers AF, Carroll KK (March 1997). "Inhibition of proliferation of estrogen receptor-negative MDA-MB-435 and positive MCF-7 human cancer cells by palm oil tocotrienols and tamoxifen , along and in combination". The Journal of Nutrition 127 (3): 544S–548S)
http://jn.nutrition.org/content/127/3/544S.long
Reviewed July 30, 2014
by Michele Blacksberg RN
Edited by Jody Smith