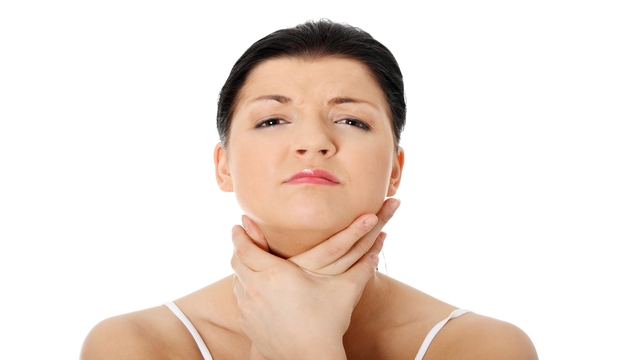 B-D-S/PhotoSpin
Achalasia is a serious condition that affects the esophagus. The muscle of the esophagus is unable to relax, making it difficult for the affected individual to swallow because the sphincter muscle will not open to allow food to flow into the stomach.
Achalasia is a rare condition, but it's important to recognize the symptoms as soon as possible. Failure to seek treatment can lead to a number of complications, including inflammation of the esophagus, cancer, choking, and more.
So what are the main symptoms?
Dysphagia. Dysphagia is the scientific term used when a person has difficulty swallowing. The symptom is consistent and happens every single time the person attempts to eat.
Heaviness or mild pain in the chest. Some patients report feeling heaviness in the chest because the food does not pass through to the stomach properly. Sometimes this heaviness causes severe pain, causing the individual to believe he is having a heart attack.
Regurgitation. When food becomes trapped a person suffering from achalasia may regurgitate it. This regurgitation happens more often at night, when the food passes back up into the throat and causes the individual to cough or choke.
Aspiration pneumonia. When food or liquid regurgitates there is a chance it will be aspirated (breathed) into the lungs instead of swallowed into the stomach. If this happens the patient may develop a form of pneumonia.
It's incredibly important for you to seek immediate medical attention if you begin to have regular problems swallowing your food. The earlier you seek treatment the better your chances of reducing or eliminating the side effects of this dangerous condition.
Deborah Dera is a full-time freelance writer, massage therapist, martial artist, and student of life. She spends most of her time studying the human body, musculature, nutrition, and both traditional and alternative therapies. She enjoys exploring the fashion world as well – including anything related to UGG slippers, contemporary styles, and beauty!
Tags: