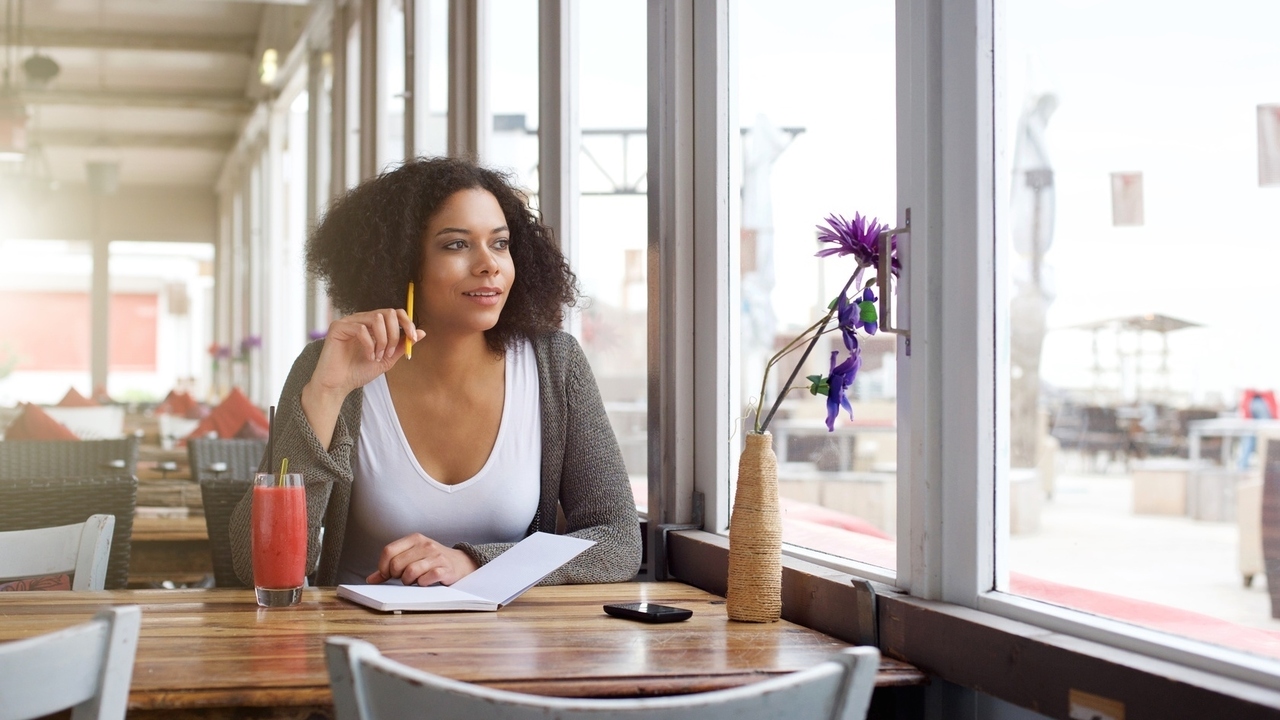 mimagephotos/Fotolia
In the last few months I have thought a lot about happiness. More specifically, I have been thinking about how to get it and how to keep it as part of my daily life.
It has become such an important topic for me because happiness has been eluding me of late. Relationship changes, financial changes and practice changes have all descended on me at the same time and I have let them get the better of me.
I realize that these changes made me feel insecure and worried about my future. The more I concentrated on the uncertainty, the more upset I became.
I have been seeking a way to get out of my funk and embrace happiness again.
One of the most important concepts my mentors and spiritual teachers have been sharing with me is that happiness is a choice. When we are in a space where we don't feel happy, we have to choose to be happy.
At first I couldn't even wrap my head around the idea of choosing to be happy, I thought either I feel happy or I don't. I didn't think I had a choice.
Being happy is a choice! It is a practice and it is a skill that we can work on and improve every day. It starts with asking small questions about what you can do to be happy in the moment. As you have more happy moments in the day, you will start to be happy more of the time.
"What makes me happy?"can be a daunting question but when you break it down into smaller bites it is easier to get to happy.
If you are not happy, here are some questions to ask yourself.
1) What small acts during the day bring a smile to my face?
Start with something concrete, like seeing flowers on your table or in your yard. Go out and look at them for a minute and just smile.
2) How can I get moving?
Movement or exercise is one of the treatments that can elevate mood. It has been shown to help alleviate depression. So get moving in any way that feels good to you. Even five minutes can make a difference.
3) Can I spend some time in nature?
Figure out how to go for a walk where you can look at the trees, or the snow. Take some time to appreciate the fresh air or the stars. Combining that with a walk will give you a double dose of happiness or at least some relaxation.
4) What makes me laugh?
Laughter is not only medicine for happiness, it is contagious medicine. Who is your favorite comedian? Watch them on TV or search for them on YouTube.
5) What am I grateful for?
Spend a few minutes and write down what you are grateful for every week. It will increase your sense of appreciation for life. If you are really serious, write in a gratitude journal every day.
6) When is the last time I talked to someone I care for?
Taking a break from work to talk with someone you care for helps you stay connected with others.
7) What are my motivations?
Are you driven by passion or fear? Fearful thoughts tend to create more fearful thoughts. Cultivate thoughts that encourage happiness and creativity.
8) What music makes me get up and dance?
Create a playlist of sounds that inspire you to get on your feet. The movement will make you happy, so can the words or the beat.
9) What act of kindness can I share today?
When you do an act of kindness it releases chemicals in your brain that make you happy. When you witness an act of kindness the same thing happens. When you tell a story about kindness the same thing happens! So find ways to share acts of kindness. It will make you happier.
10) How can I create quiet time or downtime in my day?
Spending a few minutes of unplugging from everyone to connect to your quiet space can be very rejuvenating. So take time to be quiet, and just feel your calm. That could be accomplished by taking a bath or just a few deep breaths. Meditation is one of my favorite ways to enjoy quiet time.
If you are not happy, then you must ask yourself questions about what makes you happy. Pick two or three that you can start implementing today. Taking action will shift your energy and your emotions so you can be happy in a sustainable way.
Live Vibrantly,
Dr. Dae
Dr. Daemon Jones
Dr. Dae's website: www.HealthyDaes.com
Dr. Dae's Bio:
Dr. Daemon Jones is your diabetes reversal, hormones, metabolism and weight loss expert. Dr. Dae is a naturopathic doctor who treats patients all over the country using Skype and phone appointments. Visit her or schedule a free consultation at her website www.HealthyDaes.com
Reviewed March 17, 2016
by Michele Blacksberg RN
Edited by Jody Smith