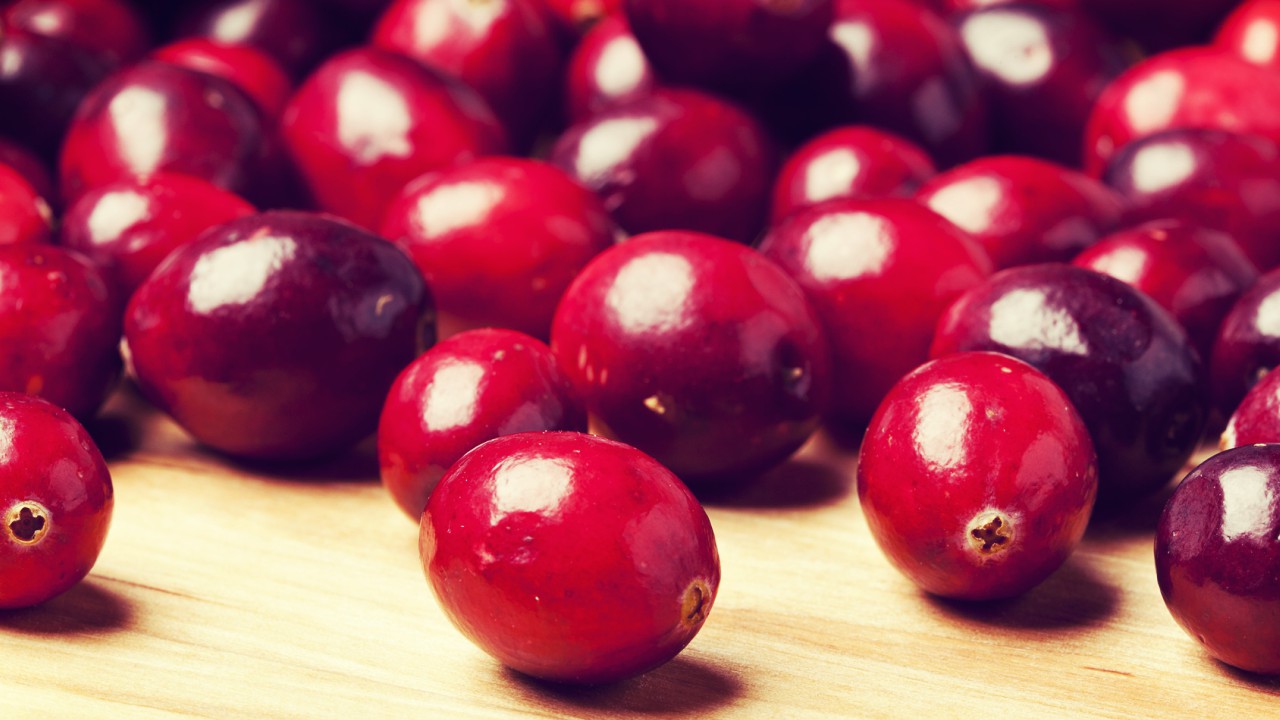 Brent Hofacker/fotolia, Edited by Erin Kennedy
I drink Coca-Cola if my stomach feels funny, sleep with peeled garlic in my ears when I have earaches and drink cranberry juice when I have a frequent urge to "go." Doesn't everyone?
Cranberries, blueberries and Concord grapes are the only berries native to the United States. Native Americans were the first to use cranberries medicinally for a variety of complaints including blood disorders, stomach ailments and fever.(5)
Cranberries were widely adopted as a remedy for urinary tract infections in 1914 when Mr. N.R. Blatherwick published an article titled "The specific role of foods in relation to the composition of the urine." Cranberry juice was feted for its ability to acidify urine.(5)
In the decades since, trial after clinical trial has been conducted on the cranberry and its effects on urinary problems, with inconclusive results.
So here's another one:
A recent study by the Yale School of Medicine found that cranberry juice may not be a panacea for UTIs after all. One hundred eighty-five women in a nursing home participated in the study.(1)
UTI is the most common infection in people of all ages.(2)
In nursing homes, bacteriuria (the presence of bacteria in urine) is prevalent in 25 percent to 50 percent of women. And where there's bacteriuria, there's a 90-percent chance of pyuria (the presence of white blood cells).(1)(2)
Half the women in the study were given two oral cranberry capsules a day, equivalent to 20 ounces of cranberry juice, and the other half received a placebo.
Researchers found no significant difference in the presence of bacteriuria with pyuria in those who took the cranberry capsules versus those who took a placebo. Neither was there a difference in UTI symptoms or deaths.
Continued promotion, and acceptance, of cranberry juice as an antidote to UTIs "seems inconsistent with the reality of repeated negative studies or positive studies compromised by methodological shortcomings," wrote Lindsay E. Nicolle, M.D., F.R.C.P.C., in an editorial.(3)
Nicolle called our cranberry juice fix "beyond available scientific evidence and rational reasoning."
Beyond scientific evidence and rational reasoning, maybe. That doesn't mean I'll stop drinking it when I feel the burn of bacteriuria with pyuria. It's my ritual. My urethra wouldn't know what to do without it. I just might also want to get a prescription for antibiotics.
And it turns out Coca-Cola may actually help some types of stomach problems.(6) And honey is better for that nighttime cough than cough syrup(7) — verifiably so.
What home remedies do you swear by?
Reviewed November 3, 2016
by Michele Blacksberg RN
Edited by Jody Smith
Article Sources
1) Juthani-Mehta, Manisha et al. Effect of Cranberry Capsules on Bacteriuria Plus Pyuria Among Older Women in Nursing Homes. JAMA, 2016; doi:10.1001/jama.2016.16141.
http://jamanetwork.com/journals/jama/fullarticle/2576822
2) Acute Uncomplicated Urinary Tract Infections. Cleveland Clinic. Retrieved November 3, 2016.
.http://www.clevelandclinicmeded.com/medicalpubs/diseasemanagement/infectious-disease/urinary-tract-infection
3) Study finds lack of benefit of cranberry in reducing urinary tract infections among older women. ScienceDaily.com. Retrieved November 3, 2016.
https://www.sciencedaily.com/releases/2016/10/161027122301.htm
4) Pyuria. MDGuidelines. Retrieved November 3, 2016.
http://www.mdguidelines.com/pyuria
5) Cranberry Juice and Urinary Tract Infection. OxfordJournals.org. Retrieved November 3, 2016.
http://cid.oxfordjournals.org/content/38/10/1413.full
6) Coca-Cola "Highly Effective" in Treating Painful Stomach Blockages. Medical daily.com. Retrieved November 3, 2016.
http://www.medicaldaily.com/coca-cola-highly-effective-treating-painful-stomach-blockages-244181
7) Effect of honey, dextromethorphan, and no treatment on nocturnal cough and sleep quality for coughing children and their parents. NIH.gov. Retrieved November 3, 2016.
https://www.ncbi.nlm.nih.gov/pubmed/18056558