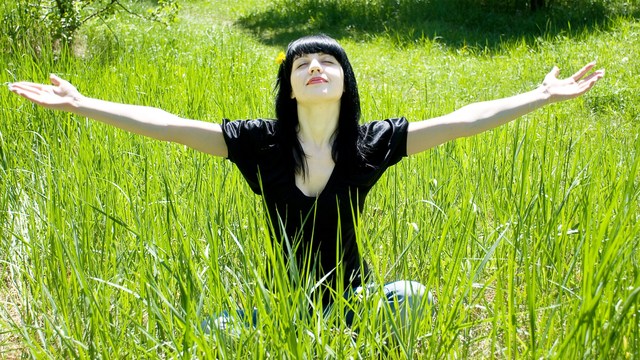 Evgeniya Uvarova/PhotoSpin
Chronic hives, also called chronic urticaria, is a difficult condition where a person has recurrent episodes of hives, or a single episode that lasts longer than six weeks.
Frequently, the cause of the hives is never clearly determined, but it is felt that some cases may be due to an immune disorder such as lupus or some other health problem such as thyroid disease.
A small study performed at the University of Nebraska Medical Center led by Jill Poole MD, tested 42 randomized patients who had chronic urticaria. The subjects were mostly white women who were on a standard treatment of three allergy medications: cetirizine, ranitidine and montelukast for 12 weeks.
The women were divided into two groups. One group took 600 IU/day of vitamin D and the other group took 4000 IU/day. Vitamin D was taken in addition to their other medication therapy.
In the first week, both groups reported a 33 percent decrease in their skin symptoms.
However, only the high dose of vitamin D group reported a 40 percent further reduction of their symptoms by the end of the study. The lower-dosed vitamin D group did not have any further decrease of symptoms.
The study abstract said that those in the high vitamin D group also had improved sleep and less itching.
Medpage today reported that the researchers attribute the results to the likelihood that vitamin D affects the regulation of the immune system.
The researchers wrote that using high dose vitamin D as an add-on therapy should be considered, as it is a safe option for patients with chronic urticaria and may help control their body's immune response.
Another study in 2011 by Dr. David Goetz also showed a benefit to urticaria patients who had their vitamin D levels orally supplemented.
Goetz wrote in his abstract, "Vitamin D insufficiency is epidemic. Rarely are cutaneous consequences attributed to low vitamin D."
His study was a retrospective case series, which means it reviewed the charts of patients who had similar symptoms and treatments but were not pre-selected and treated with vitamin D based on those symptoms.
Ninety percent (57 of the 63) patients who had symptoms of itchy rashes with swelling (urticaria/angioedema) and low vitamin D levels were treated for 8-12 weeks with 50,000 IU of vitamin D weekly. Daily supplementation was continued afterwards. Patients also received treatments for their other medical problems.
"With vitamin D treatment 70% (40/57) had complete resolution of symptoms."
Goetz encourages practitioners to evaluate vitamin D status of patients who present with skin symptoms from unknown causes.
According to an allergy review article written in 2012, "there is increasing evidence that show vitamin D plays a significant role in the immune system, specifically in allergic diseases."
However, there are no large-scale prospective studies to test this and some previous studies have had conflicting data.
Further studies will be needed to determine if vitamin D can positively affect chronic hives and to better understand the specific action vitamin D has in our immune system.
Sources:
Chronic hives (urticaria). Mayoclinic.com. Web Feb. 16, 2014.
http://www.mayoclinic.org/diseases-conditions/chronic-hives/basics/defin...
Vitamin D Blog: Help for Hives? Published: Feb 13, 2014. Medpagetoday.com. Web. Feb 16, 2014.
http://www.medpagetoday.com/Endocrinology/GeneralEndocrinology/44289?xid...
Rorie A. et al., Beneficial role for supplemental vitamin D3 treatment in chronic urticaria: a randomized study. Ann Allergy Asthma Immunol. 2014 Feb 5. pii: S1081-1206(14)00012-X. doi: 10.1016/j.anai.2014.01.010. [Epub ahead of print]
http://www.ncbi.nlm.nih.gov/pubmed/24507460
Goetz DW. Idiopathic itch, rash, and urticaria/angioedema merit serum vitamin D evaluation: a descriptive case series. W V Med J. 2011 Jan-Feb;107(1):14-20. Abstract:
http://www.ncbi.nlm.nih.gov/pubmed/21322467
Benson, A. A., Toh, J. A., Vernon, N. and Jariwala, S. P., The role of vitamin D in the immunopathogenesis of allergic skin diseases. Allergy. Volume 67, Issue 3, pages 296–301, March 2012.
http://onlinelibrary.wiley.com/doi/10.1111/j.1398-9995.2011.02755.x/full
Michele is an R.N. freelance writer with a special interest in woman's healthcare and quality of care issues. Other articles by Michele are at http://www.helium.com/users/487540/show_articles
Edited by Jody Smith