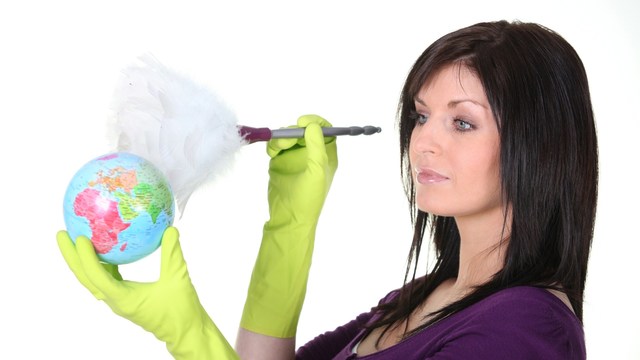 Auremar/PhotoSpin
Skin irritation and inflammation of the hand is called hand eczema or hand dermatitis. The National Eczema Association has reported that up to 10 percent of the population are affected. Medscape has stated that twice as many women as men get hand dermatitis.
There are several reasons why these outbreaks occur so it is important that doctors investigate the actual cause of the problem to provide you with the best treatment.
Signs and Symptoms:
- Dry chapped hands
- Itchy red patches and scales that can become thickened
- Itchy blisters that may open and cracked skin
- Infected looking lesions filled with pus
- Inflammation that spreads to other parts of the body
- Nails can become affected if dermatitis is long standing
According to Dr. Sunil Sharon Dhawan, contact dermatitis is a very common cause of hand dermatitis, though other factors may be involved. Contact dermatitis occurs when the skin has been exposed to a particular chemical you are sensitive to.
This can come from surfaces or solvents at work, a soap or detergent, and can even occur from excessive water exposure, which removes the natural oils from the skin.
Workplace exposure can be a primary cause, states Eczema.net due to the large amount of chemicals used at work. Professions such as hairdressers, cleaners and anyone using mechanical devices, are often exposed to potential irritants.
Even though some people may wear gloves during their job, it is possible that the gloves themselves hold chemicals against the skin if the employee is repeatedly putting on and taking off the same pair of gloves. If the workplace is overly hot or humid, then perspiration and heat can stir up an outbreak.
Having allergic contact dermatitis can also make you more susceptible to hand dermatitis. Allergic contact dermatitis occurs from exposure to substances that stimulate an allergic reaction.
The list of possible triggers is numerous but can be due to exposure to metals like nickel, as well as hair dyes, skin care products, foods, rubber, epoxy resins or glues used in woodworking.
Plants such as poison ivy may be the culprits. A reaction may not even occur until triggered by exposure to UV light or perspiration.
Dr. Sunil Sharon Dhawan also explained that a hand rash might even be due to a fungus. When it appears on the hand, then it is likely that the source is coming from somewhere else in the body.
Discovering that area and treating it will be the only way to rid the rash from your hands. Psoriasis can also be a cause of hand dermatitis.
Finally, there is a type of hand eczema called dyshidrotic eczema or pompholyx, where the cause is unknown. The outbreaks appear like itchy small blisters on the palms of the hands and may come and go for years. This type of hand eczema is "notoriously difficult to treat effectively," said Eczema.net.
It may take some special sleuthing on the part of you and your doctor to come up with the cause and best treatment for your hand dermatitis. So make sure you pay close attention to any activities or chemicals you have been in contact with, and share that information with your doctor during your appointment.
Sources:
WHAT IS HAND ECZEMA? National Eczema Organization. Web. Dec. 14, 2013.
http://www.nationaleczema.org/living-with-eczema/hand-eczema
Types of Eczema: Hand Dermatitis. Eczema.net. Web. Dec. 14, 2013.
http://www.skincarephysicians.com/eczemanet/hand_dermatitis.html
Prevalence, Incidence and Predictive Factors for Hand Eczema in Young Adults. A Follow-Up Study. Arne Johannisson, Ann Pontén, Åke Svensson. BMC Dermatol. 2013;13(14) Web. Dec. 14, 2013.
http://www.medscape.com/viewarticle/814683
HAND DERMATITIS, OR MY HANDS ARE KILLING ME! By Dr. Sunil Sharon Dhawan. National Eczema Association. Web. Dec. 14, 2013.
http://www.nationaleczema.org/living-with-eczema/hand-dermatitis-or-my-h...
Michele is an R.N. freelance writer with a special interest in woman's healthcare and quality of care issues. Other articles by Michele are at www.helium.com/users/487540/show_articles
Edited by Jody Smith