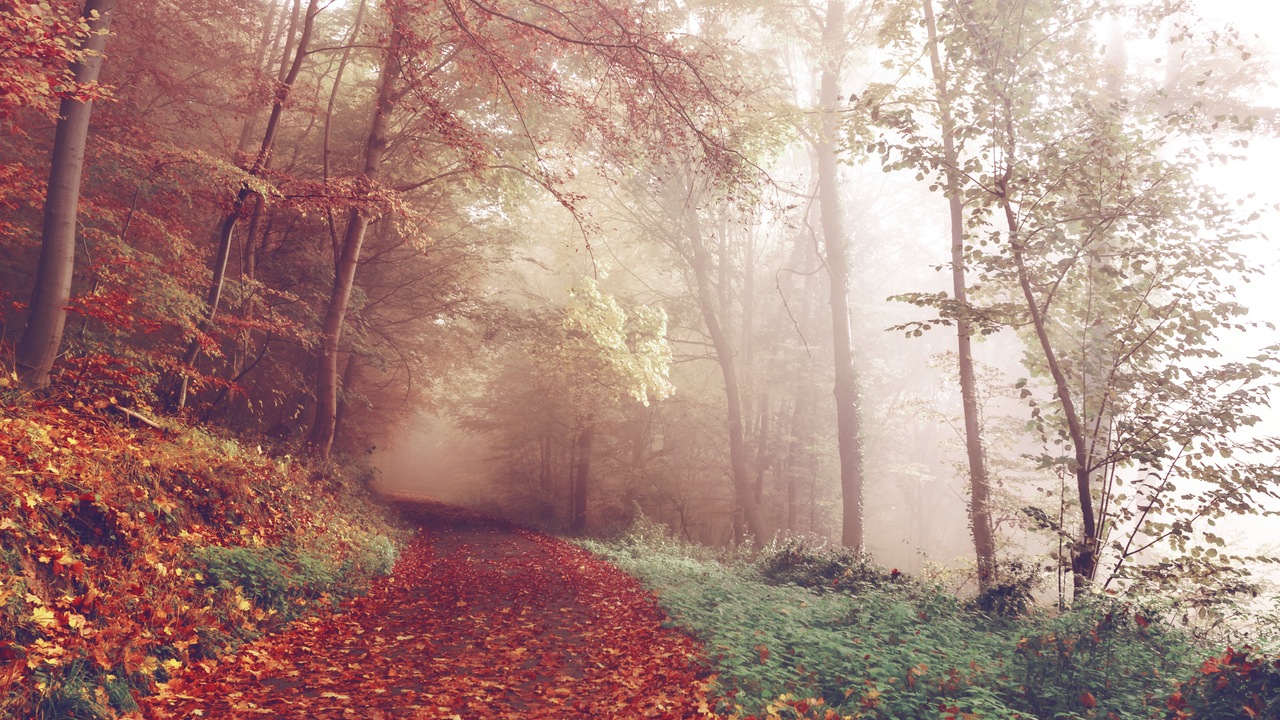 Pexels
The fall season this year has been a little wild. California and Florida have still been experiencing 100 degree days, while Denver has reported early snow. It's like Mother Nature can't quite make up her mind, and it's resulting in some intense weather swings.
Unfortunately for many of us, this can cause unpleasant skin changes such as dry or cracked skin, eczema flares, itchy skin, and even more acne breakouts. The skin can be just as susceptible to weather shifts as it is to hormone changes or dietary splurges.
Here are three ways to protect your skin this fall and winter, to keep it looking radiant and healthy.
1) Consider trying oils, both inside and out.
Fish oil and others high in omega-3 essential fatty acids have been shown to help dry itchy skin if taken regularly. Talk with your health care provider. Common doses of supplementation range from 1000-2000mg daily. You can also eat fresh-caught cold-water fish, like salmon, on a regular basis.
In the beauty industry, the use of oils on the face and body has become more popular, as women are seeing a benefit. Oils such as Argan and marula oil can improve skin's hydration. Only a few drops daily are needed, in the morning or before bed.
There are several companies that have jumped on this bandwagon so it's important to buy only quality oils from a reputable brand. Oils can become rancid very quickly as noted by an unpleasant odor.
2) Consider daily probiotic use.
The microorganisms are typically found in certain dairy foods, and in fermented foods such as kombucha, sauerkraut and kimchi. Or they can be taken in oral supplement form. Probiotics have been shown in research on mice and humans to have beneficial effects on skin conditions such as atopic dermatitis, which can occur during the dry weather days of winter and fall.
3) Consider eliminating or reducing dairy products.
Research has shown that dairy products can increase inflammation, especially in the skin, increasing the chances of acne breakouts. As the change in weather can make the skin more sensitive all around, cutting out dairy such as cheese, milk and yogurt, may make this transition much smoother.
Consider replacing these products with rice, almond or coconut milk, or asking restaurants to hold the cheese on your salad, sandwich or hamburger. This might be especially challenging during the holidays. But if the correlation is there for you and forgoing dairy helps, it may well be worth it.
4) Consider using sunscreen regularly.
Wear sunscreen daily, even on days when the sun is not shining, or there is a great deal of cloud cover. Those sneaky rays can still make their way through and create damage to the skin.
5) Consider drinking plenty of fluids.
It is also important to hydrate this time of year. Cold weather may not remind us to drink water like hot summer days do, however our skin still has a serious need for fluids.
Sources:
1) Barcelos, R., de Mello-Sampavo, C., Antoiazzi, C., Seqat, H., Silva, H., Veit, J., Piccolo, J., Emanuelli, T., Burger, M., Silva-Lima, B., and Rodrigues, L. (2015). Oral supplementation of fish oil reduces dryness and pruritus in the acetone-induced dry skin rat model.
http://www.ncbi.nlm.nih.gov/pubmed/26195090
2) Boucetta, K., charrouf, Z., Derouiche, A., Rahali, Y., and Bensouda, Y. (2014). Skin hydration in postmenopausal women: argan oil benefit with oral and/or topical use.
http://www.ncbi.nlm.nih.gov/pubmed/26327867
3) Komane, B., Vermaak, I., Summers, B., and Viljoen, A. (2015). Safety and efficacy of Sclerocarya birrea (A. Rich) Hochst (Marula) oil: A clinical perspective.
http://www.ncbi.nlm.nih.gov/pubmed/26528587
4) Madhok, V., Futamura, M., Thomas, K., and Barbarot, S. (2015). What's new in atopic eczema? An analysis of systematic reviews of published in 2012 and 2013. Part 2. Treatment and prevention.
http://onlinelibrary.wiley.com/doi/10.1111/ced.12591/full
5) Melnik, B. (2015). Linking diet to acne metabolomics, inflammation, and comedogenesis: an update. Retrieved from
http://www.ncbi.nlm.nih.gov/pubmed/26203267
6) Yeom, M. et al. Oral administration of Lactobacillus casei variety rhamnosus partially alleviates TMA-induced atopic dermatitis in mice through improving intestinal microbiota.
http://onlinelibrary.wiley.com/doi/10.1111/jam.12844/abstract
7) Erdman, SE and Poutahidis, T. Probiotic 'glow of health': it's more than skin. deep.
http://www.ncbi.nlm.nih.gov/pmc/articles/PMC4354898/
Reviewed November 12
by Michele Blacksberg RN
Edited by Jody Smith
Read more in Your Ultimate Guide to Beautiful Skin