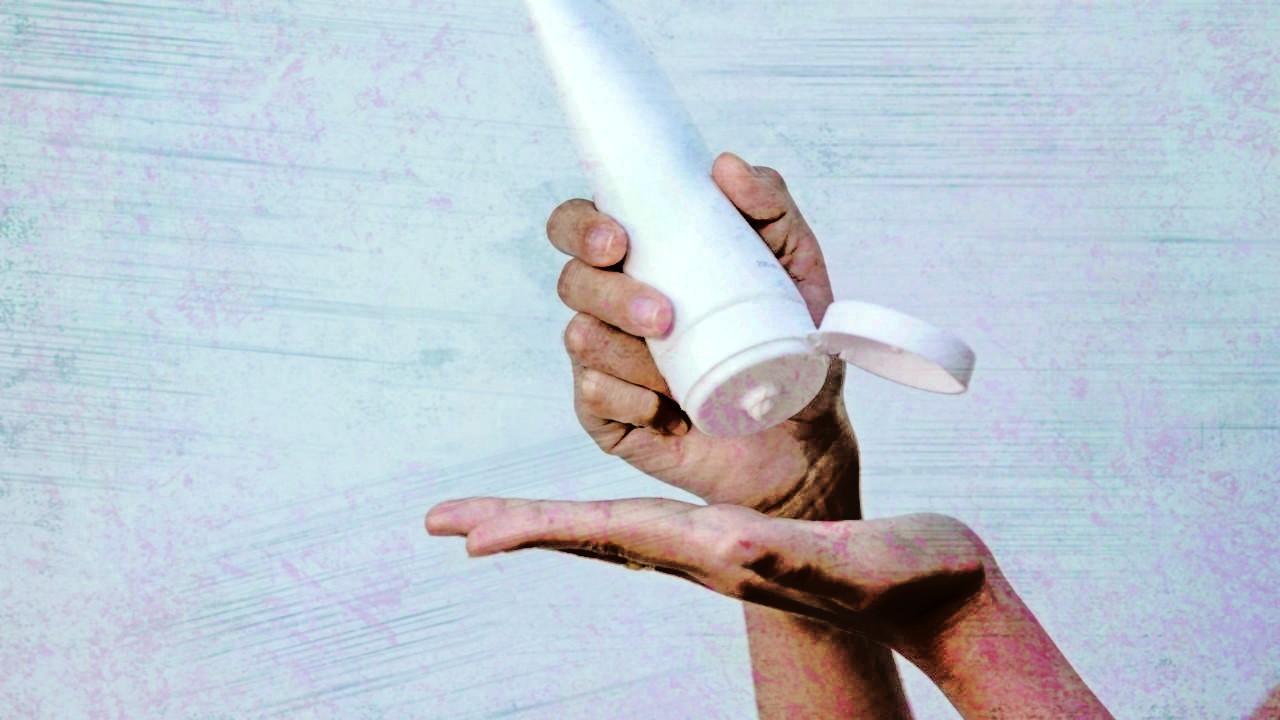 tuiphotoengineer/fotolia, Edited by Erin Kennedy
For dermatologists and allergists, one of the most straightforward parts about performing patch tests, is the actual testing part.
The process involves pasting chemicals on a patient's back, then removing them and checking where there are reactions. After seeing the results, the provider counsels the patient by advising, "You're allergic to fragrance" or "You're allergic to nickel."
But what does a patient do when they're told, "You're allergic to methylisothiazoloinone"?
That's when the more challenging part of patch testing and managing patients comes in. It can be difficult for patients to avoid the ingredients they are allergic to when they don't even know what it is.
That's where SkinSAFE can be a great resource for dermatologists, allergists and skin allergy patients.
How Can I Manage My Patients With SkinSAFE?
SkinSAFE makes it easy to search for products that won't harm skin allergy patients. Our database gives each product in the system a rating based on the amount of top allergen causing ingredients in the product. If a product is 100 percent top allergen-free, SkinSAFE will grant it a Top Free Score. In order for a product to receive a Top Free Score, it must not contain any of the following ingredients:
Bacitracin
Benzalkonium Chloride
Cobalt Chloride
Formaldehyde
Fragrance
Iodopropynyl Butylcarbamate
Methyldibromo Glutaronitrile
Methylisothiazolinone
Neomycin
Nickel
Potassium Dichromate
With SkinSAFE, it's easier to have healthy skin free from allergens and irritants.
Through our database dermatologists and allergists can help their patients find products that are safe for them, no matter what ingredients they are allergic to.
SkinSAFE uses a Top Allergen Free score as the new standard for hypoallergenic, tied to research data from thousands of skin allergy sufferers. So many brands and manufacturers misuse the term 'hypoallergenic' rather loosely. There is no federal standard that governs the use of the term.
With our Top Allergen Free score, dermatologists and allergists can truly know that the products they are recommending to patients are safe.
A 'Top Free' product excludes the top most common allergens, which produces fewer allergic reactions than other products and is gentler to your skin. In fact, research shows that up to 40 percent of contact skin allergies can be avoided simply by using SkinSAFE's 'Top Free' rated products.
When you're ready to use SkinSAFE to work with your patients, you will be able to:
Easily generate safe product shopping lists based on your patient's unique allergens.
Print and generate PDFs of relevant product categories.
Automatically invite patients to view their shopping list on SkinSAFE.
Easy access to manage and edit existing patient lists.
How Can I Sign Up For SkinSAFE?
If you think SkinSAFE would be beneficial in managing your patients, you can sign up and start a 30 day free trial here.
Through your provider profile, you will be able to spend more time focusing on your patients rather than shopping lists, give your patients the power to help themselves, and increase your exposure and strengthen your reputation.
Read more in Your Ultimate Guide to Beautiful Skin