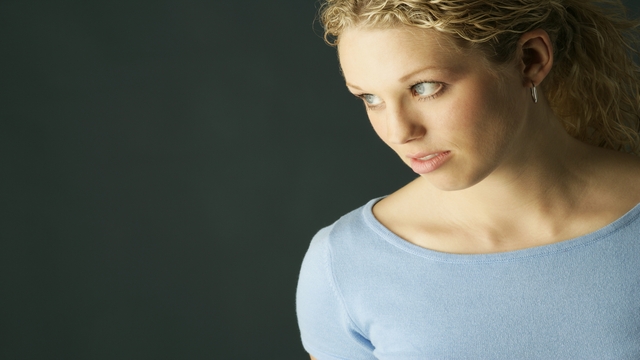 Design Pics/PhotoSpin
It's all a matter of basic biology. Women have different hormones, different sex organs and different body chemistry. And according to the Centers for Disease Control and Prevention (CDC), sexually transmitted diseases (STDs) are a major public health challenge for U.S. women, who disproportionately bear the long-term health consequences of STDs.
There are seven ways STDs affect men and women differently.
1) Dr. Laura Berman wrote that women's internal anatomy creates a virtual breeding ground for infection, as bacteria can become lodged more deeply in the body and breed more easily in that moist environment. The CDC said that the vaginal lining is thinner and more delicate than the skin on a penis, so it's easier for bacteria and viruses to penetrate.
2) Women are less likely to have symptoms of common STDs such as chlamydia and gonorrhea compared to men, wrote eMedicineHealth. The Northeast Florida Healthy Start Coalition, Inc. (The Coalition) said that even though symptoms disappear, the infection still remains, putting both partners at risk.
3) Women are more likely to confuse symptoms of an STD for something else. Women often have normal discharge or think that burning/itching is related to a yeast infection. Men usually notice symptoms like discharge because it is unusual, wrote CDC.
4) Genital lesions caused by herpes or syphilis can occur inside the vagina and go unnoticed whereas men are more likely to notice lesions or sores on their penis, stated The Coalition.
5) STDs can lead to serious health complications and affect a woman's future reproductive plans, wrote eMedicineHealth. The CDC reported that untreated STDs can lead to pelvic inflammatory disease, which can result in infertility and ectopic pregnancy.
6) Pregnant women can pass sexually transmitted diseases to their babies said The Coalition. And according to the CDC, the harmful effects of STDs in babies may include stillbirth, low birth weight, brain damage, blindness and deafness.
7) Men are often silent carriers of the human papillomavirus (HPV). HPV is the leading cause of cervical cancer in women and is the most common STD contracted by women, wrote The Coalition.
There is good news. Women typically see their doctor more often than men, said the CDC. Women should use this time as an opportunity to ask for STD testing, and not assume STD testing is part of their annual exam.
There is a vaccine to prevent HPV and available treatments for other STDs which can prevent serious health consequences if diagnosed and treated early wrote eMedicineHealth.
Dr. Berman advised women to be more proactive about protecting their bodies from such risks and get tested regularly.
Sources:
"10 Ways STDs Impact Women Differently from Men." www.cdc.gov. Centers for Disease Control and Prevention, n.d. Web. 20 Aug. 2013. http://www.cdc.gov/nchhstp/newsroom/docs/STDs-Women-042011.pdf
"Are STDs Worse for Women?" www.drlauraberman.com. Everyday Health, Inc., n.d. Web. 20 Aug. 2013.
http://www.drlauraberman.com/sexual-health/stds/stds-worse-for-women
Douso, Jade. "For Men: Seven ways STDs affect men and women differently." NE FL Healthy Start Coalition reduces infant mortality, improves children's health. N.p., n.d. Web. 20 Aug. 2013.
http://nefhealthystart.org/for-men-seven-ways-stds-affect-men-and-women-differently
"Know the Facts About STDs." Women's Reproductive Health. N.p., n.d. Web. 20 Aug. 2013.
http://womenshealth.orcasinc.com/4200
"Sexually Transmitted Diseases." emedicinehealth.com. WebMD, Inc., n.d. Web. 20 Aug. 2013.
http://www.emedicinehealth.com/sexually_transmitted_diseases/article_em.htm
Reviewed August 29, 2013
by Michele Blacksberg RN
Edited by Jody Smith