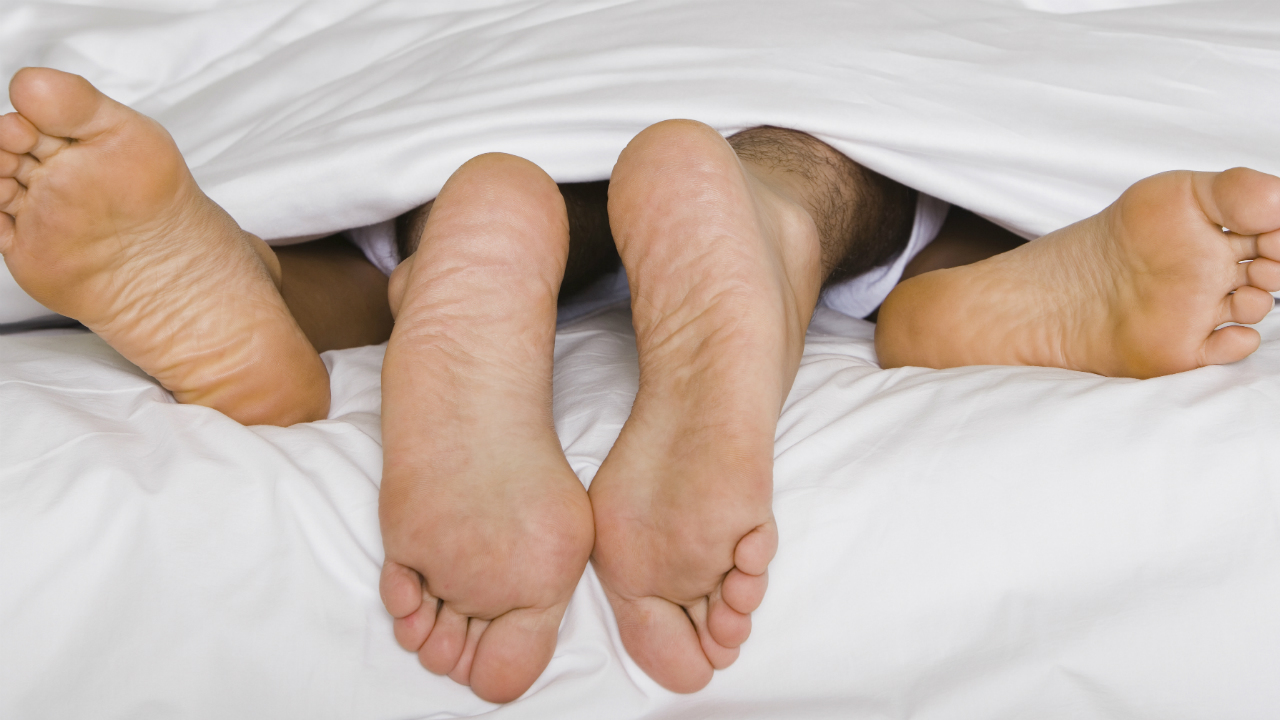 PS Productions/PhotoSpin
A study released by the Journal of Sexual Medicine determined getting a good night's sleep has an impact on sexual response and behavior in women.
In a press release given to EurekAlert! and the American Association for the Advancement of Science, Dr. David Kalmbach, the lead author on the study, said, "The influence of sleep on sexual desire and arousal has received little attention in the field, but these findings indicate that insufficient sleep can decrease sexual desire and arousal for women."
Kalmbach and colleagues conducted the study at the University of Michigan, in which 171 young, healthy, women were monitored for 14 consecutive days.
The women in the study were not on antidepressants and slept an average of seven hours and 22 minutes a night. 
The participants completed web-delivered surveys at the time they woke up. They reported on occurrence of sexual desire, individual sexual arousal (either with a partner or self-stimulated), and orgasmic function that took place over the previous 24 hours. 
Researchers reviewed the responses and were able to determine that more sleep was related to a greater sense of sexual desire the following day. 
In fact, a one-hour increase in the length of sleep obtained corresponded to a 14 percent increased chance that the woman would partake in sexual activity with a partner the next day.
The women who slept longer also reported better genital arousal and responses than those who averaged less sleep.
 
Researchers said this study revealed the importance of sleep length in relation to sexual desire, genital response and sexual activity with a partner. 
It is important to note that the study did not determine what type of sleep had these effects and the role of REM sleep in sexual response is currently unknown. 


Sources:
The Journal of Sexual Medicine. The impact of Sleep on Female Sexual Response and Behavior: A Pilot Study. Retrieved March 23,2015.
http://onlinelibrary.wiley.com/doi/10.1111/jsm.12858/epdf


Eurekalert. Sufficient sleep is important for healthy sexual desire. Retrieved March 23,2015.
http://www.eurekalert.org/pub_releases/2015-03/w-ssi031615.php


WebMD. What are REM and Non-REM sleep? Retrieved March 23,2015.
http://www.webmd.com/sleep-disorders/guide/sleep-101
Reviewed March 30, 2015
by Michele Blacksberg RN