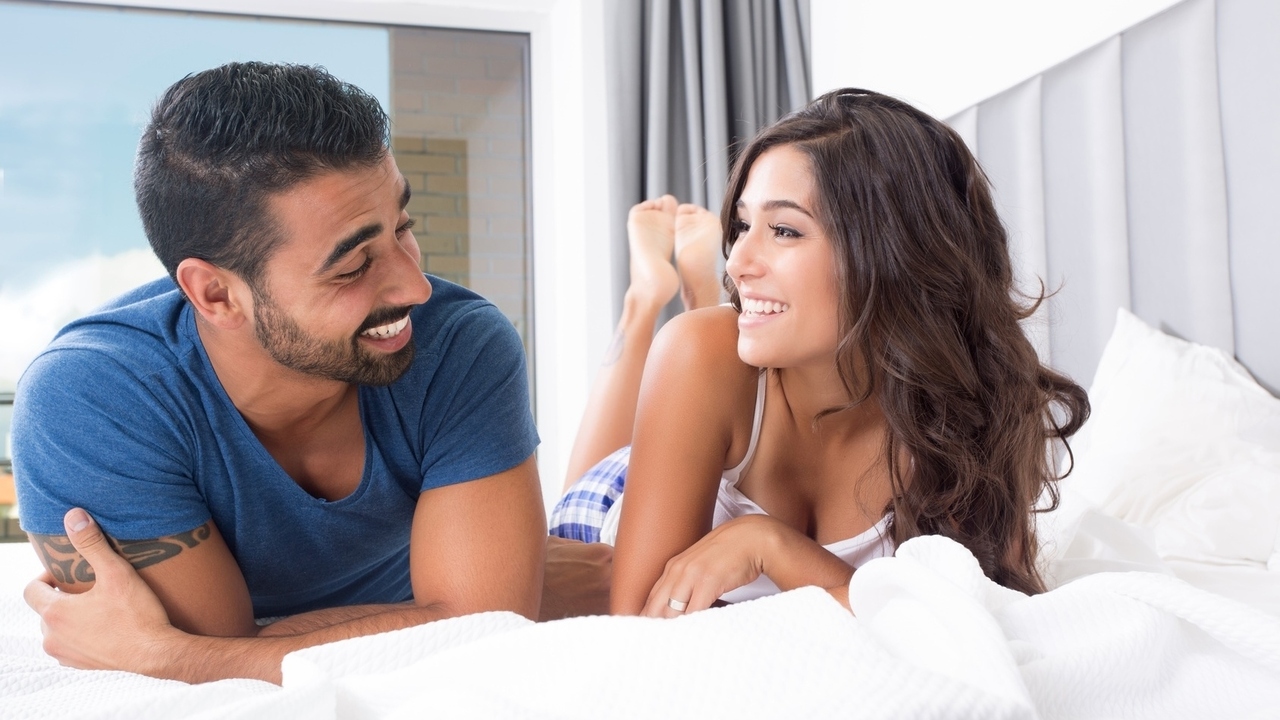 jolopes/Fotolia
When we got married, my husband mentioned the ritual of dropping a penny in a container for one year every time we had sex, and on the second year of our marriage remove a penny every time you had sex. The pennies that are left would tell us if there was a change in frequency from the first year to the second.
My response was, "Who has time for that?" My husband looked at me as if I was going to deprive him of sex for the rest of our marriage.
I laughed and said, "I was talking about searching for the pennies, not sex."
My husband released a gigantic sigh of relief.
But, how much sex is enough for a happy marriage?
A recent study looked at the relationship between happiness and sexual frequency. The study used data from more than 30,000 Americans over four decades. It revealed that when a couple has sex more often than once a week, it doesn't make them any happier.
A social psychologist at the University of Toronto-Mississauga and the study's lead author Amy Muise said, "If the sex becomes less frequent than weekly, happiness declines. Once a week makes sense in some ways because I think many people would still see this as having regular sex."
One big surprise is that the results are the same for men and women, young and old, in long and short relationships. Happiness equals sex once a week.
At the same time, the study showed that, "unlike people in relationships, there is no association between sexual frequency and wellbeing for single people," reported Salon.com. This may be due to numerous variables, such as how comfortable a person is having sex outside of committed relationships.
Dr. Helen Fisher, a senior researcher at the Kinsey Institute, said, "These researchers have found the sexual thermometer for modern times."
Work, kids, arguments, exhaustion and life interfere with intimacy. And let's face it, sex may not be the first priority in a busy household. Fisher said, "it's nice to know that once a week will do."
Fisher stated that weekly sex affects three different brain systems, and this affects the health of our relationships and our happiness.
"Any stimulation of the genitals will drive the dopamine system, which will lead to feelings of romantic love. And orgasms stimulate the production of oxytocin, which creates feelings of deep attachment," she said.
Sex can be spontaneous. Sex can be planned. Hence, the married couples date night. Fisher recommends that you should "put it on your schedule, if you can't be spontaneous."
Dr. Gail Saltz, an associate attending psychiatrist at NewYork-Presbyterian Hospital and a clinical associate professor of psychiatry at Weill Cornell Medical College, indicated that the study did not measure the happiness level of people who are having less sex, and what effect increasing the frequency would have.
"Something the researchers didn't look at is, if you took the people who are unhappy and directed them to have more sex, would they be happier," Saltz said.
Sources:
"This Is How Often Happy Couples Are Having Sex." Salon.com RSS. Web. 30 Nov. 2015.
http://www.salon.com/2015/11/23/this_is_how_often_happy_couples_are_having_sex_partner
"To Be Happy Together, How Often Does a Couple Need Sex?" TODAY.com. Web. 30 Nov. 2015.
http://www.today.com/health/be-happy-together-how-often-does-couple-need-sex-t56561
Reviewed November 30, 2015
by Michele Blacksberg RN
Edited by Jody Smith