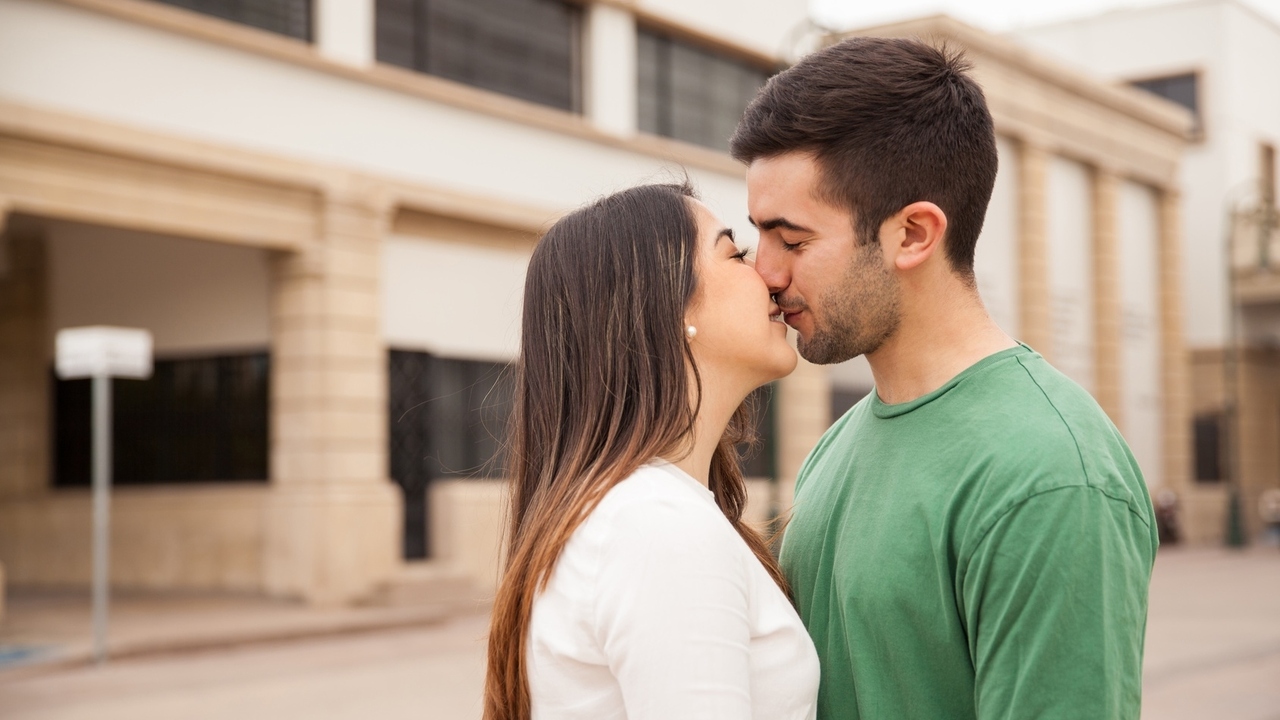 AntonioDiaz/Fotolia
I've always thought of kissing as an art. Even the names for the types of kisses are clever and sweet. We have the angel kiss, the butterfly kiss, the cheek kiss, the Eskimo kiss and the French kiss.
The gentle pressure and sensation of lips touching is very intimate and may reveal some secrets about your partner. Are they patient, kind and compassionate? Or are they aggressive and in a hurry?
Here are some interesting facts about kissing:
• The science of kissing is called philematology.
• Lips are 100 times more sensitive than the tips of the fingers.
• More than two-thirds of people tip their head to the right when they kiss.
• People exchange between 10 million and 1 billion bacteria when they kiss.
• The film with the most kisses is "Don Juan" (1926) with more than 127 kisses.
• "Splendor in the Grass," with Natalie Wood and Warren Beatty, contains the first on-screen French kiss.
• Kissing at the conclusion of a wedding ceremony can be traced to ancient Roman tradition where a kiss was used to seal contracts.
• In 2005, the longest record for kissing was set in London. The kiss lasted 31 hours, 30 minutes and 30 seconds.
• French kissing involves all 34 muscles in the face. A pucker kiss involves only two.
• It is possible for a woman to reach an orgasm through kissing.
• While kissing releases the stress-reducing hormone cortisol, and burns 2-3 calories per minute, there is a scientific mystery behind the reason our eyes are closed when kissing.
In March, 2016 some actual scientific data solved this mini-mystery.
The research by Dr. Sandra Murphy and Dr. Polly Dalton was published in the Journal of Experimental Psychology: Human Perception and Performance by University of London .
It is important to note that the researchers "did not make a bunch of their test subjects kiss each other in a lab." Participants in the study were asked to pay attention to flashing letters on a screen.
The psychologists "asked participants to carry out visual tasks while seeing if they could detect a brief vibration delivered to their hands at the same time." As the visual assignments became harder to do, participants had more difficulty in detecting the vibration in their hands.
The results mean that an increase in visual stimuli makes you less sensitive to touch.
Dalton told The Independent newspaper, "These results could explain why we close our eyes when we want to focus attention on another sense."
Reviewed April 5, 2016
by Michele Blacksberg RN
Edited by Jody Smith