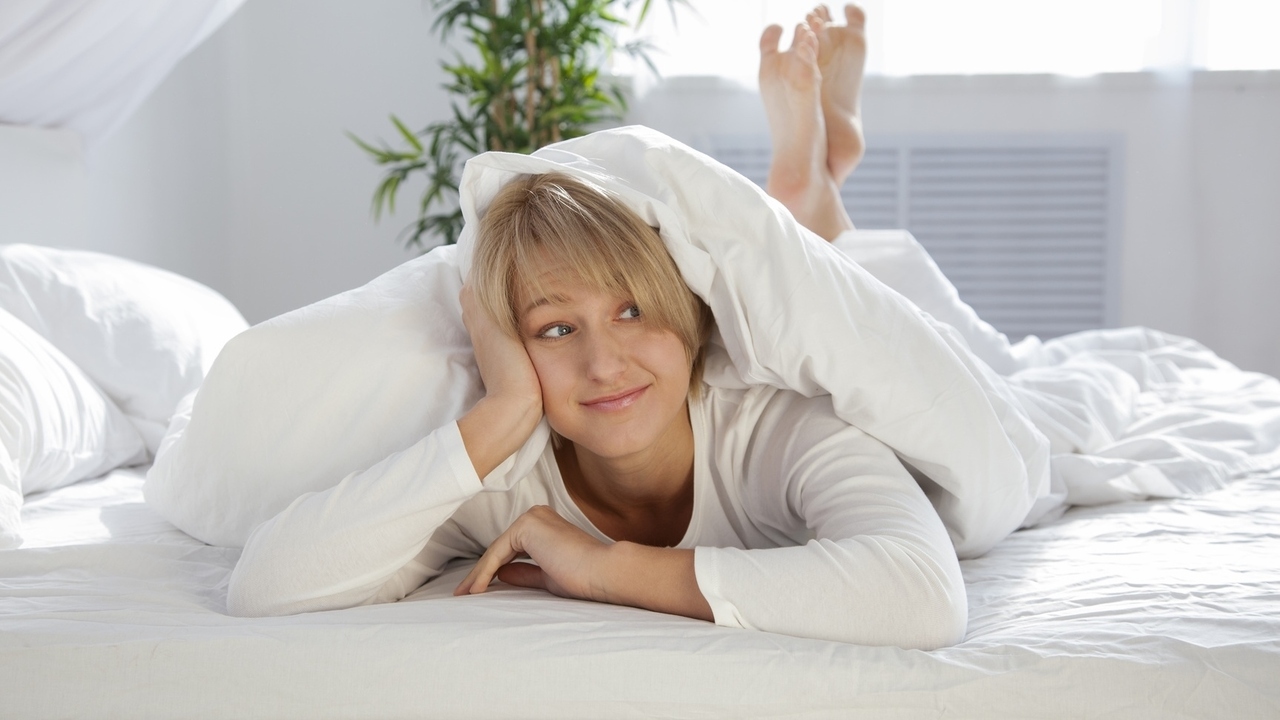 dimitriy_/Fotolia
Most women masturbate at least once a week, according to the Journal of Sex Research. While you are tickling your taco, you burn approximately 82 calories. Your clam bake for one has some incredible health benefits.
One of my friends, swears by masturbation for relieving her headaches. In a recent phone interview, she said when she feels a headache coming on, she sneaks off upstairs to rub one out. When she comes back downstairs, she is headache-free, but also feels petting her kitty has relieved some stress and tension.
When I mentioned that she burns approximately 82 calories per session she quipped, "Really? Maybe I should do it more often. Especially when a quick walk 15 minute walk burns about 80 calories."
Dialing your rotary phone not only burns calories, but there may also be some extra health benefits. For example, Shape Magazine says that there are four reasons masturbation is good for you.
Those health benefits may include:
1) Reduction in period cramps
2) Becoming more familiar with your body
3) Help with sleep
4) Reduction in infections by flushing out bacteria in the urethra if you void right after
Cosmopolitan magazine states there are also some additional health benefits of masturbation. Here are some of those benefits:
1) Masturbation is safe. No STDs to worry about when you masturbate. But, you might want to wash your hands, as well as any sex toys. before and after.
2) It reduces stress. A friend of mine says every time she feels a migraine coming on that strumming her banjo stops the symptoms.
3) Masturbation is good for your heart. Nothing like extra cardio to burn those calories!
4) It boosts your confidence and body image. You learn to appreciate your body and become more confident in your assets.
5) Masturbation makes sex with others better. You learn what turns you on, and where your hot spots are located. You can take your time and experiment with different areas of your personal sanctuary.
6) It is good for your vagina. Orgasms help keep your pelvic floor strong and healthy. This can prevent problems with urinary incontinence and can increase sexual health. After you have any kind of sex, you should pee to rid your female express lane of any bacteria.
7) Masturbation helps you love yourself more. Being horny is natural, and masturbation is nothing to be ashamed about.
For the sake of your health, buffing your muffin is a great way to get your blood pumping and burn calories. Every once in a while you can skip the gym for a private session with yourself.
Sources:
Gartee, Marie. "4 Reasons Masterbation Is Good For You." Shape.com. 4 Mar. 2015. Web. 21 Sept. 2015.
http://www.shape.com/lifestyle/sex-and-love/4-reasons-masturbation-good-you
Truong, Alice. "How Many Calories Do You Burn Having Sex?: DNews." DNews. 11 Apr. 2012. Web. 26 Sept. 2015.
http://news.discovery.com/human/life/how-many-calories-do-you-burn-having-sex.htm
"Benefits of Masturbation." Cosmopolitan.com. Web. 21 Sept. 2015.
http://www.cosmopolitan.com/sex-love/news/a36484/benefits-of-masturbation
"8 Sexy Ways to Burn Calories." Womansday.com. Web. 21 Sept. 2015.
http://www.womansday.com/relationships/sex-tips/advice/a1922/8-sexy-ways-to-burn-calories-110923
"How Many Calories Are You Burning?" FoxNews.com. Web. 21 Sept. 2015.
http://www.foxnews.com/health/2013/09/06/how-many-calories-are-burning
Reviewed September 28, 2015
by Michele Blacksberg RN
Edited by Jody Smith