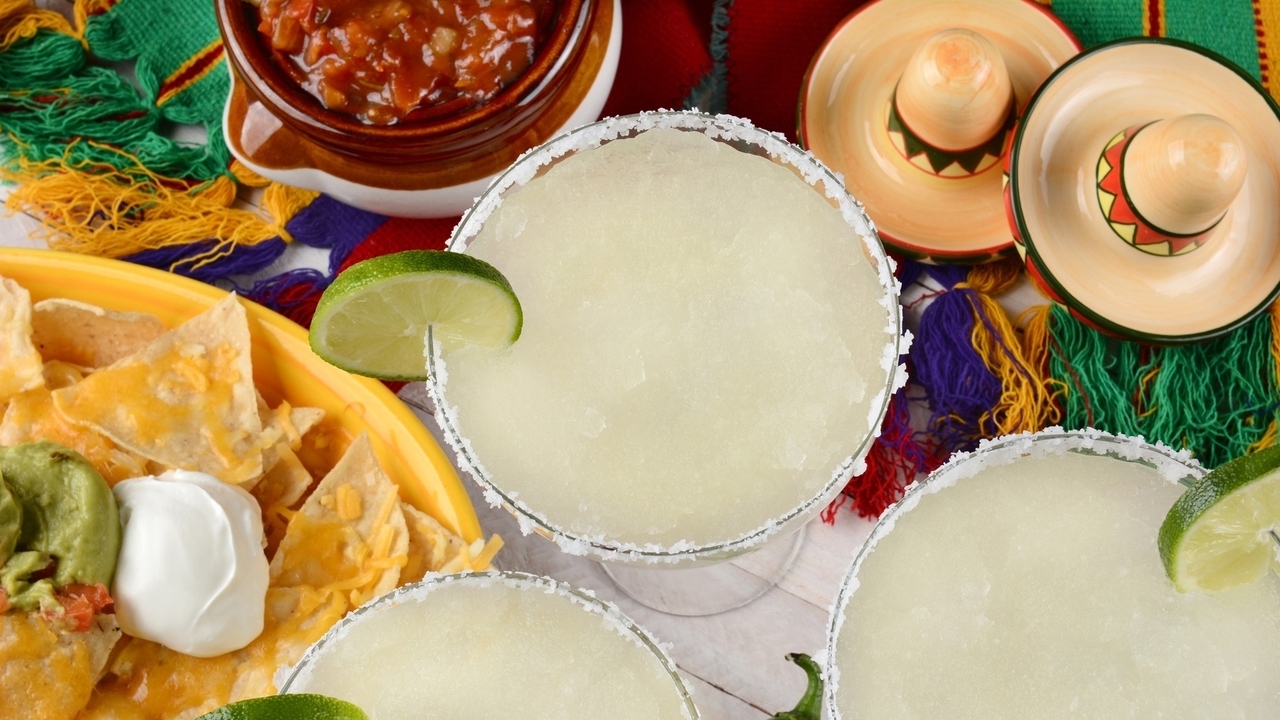 stevecuk/Fotolia
Cinco de Mayo is around the corner and here are three easy recipes to enjoy with your margarita or Mexican beer. But first, a quick history lesson about the holiday.
Cinco de Mayo is not Mexico's National Independence Day. This is a common misconception. Mexico's Independence Day is celebrated on September 16.
Cinco de Mayo is celebrated because of the Battle of Puebla which took place in 1862. When the French invaded Mexico, the Mexicans won a huge victory in Puebla against the organized and well-equipped French army. However, the Mexican victory was short-lived.
A year later, the French army regrouped and defeated the Mexicans as they ultimately made their way to Mexico City.
All of these recipes require tortilla chips, flatbread or pita bread for dipping. If you are looking for other great Mexican recipes you can visit Mexgrocer.com or Mission Foods recipe page.
For those of you who don't like avocado, here is an easy cucumber dip from Heather Johnson's "Low Carb Living." The dip only has 16 calories per 1/4 cup.
Cucumber Dip
2 cups finely chopped seeded peeled cucumber
1/2 cup finely chopped seeded tomato
1/4 cup chopped red onion
2 tbsp. minced fresh parsley
1 jalapeno pepper, seeded and chopped
4-1/2 tsp. minced fresh cilantro
1 garlic clove, minced or pressed
1/4 cup reduced-fat sour cream
1-1/2 tsp. lemon juice
1-1/2 tsp. lime juice
1/4 tsp. ground cumin
1/4 tsp. seasoned salt
Tortilla chips
Directions:
Mix the first seven ingredients in a small bowl. In another bowl, combine the sour cream, lemon juice, lime juice, cumin and seasoned salt. Pour over cucumber mixture and toss gently to coat. Serve immediately with chips. Refrigerate remainder of dip. It will last up to three days.
Tomatillo Guacamole by Mission Foods
2 ripe avocados
6 tomatillos (corn husk tomatoes)
2 finely chopped cloves of garlic
1 onion
2 tbsps. cilantro
Serrano chile pepper (for optional heat)
Salt
Directions:
Toast the chiles and tomatillos. Mix garlic with the salt and chiles. Once it's well mixed, add the tomatillos, avocados and mix a little more.
You may need to mash the avocados. To garnish sliced onion and chopped cilantro. Serve immediately.
Chorizo and Bean Dip from Mexgrocer.com
1/2 lb. chorizo
1 can black beans
1/2 cup onion chopped
1 cup tomato sauce
2 tbsps. taco sauce
3/4 cup Cheddar cheese, shredded
2 1/4 oz. can black olives sliced
1/4 cup scallions or green onions chopped
1 bag tortilla chips
Directions:
Brown chorizo in a skillet. Drain on paper towels. Cook beans and onions, covered, over medium heat for approximately 5 minutes.
Stir occasionally to separate vegetables. Mash beans slightly. Combine with chorizo, tomato sauce and taco sauce.
In a separate area, combine cheese, olives and green onions. Stir one-half the cheese mixture into bean mixture. Pour mixture into a 1-quart baking dish and bake in a 350 degree F oven for 25 minutes, or until bubbly around edge.
Top with remaining cheese mixture.
Olé!
Reviewed May 2, 2016
by Michele Blacksberg RN
Edited by Jody Smith