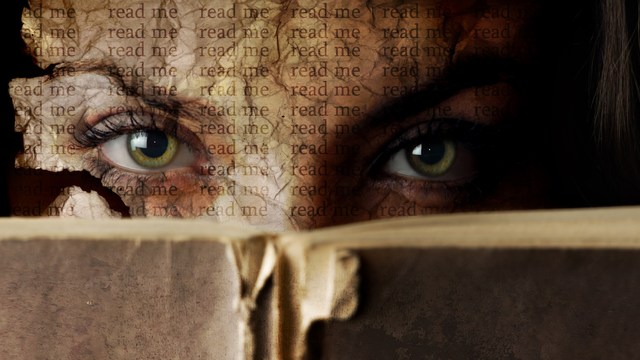 Arman Zhenikeyev/PhotoSpin
For many women, it's a given that pimples will be popping up right before and during the start of menstruation. But it might not be as obvious that breakouts also happen during periods of stress, along with the worsening of other skin conditions.
Tori Stanley, an esthetician at Beautif-EYE, a spa and threading studio in Scottsdale, Arizona said in an email that stress can lead to a host of problems, including aging of skin (yes, wrinkles).
"The condition of your complexion is always good for measuring stress levels," Stanley said. "The skin is the largest (and most visible) organ in the body so it tends to register stress fairly quickly."
"While everyone's skin may act differently, stress can cause unevenness, breakouts, dullness and dehydration," she added. "Healthy skin means everything is functioning properly, which means diet, toxic exposures, stress and exercise."
Dr. Debra Jaliman, a dermatologist and author of "Skin Rules," said in an email that when people are stressed, they tend to have poor diets, which then can worsen or trigger skin conditions like acne.
She said she tells patients to remove high-glycemic foods, like sugar-filled donuts, as well as dairy from their diets, because they both can trigger acne in some people. Medication can help as well.
"In acne, stress has been shown to increase oil flow (making breakouts more likely)," said Dr. De Fiori, a dermatologist at Rosacea Treatment Clinic. "This is because corticotropin-releasing hormone, sometimes simply called 'the stress hormone,' directly stimulates the manufacture of sebum."
"Sebum protects skin against damage because it contains Vitamin E, a powerful antioxidant, increased production of which can be seen as a manifestation of preparing for fight or flight," Fiori added in an email.
Dr. Lawrence Mark, a dermatologist at the Indiana University Health Simon Cancer Center, said in an email that neurodermatitis and prurigo nodularis are both skin conditions that are closely linked to stress.
"People become stressed, they may have obsessive compulsive behaviors and they just can't help themselves, picking at their skin," Mark said. "They may know they're doing it and they have insight into that, other times it's more subconscious."
"Every time they get stressed, their skin breaks out and they don't know why," he added. "People pick at their skin for relief of their stress."
Instead of squeezing a stress ball or chewing gum, some people just pick their skin for stress relief, even sometimes in their sleep without realizing it.
Also, when there are changes in the immune system due to stress, it can exacerbate current skin conditions.
"Nerve endings in your skin are kept healthy by certain immune cells around them," Mark said. "There's a delicate balance and interplay, a ballet, between the immune system and our nervous system."
Mavis Martin, an actress, said in an email that she has issues with pimples, skin dryness and eczema on her arms. She also has puffiness under her eyes. She has noticed that she tends to get more pimples during stressful times, like when she received treatment for cancer.
"I knew I had to take control of what stress does to my appearance,' Martin said. "So, I've started drinking water with [bentonite] clay each evening to remove toxins, drinking lemon water to detoxify and giving myself facial lymph drainage massages as much as possible."
"The regimen has worked wonders for my eczema and my face isn't as bloated," she added.
Vida Ghaffari, also an actress, has had stress due to her father passing away last year and taking care of her sick mother, and has noticed the results on her skin. She's had to visit the dermatologist several times during the summer as a result.
"My personal experiences are burning worse than normally this summer, getting bad rashes and my rosacea flaring up more than ever before," Ghaffari said in an email.
"It's gotten so bad during my grief of my loss and worrying about my mom's eye surgeries that my face feels really warm."
To learn more about stress and its effects on skin conditions, read my article "12 Skin Conditions Stress Can Aggravate".
Do you have any skin conditions triggered by stress? Please share in the comments.
Sources:
Fiori, De. Email interview. August 12, 2014.
http://www.rosacea-treatment-clinic.org
Martin, Mavis. Email interview. August 12, 2014.
http://mavismartin.com
Stanley, Tori. Email interview. August 12, 2014.
http://www.beautif-eyestudios.com/index.html
Jaliman, Debra. Email interview. August 12, 2014.
http://www.drjaliman.com/about-dr-jaliman.htm
Ghaffari, Vida. Email interview. August 12, 2014.
http://www.imdb.com/name/nm1290447
Mark, Lawrence. Email interview. August 12, 2014.
http://iuhealth.org/find-a-doctor/physician/8560
Reviewed August 22, 2014
by Michele Blacksberg RN
Edited by Jody Smith