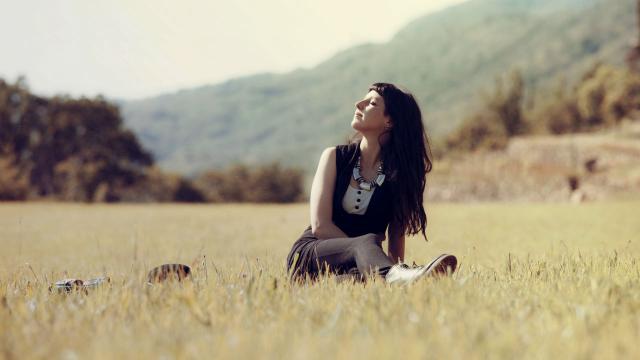 Via Pexels
By: Lynette Summerill
Feeling anxious or stressed about a cancer diagnosis is a very normal response. After all, it's a life changing experience. Patients and their loved ones often feel a whole range of emotions when learning to deal with the disease, treatments and its side effects. It's not a road easily traveled. So naturally, finding positive coping mechanisms is essential to realizing the best possible outcome.
The mental stress that accompanies a cancer diagnoses not only negatively affects quality of life, it can actually contribute to suppression of the immune system, aggravating the side effects of chemotherapy and slowing the healing process, according to the National Cancer Institute.
Many cancer patients are finding stress-reducing health benefits by incorporating the ancient Chinese system into their treatment protocol. Qi Gong, sometimes called chi kung or vital energy exercises, involves breathing, meditation and movement to achieve a state of relaxation and peace of mind. Translated, qi gong means "breath work" or "energy work".
While qi gong is typically not considered a "cure" for cancer, it is extremely helpful in coping with the disease. Practitioners say the exercises help manage pain, reduce anxiety, provide increased strength and enhance the quality of life.
The goal of qi gong is to help the flow of energy or "qi" (pronounced chee) through the body. The two forms of qi gong—external and internal— are exercises that people can do on their own or with a skilled master. It can also be used to target specific areas of the body. However, if this makes you feel a little too existential, there is also strong scientific evidence to suggest beneficial health outcomes associated with its practice.
Researchers from the Santa Barbara-based Institute of Integral Qigong and Tai Chi, Arizona State University and the University of North Carolina analyzed data from 66 randomized controlled qi gong trials involving 6,410 participants. The review was published in the American Journal of Health Promotion.
The researchers found the strongest and most consistent evidence of health benefits included bone health, cardiopulmonary fitness, balance, mental focus, improved quality of life and self-efficacy (the confidence in and perceived ability to perform a behavior.) The reviewers concluded sufficient evidence exists to suggest qi gong is a viable alternative to conventional forms of exercise.
More recently, a 2008 pilot study of medical qi gong (MQ) for cancer patients, conducted by University of Sydney researchers found MQ to be "an effective therapy for improving quality of life, cancer-related symptoms and treatment side effects and promote patient longevity" compared to non-practicing MQ cancer patients. Qi gong has also been found in medical studies to produce long-term physical benefits by reducing inflammation in some cancer patients.
For a FREE physician referral, to register for a class or to make an appointment, please call 1-888-HEALING (1-888-432-5464).
Read more in Roy & Patricia Disney Family Cancer Center at Providence Saint Joseph Medical Center