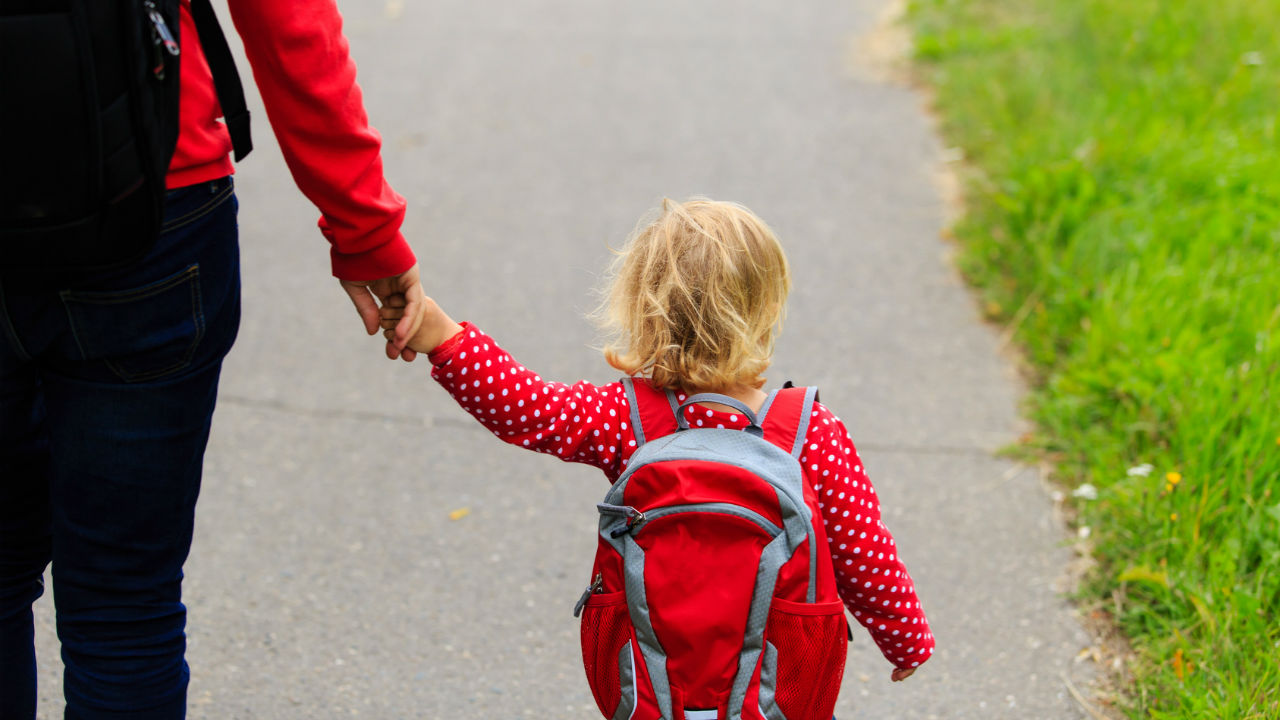 Via nadezhda1906/Fotolia
When moms think about what they need to get during back-to-school season, they mostly think about sneakers, new clothes, backpacks and lunch kits — and, yes, those are very necessary.
But there are certain things that tend to get overlooked amongst the price tags and the latest styles and tech gear.
While these things don't come with a price tag, not effectively preparing yourself in this way can determine and even undermine the progress your son or daughter makes through the school year.
Here are five things every mom should have this back-to-school season:
1) Patience
So many parents have pie-in-the-sky high expectations of what their child is going to achieve through the school year. These expectations can be thrown off by any number of things — loss of motivation, busy schedule, learning disability, personality conflict with a particular teacher or coach, lack of maturity or hormones.
Regardless of what happens in a kid's life, parents need to be patient. Use each opportunity to help your children learn something so they can get back up and try again while applying those life lessons.
2) Perseverance
Whether a child has special needs, struggles in a particular subject, or makes straight A's, remember that you are your children's best advocate for the resources they receive from the school.
If you're dealing with bullying, or setting an individual education plan, or even changing schools, you need to be ready to make those decisions. But remember to keep it civil.
Your child is watching you to see how to constructively and proactively handle a particular situation. So also make sure that what they observe from you is something you would want them to repeat.
3) Organization
Whether you're managing one child or five, dealing with learning disabilities or not, every household needs rhythm and organization.
If your family is swimming in chaos, always rushing everywhere and doing everything possible, it's going to be very hard for kids to focus when they need to.
Kids feel stress in ways we can't even imagine. Here are a couple ways you can help keep things organized:
(a) Keep a calendar – Whether it's online or handwritten, you need to be able to keep track of activities and appointments. Have several calendars in strategic places in the house (e.g., the kitchen or home office).
Electronic calendars can be great for sharing events with older kids, and for making sure everyone is where they need to be.
(b) Storage bins – Make it easy for yourself and your kids to keep up with tidying up, whether it's in their bedroom, the living room, or a rec room. For ease of sleeping, it's recommended that clutter be kept to a minimum in a child's room.5
(c) Prepare lunches early – Make up all the sandwiches and lunch items on Sunday evening, so it's easy to grab and go in the mornings.
(d) Chore/Reward chart – Children should learn to contribute to the needs of the household as a matter of responsibility, not because they will necessarily earn something for it.
However, this needs to be balanced with rewarding children in some way. Children need to experience what it's like to have worked hard on something and to earn something in return.
(e) Health Care Provider – When school is back in session again, it's common for kids to get sick. Students often go to class before they even know they have a cold, and it's easy for germs to spread, especially when everyone is in close quarters.
So what's the plan if your son or daughter does get sick? It can be tough to schedule an appointment and get a child to the doctor's office, especially if you have other things going on, like work or taking care of other children.
If that's the case, telemedicine or online doctor visits may be beneficial to you. Online doctor visits allow patients to consult with a health care provider via computer or mobile device. LiveHealth Online is one example where you can visit with a board-certified doctor when it's convenient for you, any time of day, every day.
There's no making appointments or waiting in a germ-infested waiting room. From the comfort of your own home, you can make sure your child sees a doctor for health issues such as allergies, colds, flu, rashes and eye infections. If you are interested in learning more about LiveHealth Online or making an appointment, click here.
4) Downtime
Remember in all the crazy running around we do with our kids, it is also important to schedule downtime. This can be spent watching TV, attending a sporting event, going to a movie, having a picnic — just something where the entire family can relax.
An increasing amount of studies are showing that the busier our lives get, the more our kids can struggle in school. 1
5) Sleep
One of the most important things that can help children of any age succeed in school is ensuring that they're getting not only enough hours of sleep, but also good quality sleep.
Sleep is the body's natural stress-fighting solution. Children do most of their growing in their sleep, and that's the body's time to physically heal as well.
According to the National Sleep Foundation, preschoolers ages 3 to 5 should get 10 to 13 hours of sleep a night. Children ages 6-13 should get 9 to 11 hours.
Teenagers ages 14 to 17 should get 8 to 10 hours, and young adults ages 18 to 25 should get 7 to 9 hours of sleep.
Out of all the gadgets and gizmos and smartphones and other tech gear we provide our kids, and that we as parents need, it's important to remember the non-techie items that will lay a foundation that is just as critical for our children's future success in school and life.
Reviewed July 15, 2016
by Michele Blacksberg RN
Edited by Jody Smith
Sponsored by: LiveHealth® Online
Read more in Health Technology Insider