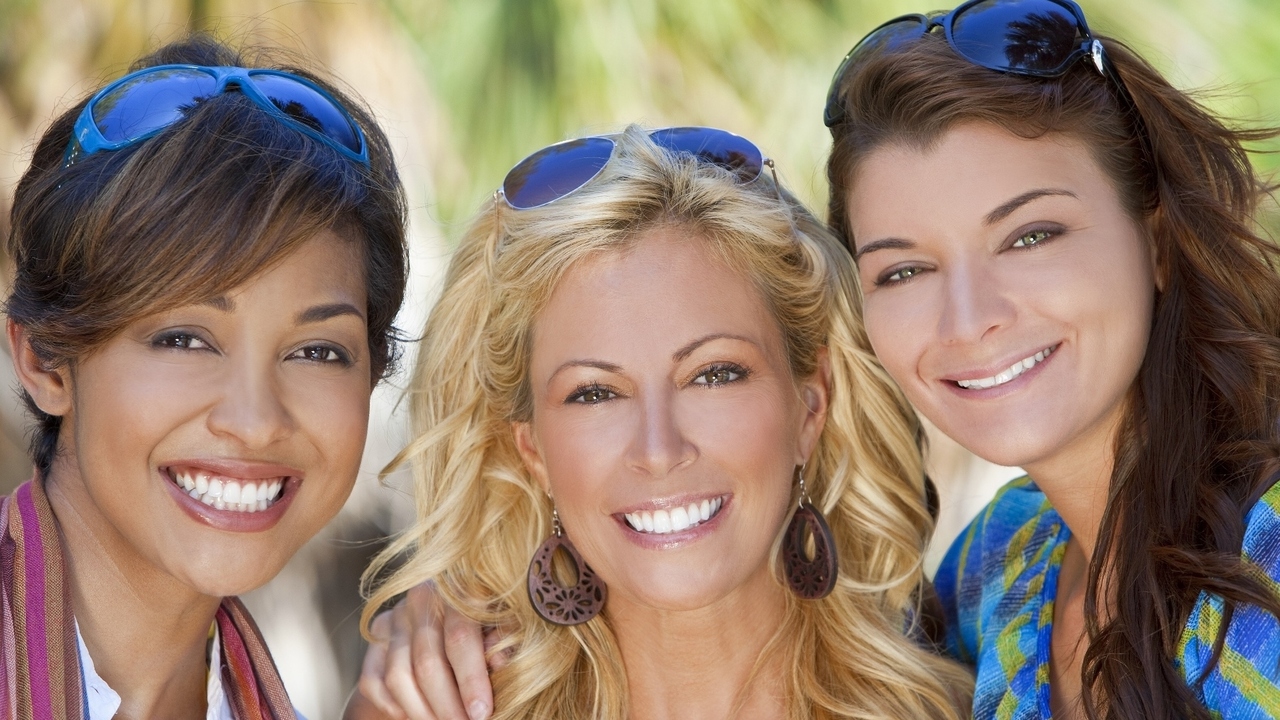 MonkeyBusiness Images/PhotoSpin
Sponsored by: MyOCJourney
This year more than 21,000 women in the United States will be diagnosed with ovarian cancer and more than 14,000 women will die from the disease, the American Cancer Society estimates.
Sadly, ovarian cancer has the lowest survival rate among all gynecological cancers, according to the US, National Cancer Institute (NCI) at the National Institutes of Health. In the US, it is the fifth leading cause of cancer death among women. In addition, most women are diagnosed in the late stages, after the cancer has spread and is far more difficult to treat.
That's why World Ovarian Cancer Day (WOCD), observed on May 8, is an important opportunity to make a pledge to raise awareness about this deadly, but treatable, disease, so that we can make informed treatment decisions.
All women share an unbreakable bond with the other women in our lives – our mothers, sisters, daughters and friends. On WOCD, let's recognize this unbreakable bond by joining together to raise awareness about a disease that affects 1 in 75. Let's use our voice to stand in solidarity with women around the world who are living with ovarian cancer, a disease for which there is currently no cure. Together we can raise awareness to increase early ovarian cancer diagnosis rates and bring an end to this disease.
As with all cancers, an early ovarian cancer diagnosis holds the best chance for successful treatment. Unfortunately, symptoms such as abdominal swelling or bloating, pelvic pressure or abdominal pain, difficulty eating or feeling full quickly, and needing to urinate often or urgently, aren't associated as obvious symptoms. Only about 15 percent of ovarian cancers are caught early, according to the American Cancer Society and it's common for these symptoms to be misdiagnosed as less severe conditions, such as gastrointestinal disorders.
Additionally, too few women know about ovarian cancer and its inherited risk factors, such as having a family history of gynecological or similar cancers, or inheriting harmful BRCA1 and BRCA2 gene mutations from either parent.
When functioning properly, BRCA1 and BRCA2 genes help repair DNA and stabilize human cells. When either of these genes are not functioning properly, DNA damage isn't repaired, leading to further genetic alterations that can lead to cancer. Research shows about 15 percent of ovarian cancers are attributed to BRCA1 and BRCA2 mutations, according to the National Cancer Institute.
The good news is that progress is being made in increasing overall awareness,which may lead to an increase in early diagnosis. New ovarian cancer cases have been falling slightly, about 1.1 percent each year during the past 10 years, according to the National Cancer Institute. And there's more encouraging news: Researchers at the University of Utah recently announced in the journal PLOS ONE that they have uncovered anomalies in DNA patterns that only occur in tumors that could one day offer a precision tool to better predict which patients will respond to platinum-based chemotherapy, so that doctors can tailor treatment accordingly. So what can you do to raise awareness this World Ovarian Cancer Day?
Get Involved
• Celebrate the unbreakable bond that you have with the women in your life and pledge to raise awareness about ovarian cancer on social media by using the hashtag #unbreakablebond.
• View this article for five facts about ovarian cancer you can share with five women in your life. Spread the word on social media, using the hashtag #Connect5.
• Spread the word. Join the conversation by tweeting with the hashtags #WOCD #WorldOvarianCancerDay.
Sources:
Ovarian, Fallopian Tube, and Primary Peritoneal Cancer Screening. National Cancer Institute. Accessed 20 April 2015. www.cancer.gov/cancertopics/pdq/screening/ovarian/HealthProfessional/page2
BRCA1 and BRCA2: Cancer risk and genetic testing. National Cancer Institute. Accessed 20 April 20, 2015. www.cancer.gov/cancertopics/causes-prevention/genetics/brca-fact-sheet
SEER Stat Fact Sheets: Ovary Cancer. National Cancer Institute. Accessed 24 April 2015. http://seer.cancer.gov/statfacts/html/ovary.html
Ovarian Cancer Key Statistics. American Cancer Society. Accessed 20 April 2015. www.cancer.org/cancer/ovariancancer/detailedguide/ovarian-cancer-key-statistics
Ovarian Cancer. American Cancer Society. Accessed 20 April 2015. www.cancer.org/acs/groups/cid/documents/webcontent/003130-pdf.pdf
Preethi Sankaranarayanan, Theodore E. Schomay, Katherine A. Aiello, Orly Alter. Tensor GSVD of Patient- and Platform-Matched Tumor and Normal DNA Copy-Number Profiles Uncovers Chromosome Arm-Wide Patterns of Tumor-Exclusive Platform-Consistent Alterations Encoding for Cell Transformation and Predicting Ovarian Cancer Survival. PLOS ONE, 2015; 10 (4): e0121396 DOI: 10.1371/journal.pone.0121396. http://journals.plos.org/plosone/article?id=10.1371/journal.pone.0121396. Last Accessed April 27, 2015
New method increases accuracy of ovarian cancer prognosis and diagnosis. University of Utah Health Sciences. Accessed 15 April 2015, Science Daily. http://www.sciencedaily.com/releases/2015/04/150415155106.htm
Reviewed April 21, 2015
by Michele Blacksberg RN
Edited by Jody Smith