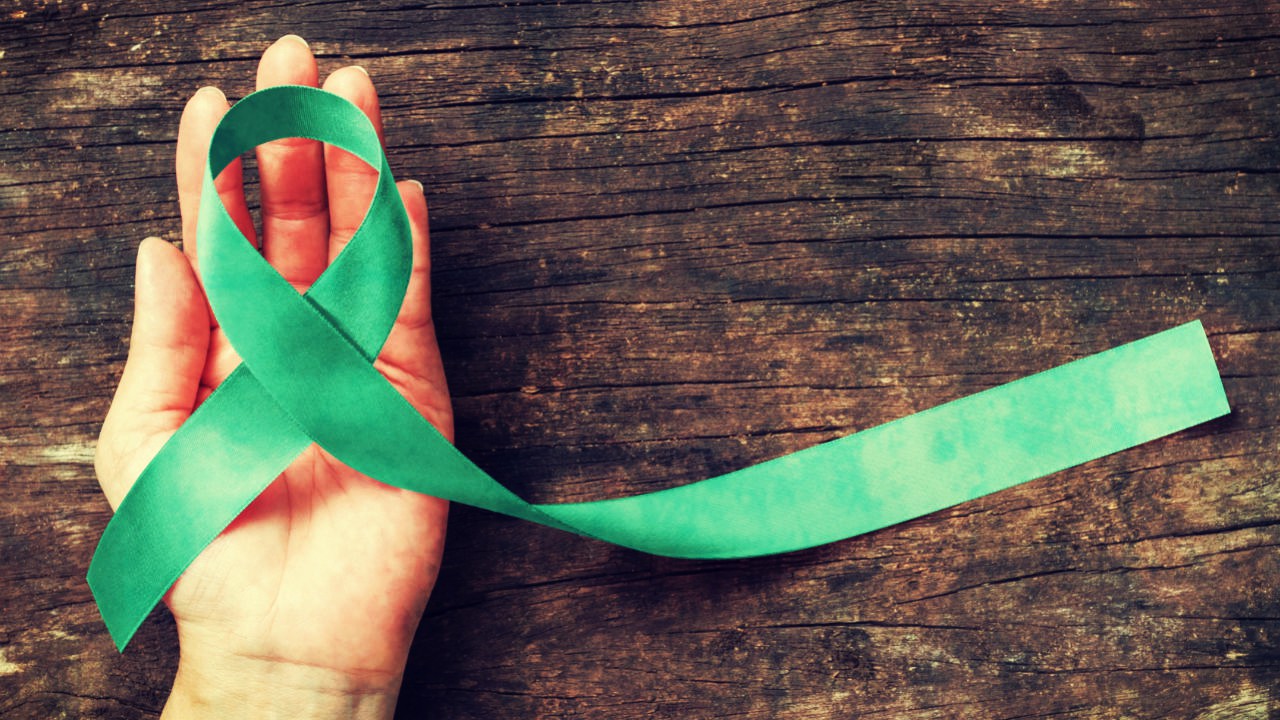 Chinnapong/fotolia, Edited by Erin Kennedy
Ovarian cancer is more difficult to detect than other cancers. The most common symptoms are vague, and can easily be attributed to other conditions or simply female pelvic discomfort. This has earned ovarian cancer the nickname "the silent killer."
For this reason, it is important to be vigilant and not brush off symptoms as something that will just go away.
One way to track those symptoms is using the BEAT mnemonic to help you remember what to look for. BEAT is a campaign by Ovacome, a UK ovarian cancer support network dedicated to helping women monitor for symptoms of ovarian cancer.
B is for bloating that is persistent and doesn't come and go.
E is for eating less and feeling fuller.
A is for abdominal pain.
T is for trouble with your bowels or bladder and tell your GP.
"A woman's lifetime risk of developing invasive ovarian cancer is 1 in 75. A woman's lifetime risk of dying from invasive ovarian cancer is 1 in 100," according to Ovarian Cancer National Alliance (OCNA).
The greatest number of ovarian cancer cases are diagnosed between the ages of 55 and 64.
Unfortunately, ovarian cancer survival rates are lower than those of other cancers. "The relative five-year survival rate for ovarian cancer is 46 percent," OCNA reports.
There are three main types of ovarian cancer. After surgery to remove the cancer, the stages of ovarian cancer are determined.
Epithelial tumors
These develop in the cells that cover the outside of the ovary. Most ovarian cancers are epithelial tumors and most are benign. However, of those epithelial tumors that are malignant, 85 to 90 percent are all ovarian carcinomas, according to the American Cancer Society (ACS).
The problem is that "almost 70 percent of women with the common epithelial ovarian cancer are not diagnosed until the disease is advanced in stage," the OCNA said.
Germ cell tumors
These are tumors that form from the cells that make up the ova or eggs in females and sperm in males. Less than 2 percent of ovarian tumors occur in germ cells, according to ACS.
Stromal tumors
These tumors form in the structural tissue that holds the ovary together. They are responsible for producing the hormones progesterone and estrogen. About 1 percent of ovarian cancers are ovarian stromal cell tumors, according to ACS.
Prevention
Pap smears will not tell you if you have ovarian cancer, so getting a yearly exam will not be enough to protect you. You must be aware of the symptoms and report them to your doctor for evaluation.
And don't stop questioning your symptoms if you are told you have irritable bowel syndrome but you still have concerns.
Andrea Gluck, a woman with ovarian cancer who had posted on the Johns Hopkins Pathology Ovarian Cancer Website forum , was quoted on PubMed Central.
Gluck said, "I regret that I accepted the diagnosis of irritable bowel syndrome and did not investigate further ... But I had seen my internist, my gynecologist, and a gastroenterologist. No one even mentioned that my symptoms might have been ovarian cancer and my life threatened by it."(5)
Trust your own inner voice if you feel that your symptoms might mean there is more going on inside your body.
Michele is an R.N. freelance writer with a special interest in women's health care and quality of care issues.
Edited by Jody Smith