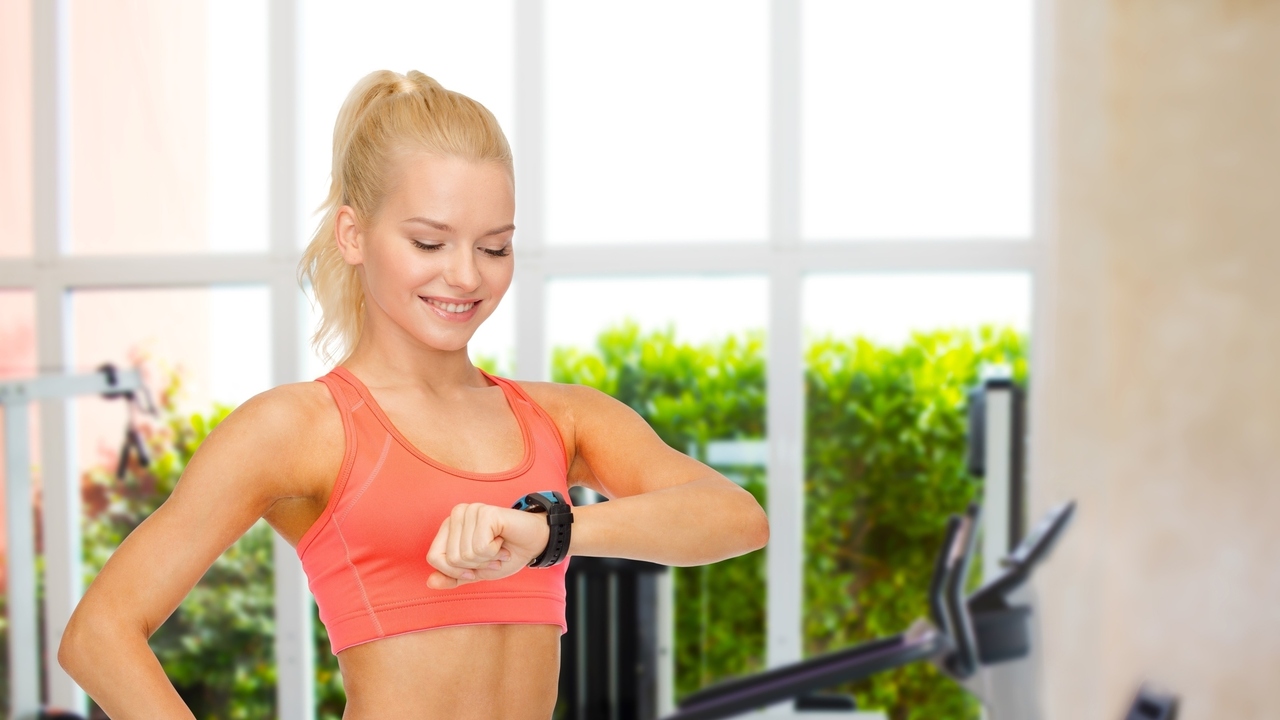 Lev Dolgachov/PhotoSpin
I can barely take a step, jump on a treadmill, go to Pilates or yoga, or even go to sleep, without setting my smart watch. I love that I am literally a walking statistic, with various types of data from my body being recorded for my review.
Got a device by Fitbit, Garmin, or Jawbone? Liking the Microsoft Band or the Apple Watch? Wearable is the new black — or pink or white, even orange.
My device tracks the quality of my sleep to how many calories I burn. However, the burning question still is, "Do we trust technology too much when it comes to our health?"
LifeHacker.com says, "The problem with quantifying yourself, as even advocates of the movement will tell you, is that tracking every little bit of information is just the beginning. Next, you have to examine the data and actually make the changes required to improve your life."
It is what we do with that data, or how we react to it, that makes a difference.
For example, I can choose to succumb to my fatigue when I see that I woke up five times through the night, or I can figure out why I woke up five times through the night.
If I only took a certain amount of steps one day and know that I sat at my desk for much of that time, perhaps the next day I can choose to do my research while on the elliptical trainer or walk throughout the house when I am on a phone call.
LifeHacker.com says you can think of your life like a game when it comes to interpreting your data, but before you do that you have to be motivated to make a change. Just little subtle shifts as I mentioned above can ultimately shift your stats for the better.
The predecessors of some of these devices are apps that allow us to track our food and calories as well. I actually really like these types of apps because they allow for accountability.
For example, before you reach for your toddler's leftover nuggets and fries (grass-fed and non-GMO, of course) you will think twice about eating them, because you know you have to track it.
Various types of technology are good for goal setting and accountability. But the jury is still out as to whether or not there is a long-term effect on lifestyle change and results.
"Evidence that people get healthier when using fitness trackers is limited because they are new and studies of them have mostly been small or focused on specific groups of people," says the Denver Post.
In my experience, these devices encourage you to think ahead to your workouts, set a goal, and come up with a game plan. Still, you are accountable to yourself so if you don't like your results, you can always refer to your stats.
Sources:
"How to Make the Most of Your Fitness Tracker Without Falling Off the Wagon – LifeHacker.com." Life Hacker. Web 29 June 2015.
http://lifehacker.com/5994256/how-to-make-the-most-of-your-fitness-tracker-without-falling-off-the-wagon
"Fitness trackers are hot, but do they really improve health? – DenverPost.com." The Denver Post. Web 29 June 2015.
http://www.denverpost.com/fitness/ci_28362143/fitness-trackers-are-hot-but-do-they-really
Joanne Sgro-Killworth is a Television Fitness Expert, Certified Personal Trainer and Sport Nutritionist and Publicist. She is Certified in Pilates, Pre-natal/Post-Partum, Yoga and Senior Fitness. She specializes in Weight Loss, Post-Rehab and Post Cancer Training.
Joanne's fitness plans, recipes and lifestyle advice are available globally on her website http://www.happiwoman.com/ She resides in the Phoenix, AZ area with her husband and two children, where she runs her fitness and publicity business, JSK PR, http://www.jskpr.com/
Reviewed June 29, 2015
by Michele Blacksberg RN
Edited by Jody Smith