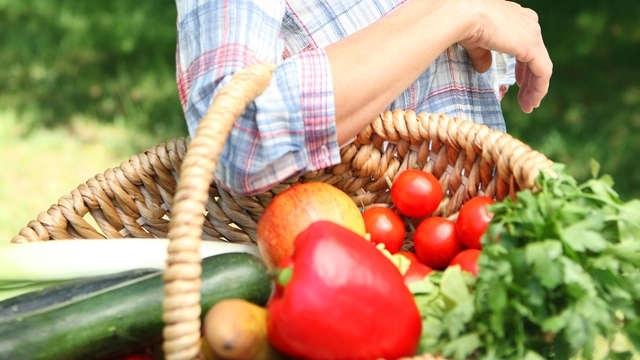 Angel Nieto/PhotoSpin
Women with multiple sclerosis have been found to have lower levels of important antioxidant and anti-inflammatory nutrients, as compared to women without the disease, according to a recent study done by the American Academy of Neurology.
Dr. Sandra D. Cassard along with other researchers at Johns Hopkins University in Baltimore said that their findings could be important for the prevention and treatment of MS.
MS affects an estimated 400,000 people in the United States and almost 200 new diagnoses each week, according to Medical News Today.
"Since MS is a chronic inflammatory disorder, having enough nutrients with anti-inflammatory properties may help prevent the disease or reduce the risk of attacks for those who already have MS," said Cassard.
The study monitored a total of 57 non-obese white women ages 18-60, over the course of one year prior to starting vitamin D supplementation. The study consisted of 27 women who have MS and 30 who do not have the disease.
The study was able to determine that women who had MS in fact had lower levels of five key nutrients that had anti-inflammatory or antioxidant properties.
The five nutrients included:
- Food folate
- Vitamin E
- Magnesium
- Antioxidants lutein and zeaxanthin
- Quercetin
For food folate, the recommended daily intake is 400 micrograms (mcg). Women with MS had a substantially lower intake at 244 mcg, compared with healthy women whose average intake was 321 mcg.
Magnesium levels also proved to be substantially lower in women with MS at 254 milligrams (mg). Meanwhile, healthy women met the recommended daily intake of 320 mg with an average of 321 mg.
The women with MS also had a lower average ratio of their calories from fat, in comparison with the healthy contributors.
Cassard said antioxidants are not only crucial to good health. They can also reduce the effects of other kinds of damage that can happen on a cellular level which contribute to neurological diseases like MS.
It is important to note that it is unclear within the study as to whether the differences in nutrient levels found were a cause of MS or a result of already having it.
Sources:
Science Daily. People with Multiple Sclerosis may have lower levels of key nutrients. Retrieved Feb. 23, 2015.
http://www.sciencedaily.com/releases/2015/02/150219162351.htm
Medical News Today. Women with MS may 'have lower levels of antioxidant, anti-inflammatory nutrients'. Retrieved Feb. 25,2015.
http://www.medicalnewstoday.com/articles/289604.php
Reviewed February 25, 2015
by Michele Blacksberg RN
Edited by Jody Smith
Tags: