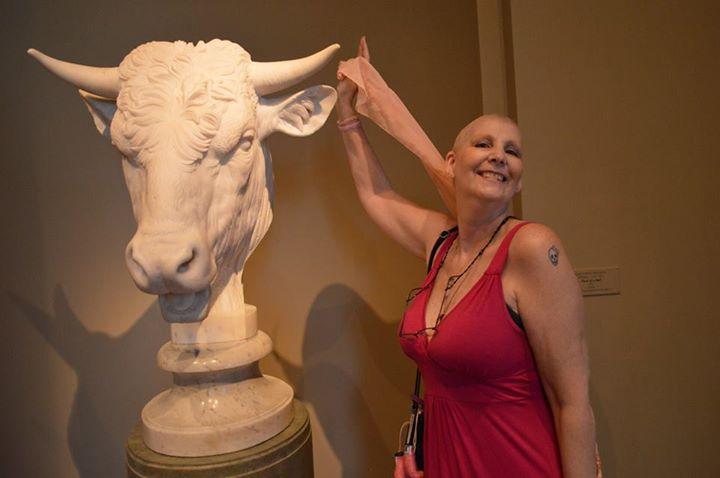 Via MyMBCStory
Did you know that an estimated 175,000 Americans are living with metastatic breast cancer (MBC)?
MBC, also known as stage 4 breast cancer or advanced breast cancer, is different from other stages as it is not confined to the breast tissue and lymph nodes but has spread to other areas of the body such as the brain, liver, lungs and bones. These are known as metastases (met-ast-uh-sees).
It is important to understand that MBC can happen to any woman at any time, and while less common, men can also develop this form of breast cancer. According to the Metastatic Breast Cancer Network, as many as 30 percent of women diagnosed with early breast cancer will later develop breast cancer in other body parts as well.
A diagnosis of MBC typically occurs in those who have previously been diagnosed with breast cancer, however for approximately 10 percent of those with MBC, it is a first time diagnosis.
While other stages of breast cancer provide positive survival rates, there is currently no cure for MBC and patients will remain in treatment for the rest of their lives. While there is no cure, there are treatments available that allow those living with MBC to actively manage the disease so they can live full, productive lives. According to the Metastatic Breast Cancer Network approximately 40,000 people in the United States die from MBC each year.
Having MBC means that special moments throughout the year can hold additional meaning. Weddings, graduations, anniversaries, birthdays, births, holidays, and vacations should be celebrated and shared not only with friends and family but also with others with MBC.
Because of the chronic nature of the disease, the diagnosis can be overwhelming and can lead those living with MBC to feel isolated and alone. This is compounded by the fact that while there is a lot of information about breast cancer available, very few resources focus on MBC. But those with MBC are not alone – there is a huge support system amongst physicians, communities, and on-line networks to help both the patient and their supporters find knowledge, willpower, and strength to fight.
A diagnosis of MBC can be life-changing. By choosing to be empowered, educating yourself around the facts, and offering support to others in the MBC community, women with and without MBC can see that life is meant to be lived and celebrated.