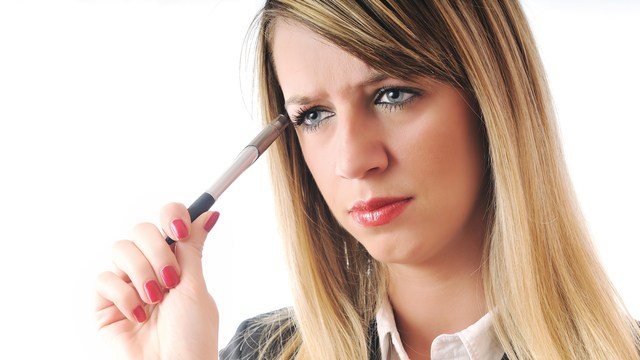 Benis Arapovic/PhotoSpin
If you think about it, memories are one of the most important parts of life. Memories help define who you are as a person, and differentiate you from the person next to you.
And having the mental capability to remember those memories is just as important. However, if you're not getting enough sleep, your brain may distort those memories, turning them into false memories.
According to a new study published in Psychological Science, a journal of the U.S. Association for Psychological Science, sleep deprivation can lead to an increased risk for developing false memories under certain conditions.
Medical Xpress explains that participants in the study were more likely to mess up the details of a burglary shown to them through a series of images after they were deprived of a night of sleep.
Sleep deprivation effects were worst on participants who got five or less hours of sleep.
Dr. Saundra Dalton-Smith, an internal medicine physician, said in an email that she has many patients who complain of these three problems:
1) Decreased alertness
2) Poor concentration
3) Changes in work performance
She said that before performing tests, she asks about their sleep habits. And most of those patients sleep less than six hours a night on average. When they are told to get to bed two hours earlier every night for two weeks, she said most patients report significant improvements.
"Our overextended schedules cause us to push ourselves to do more within our day, but our desire to get more done in those 24 hours cannot replace good health practices," Dalton-Smith said. "The body must have adequate rest to function properly."
"When your brain is pushed to the max, something has to give and that something is often your cognitive abilities, your ability to think clearly and process information," she added. "Allowing time for adequate sleep in the long run will save you time because you will be mentally sharper and more alert."
Robert Turner, a licensed professional counselor and member of the American Counseling Association, said in an email that there are at least six risk factors for developing memory problems in general:
1) Insomnia
2) Alzheimer's disease and age-related dementia
3) Short sleepers (less than six hours per night)
4) Long sleepers (more than eight hours per night)
5) Mood disorders (such as depression)
6) Chronic illnesses
He added that sleep deprivation can cause issues in three different areas of memory:
1) "The acquisition phase becomes difficult due to impaired focus after a poor night's sleep. The client has decreased ability to remember whatever he or she attempts to learn or remember."
2) "The consolidation phase where the memory is stored in the brain for future recall is impaired."
3) "Clients experience a fuzzy sensation when trying to accomplish any mental activity."
For people with insomnia and chronic illnesses, sometimes there tends to be a focus on their condition instead of a focus on whatever they are trying to remember.
He suggested the following for memory improvement:
1) Getting adequate sleep
2) Exercise
3) "The use of association, such as a picture or event, can help people remember and more easily retrieve the memory."
Dr. Damon Raskin, an internist, said in an email that there are four other risk factors for memory issues:
1) Medication use
2) Substance abuse
3) Alcoholism
4) Sleep apnea
He also had a suggestion for how older patients can keep their memory in good shape.
"Keep mentally alert by continuing to work as long as possible, taking classes, learning a new language, playing games such as scrabble or bridge, and staying active," Raskin said.
Jonathan Horowitz, a clinical psychologist, said in an email that many of his patients with insomnia have issues with working memory. For example, one patient often lost her train of thought when leading meetings at work. One way to help compensate is to take better notes.
"Insomnia patients also report difficulty retaining information that they had read," Horowitz said. "This makes sense, because at the neural level, sleep is thought to serve the function of consolidating new memories and learned behaviors."
He added that both anxiety and depression can cause memory problems as well, and both are associated with insomnia.
Sources:
Medical Xpress. Missing sleep may hurt your memory. Web. July 23, 2014.
http://medicalxpress.com/news/2014-07-memory.html
Psychological Science. Sleep Deprivation and False Memories. Frenda, Steven and Patihis, Lawrence, et al. Web. July 23, 2014.
http://pss.sagepub.com/content/early/2014/07/15/0956797614534694.abstract
Dalton-Smith, Saundra. Email interview. July 23, 2014.
http://ichoosemybestlife.com/about-us/meet-saundra-dalton-smith/
http://www.drdaltonsmith.com
Turner, Robert. Email interview. July 23, 2014.
Raskin, Damon. Email interview. July 23, 2014.
http://www.damonraskinmd.com
Horowitz, Jonathan. Email interview. July 23, 2014.
http://www.sfstress.com/about-dr-horowitz
Reviewed July 25, 2014
by Michele Blacksberg RN
Edited by Jody Smith