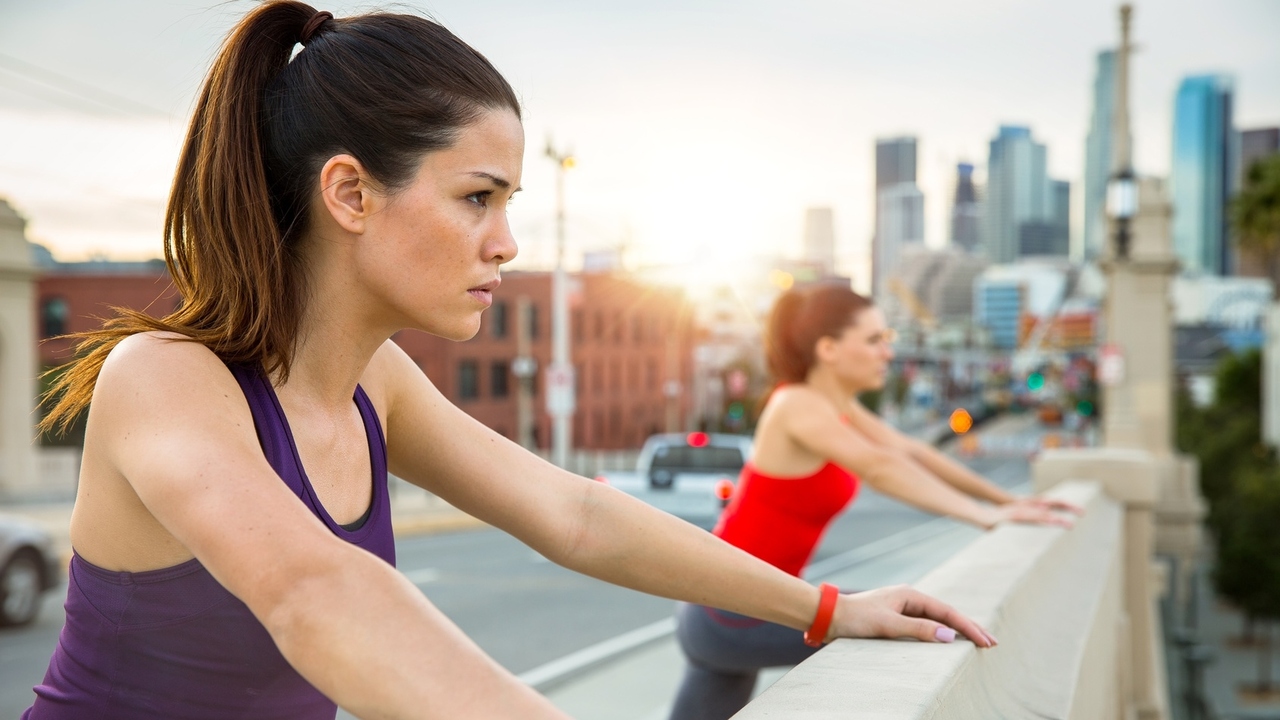 elnariz/Fotolia
There are so many ways that exercise is beneficial to the body. It has been shown to help with many disease processes like heart disease and obesity — and it can also help with your menstrual cycle. But it can also stop your cycle altogether.
Here are a few things you should know about how exercise can affect your period:
1) Excess Exercising Can Be a Stressor
You might love to exercise from a physical standpoint, but be aware that it is also a stressor for your body. While a healthy amount of exercise can be helpful to create a normal cycle, too much exercise can be throw off your hormones.
If you find yourself exercising in excess, it can cause your hormones to go out of whack and it could affect the flow of your period. Women need to have a certain amount of body fat in order to ovulate each month, so it could affect your fertility levels as well.
"You need a certain amount of body fat to ovulate, so if your body fat dips too low you may stop ovulating," says Mary Jane Minkin, M.D., professor of obstetrics and gynecology at Yale University School of Medicine.
Enjoy your workout but don't exercise so much that it causes your period to become irregular.
2) Exercise Can Reduce Your PMS Symptoms
The American College of Obstetricians and Gynecologists recommends regular aerobic exercise to help relieve PMS, which can reduce some of the symptoms women experience during their period.
Symptoms include uterine cramping, vomiting, nausea and back pain. These occur in approximately 50 percent of women, according to Dr. Thomas Hyde, chiropractic sports physician and co-author of "Conservative Management of Sports Injuries."(4)
The reason is that exercise increases blood flow to the uterus. It also increases endorphins to help you feel better. Working out during PMS can improve your mood. It can also help you with sleep.
3) When You Stop Exercising or Gain Weight Suddenly
On the other side of the coin, if you stop exercising and as a result gain a large amount of weight, this could also impact your period. Your hormones don't like not having enough body fat, but they don't like too much either.
It causes your ovaries to produce extra testosterone. Extra testosterone can prevent ovulation as well. It can show up as long cycles or no period at all.
Overall, exercise is generally helpful for many health conditions. It can help with physical symptoms of PMS as well as improve your mood during your period. It's good for the body and good for the mind.
Live Vibrantly,
Dr. Dae
Dr. Daemon Jones
Dr. Dae's website: www.HealthyDaes.com
Dr. Dae's Bio:
Dr. Daemon Jones is your diabetes reversal, hormones, metabolism and weight loss expert. Dr. Dae is a naturopathic doctor who treats patients all over the country using Skype and phone appointments. Visit her or schedule a free consultation at her website www.HealthyDaes.com
Reviewed June 13, 2016
by Michele Blacksberg RN
Edited by Jody Smith