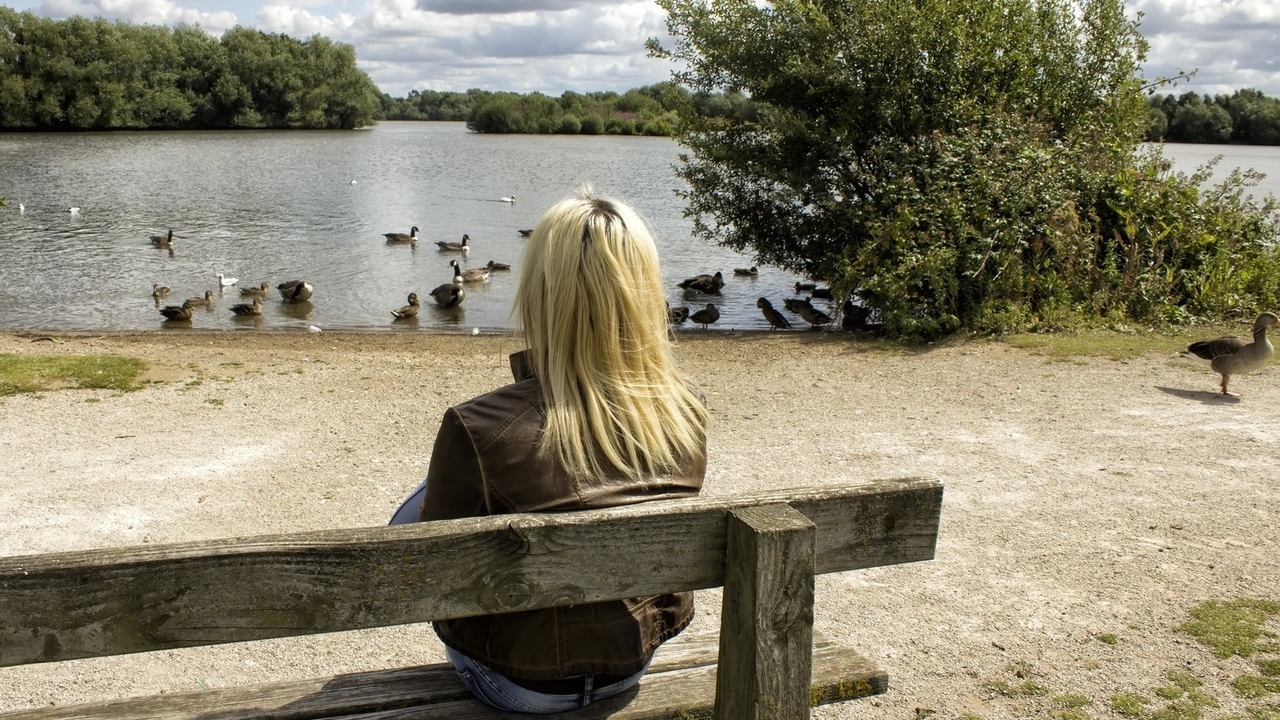 sigitas1975/Fotolia
During menopause, many women feel like they are losing control of their bodies and their emotions. A series of symptoms that impact a women's physical and emotional health can result from a decrease in the level of female hormones, primarily estrogen and progesterone.
Nurse Practitioner Marcelle Pick specializes in women's health. In her article on The Top Ten Menopause Myths, she said, "Have you been feeling down or blue? Could you describe yourself as a 'raving maniac' at times? Are you more irritable and anxious? You're not alone. Many women experience unnerving changes in their emotions, memory, and concentration during perimenopause and menopause due to sudden shifts in hormones."
Menopause, as defined by the Mayo Clinic, is the permanent end of menstruation and fertility, defined as occurring 12 months after your last menstrual period. The symptoms that seem to increase the risk of depression during menopause are hot flashes or night sweats, insomnia or poor sleep habits, and adverse mood.
Hot flashes are a sudden burst of heat that can move thorough the body. When this happens at night, it can cause disruptive sleep. Adverse mood can show up as irritability, feeling of sadness or loss, lack of motivation, anxiety, fatigue or mood changes. The combination of these symptoms can increase the risk of depression.
During the North American Menopause Society 2014 Annual Meeting, Nanette Santoro, MD, Professor and E. Stewart Taylor, Chair of Obstetrics & Gynecology at the University of Colorado School of Medicine gave a presentation on quality of life, sleep and mood.
The presentation dealt with possible connections between menopause and depression. While there is no direct correlation, there are indirect links between the symptoms of menopause and an increased risk for depression during menopause.
Santoro suggested two theories that could explain depression in menopause: the cascade model of hot flash disruption, and cumulative burden models.
The cascade model of hot flash disruption states that hot flashes lead to poor sleep, and then over time, poor sleep leads to changes in mood and mood disturbances.
In her cumulative burden model, she explains that the decompensating factors of hot flashes, poor sleeping habits and adverse mood can push a women into more depressive states.
In either case, when the symptoms for menopause are treated, the mood symptoms generally improve. If a woman is experiencing depression, she can also be treated directly for the depression in the same way as women without menopause.
If you are experiencing mood symptoms, whether you are menopausal or not, see your primary care provider to have an assessment done.
Live Vibrantly!
Dr. Dae
Dr. Dae's website: www.healthydaes.com
Dr. Dae's book: Daelicious! Recipes for Vibrant Living can be purchased @ www.healthydaes.com
Dr. Dae's Bio:
Dr. Daemon Jones is your diabetes reversal, hormones, metabolism and weight loss expert. Dr. Dae is a naturopathic doctor who treats patients all over the country using Skype and phone appointment. Visit her or schedule a free consultation at her website, www.HealthyDaes.org
Sources:
Emotional Aspects of Menopause. Cleveland Clinic. October 14, 2015.
http://my.clevelandclinic.org/health/diseases_conditions/hic-what-is-perimenopause-menopause-postmenopause/hic-emotional-aspects-of-menopause
Menopause. MayoClinic.com. October 14, 2015.
http://www.mayoclinic.com/health/menopause/DS00119
The Top Ten Menopause Myths. Women To Women Medical Clinic. October 14, 2015.
https://www.womentowomen.com/menopause-perimenopause/menopause-myths
Vasomotor symptoms: Impact of Sleep, Mood, and Quality of Life and Methods of measurement. North American Menopause Society Annual Conference 2014. October 14, 2015.
http://www.menopause.org/docs/default-source/agm/2014-santoro.pdf
Reviewed October 15, 2015
by Michele Blacksberg RN
Edited by Jody Smith